Current Features
A framed certificate takes pride of place on the wall of Cranberries Spa. It's from The Westender newspaper, naming Cranberries as the Bronze Medal winner in the Top Spa category in its most recent 'Best of Vancouver' Awards. For the cosy Boutique Spa on busy Robson Street, Bronze is nothing short of spectacular.
"As far as I'm concerned that's a Gold for me," smiles Cranberries owner Christy Denton. "The first and second place winners were Absolute Spa and Spa Utopia, which are both huge companies with multiple locations."
For the graduate of Canada's #1 Esthetics School, that recognition was confirmation that she's doing things the right way. Cranberries isn't big, but its focus on providing the highest levels of treatments ensures that once people sample their services, they inevitably come back for more.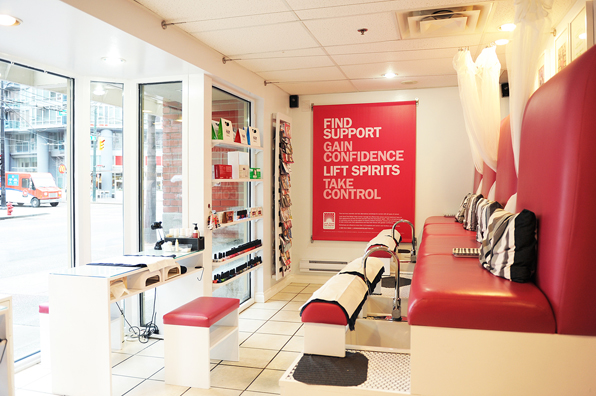 "Remember the TV show Cheers?" continues Christy. "That's how I think about my spa. You walk through the front door and everyone knows your name and is pleased to see you. People want to be known and appreciated. I want clients to feel like they're welcomed like they're family. You get a darn good treatment, and you leave feeling important and special.
"My focus is on taking Cranberries to its top level. We have amazing staff and we do amazing services. And we're kicking it up a notch with added value. All the T's and I's are dotted and the focus is on the client experience. We've just brought in hot towels for manicures and pedicures: little extras that you don't get everywhere."
Christy's unique understanding of the Spa Industry has continued the success at Cranberries begun by her fellow Blanche Macdonald graduate Kristie Thomas. But that knowledge didn't arrive overnight. And there were few signs that esthetics would be part of her life growing up in the tiny BC town of Little Fort.
"I wouldn't even call it a town," laughs Christy. "It's more like a village. I was very social in High School. I was the kind of student who liked to be with people and talk to them, as opposed to studying. There was no clue that I'd be doing this. I had my eyebrows done once, but that was it. There were no spas in Little Fort.
"Soon after I moved to Vancouver I was getting my nails done and was talking to the esthetician. She was an instructor at Blanche Macdonald and her mum was taking the program there. Something went off in my head. I was a waitress in a restaurant at the time, and I knew I didn't want to do that forever. I called Blanche Macdonald, set up an interview and went to see them. I fell in love with the school and the idea. I got my financing in order and went for it.
"I loved my time at Esthetics School! I was so excited and proud to be attending the program, and it was a great atmosphere to be in. I had some biology background so I loved the anatomy part of the course where we learned about the body and skin. I liked being with people and making them feel good. And of course I loved being able to receive services every week. I didn't really know where it was going to take me but I was super excited to be somewhere other than a restaurant."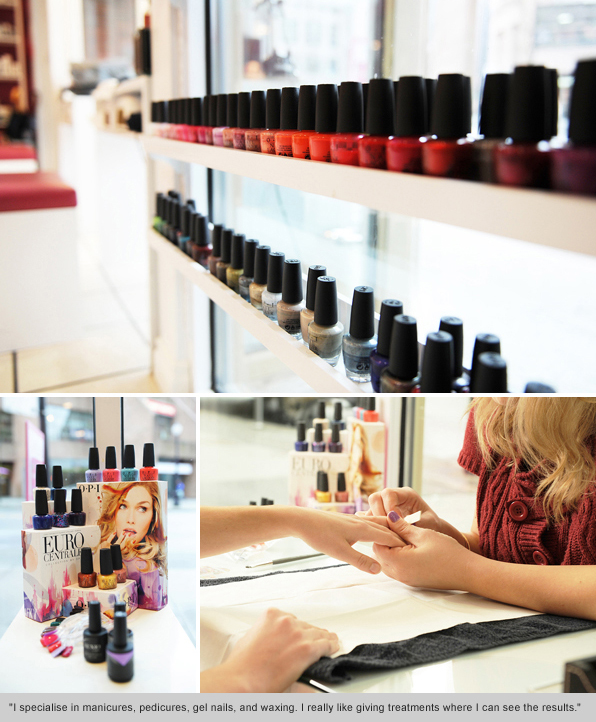 Christy's first job as an esthetician was at a salon and spa called Beauty Club. She wasn't initially sure that it was the right place for her. Instead, she found the ideal space to turn her education into expertise.
"That job was one of the best things that ever happened to me. That spa was all about getting things done quickly, so I learned to work really efficiently while still connecting with the client. I was able to work with a great esthetician with 15 years experience. I was there for a year and a half and made some great connections in the industry.
"One of Beauty Club's hair stylists opened his own salon, L'Atelier, in Yaletown, and I started doing esthetics from a room there. I did that for eight years, picking up clients through word of mouth and just staying put."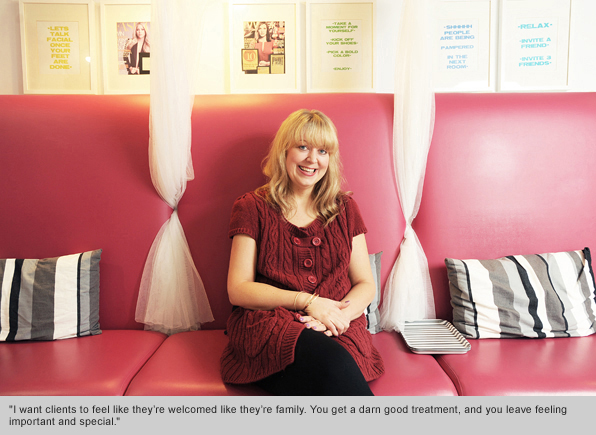 Christy was looking for a change and a new challenge when a client brought Cranberries onto her radar.
"She told me about this little spa she'd sometimes go to when she couldn't get in to see me. I was browsing Craigslist the next day, and Cranberries had an ad looking for an esthetician on there. Perfect timing! I sent over my résumé and Kristie Thomas called me later that day. The interview process was pretty easy. I had a lot of experience and an existing clientele. She just had to check that I wasn't crazy!"
A year and a half after bringing her talents and clientele to Cranberries, Christy became a partner. One year later, she became its outright owner. Her new task: turning a great spa into an incredible one.
"It was scary but awesome! I always loved doing what I did and I loved coming to work. But it wasn't mine. Now it was and I was able to create!
"The biggest thing I worked on was having estheticians here that I could send my personal clients to and be completely confident in the service they would receive. Our vision is to leave people feeling loved, connected and excited about life! That starts with the employees and what's important to them. I want to know their ideas and incorporate them into the business. They're all bright ladies who have worked in a lot of places, so I want to know what they think I should be doing."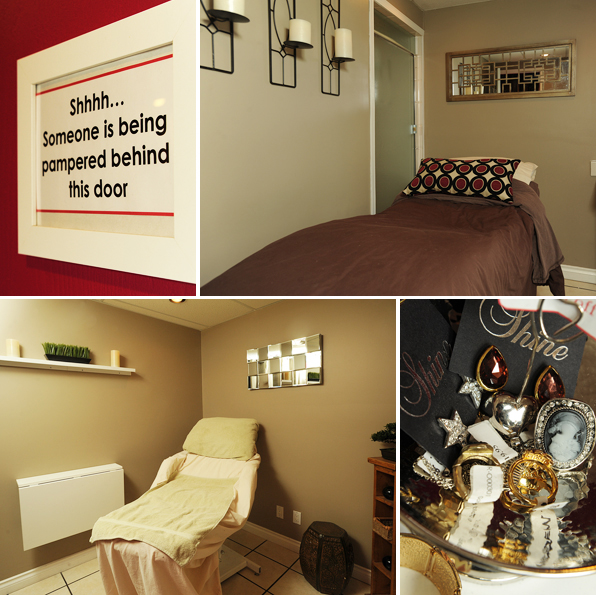 Now Christy has three estheticians and two reception staff she spends as much time focusing on her business as she does working with clients. It's a fair exchange.
"I don't treat clients as much as I used to. I miss it, but I like running the business too. I put aside two and a half days every week for seeing clients. I specialise in manicures, pedicures, gel nails, and waxing. I really like giving treatments where I can see the results. If someone comes in with some unwanted hair somewhere and I can make it all gone, that's great. And I love cleaning up some bad feet! The rest of the week I'm working with my team. If I show up to work connected and excited about life, that passes on to my employees and that passes on to our clients."
Christy's clientele certainly appreciates the love. They were the voters responsible for Cranberries being named Vancouver's top boutique spa in The Westender's reader's poll. Christy is approaching spa perfection on Robson Street. The next step is expanding the business.
"The vision is to open up a second location," she explains. "That's the plan. My team are on board and they know there's room for them to grow personally and professionally. The whole spa business is on the rise. It's common for people to get services done now. I never had treatments when I growing up, and neither did my mum. Now it's part of people's maintenance. It's constantly changing and evolving. It's exciting."
Expanding Cranberries beyond its current elite status now takes up much of Christy's time. She's rightfully proud of her success, but she still appreciates that the financial rewards and critics' awards aren't why she does what she does.
"I like to take care of people," she smiles. "That's why I'm in this industry. It's not just my clients. Now I want to take care of my employees too."