Fashion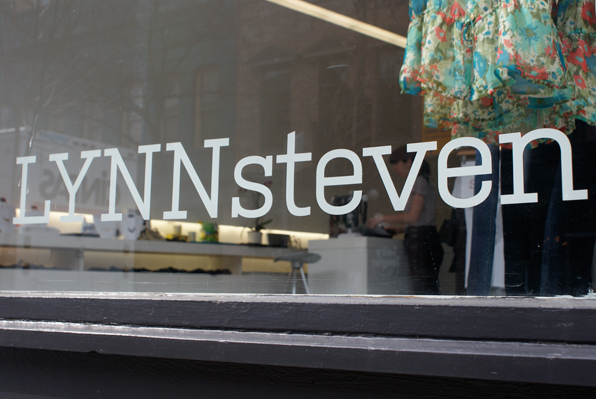 We think LYNNsteven Boutique in Vancouver's trendy Gastown is fabulous. But then again, we're biased. Its owner, Nicole Dennis Durnin, graduated Blanche Macdonald's Fashion Marketing Program in 2003. That makes her family.
We're not alone though. The International Interior Design Association agrees. This global organisation of Designers and Architects named LYNNsteven the World's 'Best Retail Space' and 'Best in Show' in their 2010 Awards. The experts have spoken. And they think LYNNsteven is fabulous too.
Nicole didn't become the owner of an award-winning boutique overnight. It's the end result of a lifetime love affair with fashion, 18 years experience in retail and a Fashion Merchandising Certificate from the Blanche Macdonald Centre.
"Fashion has always been a huge passion for me," she reveals. "I knew I had to work in fashion. My mother could tell you stories. Apparently I was dressing myself from the time I was two or three."
Nicole had already found a job in the industry when she decided to further her career with some formal fashion training.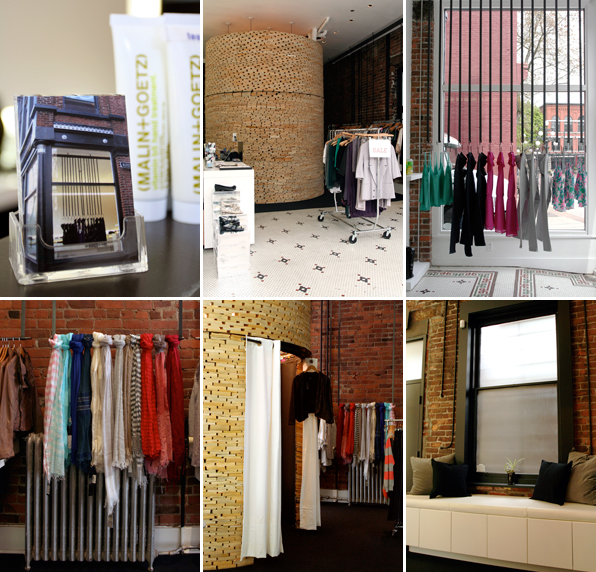 "I was working at The Gap in Vancouver as an Associate Manager. I broke my foot there, tripping on a box of teddy bears. I was having a hard time getting back to working on my feet all day. I wanted to be a buyer so I took the Fashion Merchandising course at Blanche Macdonald.
"I was still in a cast and on crutches when I started the program. I loved learning from Peggy Morrison and Donna Baldock. Peggy taught me Fashion Elements, and as we went through the history of fashion I loved hearing her stories. It's the way she tells them. She's so passionate about fashion. It's motivating to be around that. I never thought I'd enjoy Textiles, but Donna made it so interesting. My classmates were amazing too. I buy from one of them now!
"I learnt so much about fashion there. That's also when I decided I didn't want to be a buyer. Although I am one now – for my own store!"
After graduating, Nicole returned to retail, taking a position at Vancouver's Holt Renfrew managing the Lacoste Department. She worked there for two years, before being asked to manage the branch on Burrard Street. Three years later, Nicole felt it was time to become her own boss.
"I always wanted to own my own store. My husband Andrew and I decided that before we have kids we should give it a go. And here I am!"
Committing to take that plunge was just the first of a thousand decisions.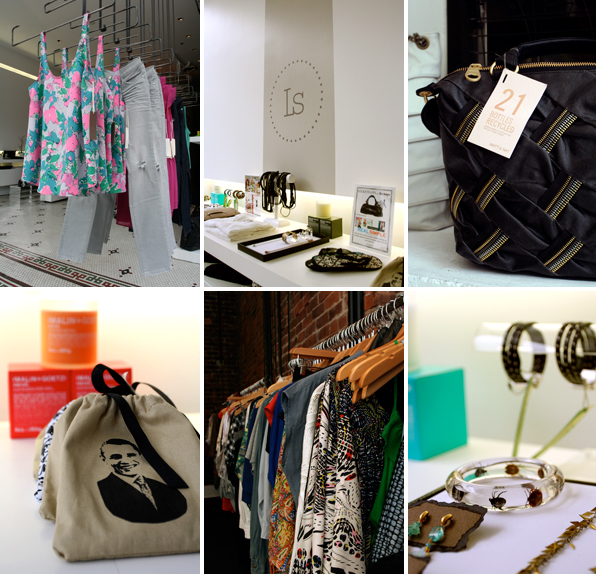 "Once we found the location the store evolved," continues Nicole. "I envisioned it being very modern and very white. It has a little bit of that, but this is a heritage space, so we were limited in the changes we could make. The floor is 110 years old. We had a lot of discussions with the architect to make sure we kept the feel of the space intact.
"I wanted this store to be boutiquey and fashion forward. And I wanted people to feel welcome when they walked into the store. Customer service is very important to me. I can't stand places that I go into and don't even get a hello."
Nicole wanted a boutique that looked as great as its clothes, so she did her research, and tracked down the architects that created the Vancouver branch of Obakki, McFarlane Green Biggar. They came up with a radical suggestion; a dressing room, right in the middle of the store, created from a cylinder of 6,000 used books.
"I didn't want this to be just any old store," explains Nicole. "As soon as they suggested the books, my husband thought it was so cool. It took six construction guys five days to do it. Our store was named Best Retail Space by the International Interior Design Association from 300 entries worldwide, and on the awards night itself we won the title of Best in Show. People always ask me about it. Guys come in and want to know what type of glue we used."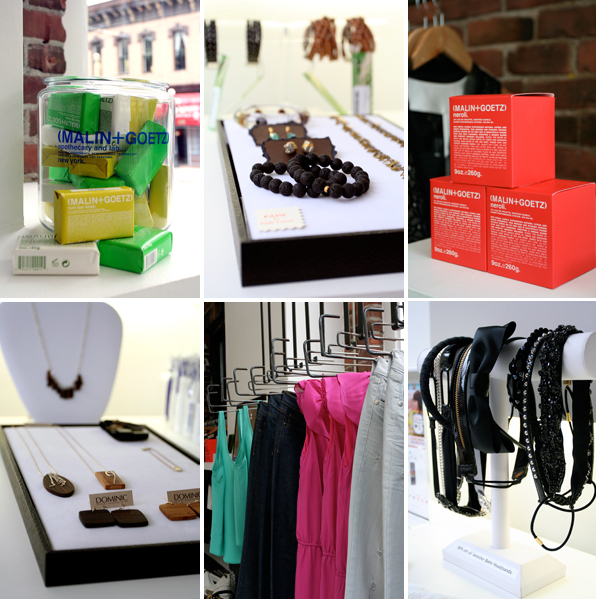 Nicole may not be sure of the structural nuances of her unique dressing room, but she knows fashion. She's had to trust her own sense of style to pick the lines LYNNsteven will carry. So far, so great.
"Right now, my instincts are all I'm going on," she laughs. "When we opened I basically bought stuff that I liked. I'm a basics girl, but I like basics with a twist. Right now we have great basics, cute dresses and some edgier stuff. It's still a reflection of my own style, but I don't buy for myself, I buy for my customers. I needed a starting point, so I bought what I wanted. Customers' styles will always be changing, so it's up to me to make sure I'm bringing in lines that are different and unique each season.
"Having just travelled to LA to see the fall collections I know more lines I want. I'm still determining who our customer is. That's going to evolve and change over time too. Going to LA and seeing new lines is inspiring. I go every four months. This September I'm going to New York too."
18 years in retail teaches more than a few lessons, but Nicole still draws on her time at Blanche Macdonald's Fashion School in the day to day running of her business.
"Learning about textiles was hugely important," she reviews. "I understand the different fabrics, so I know what questions to ask when I'm buying and I can tell customers how to take care of their garments. Thanks to the Fashion Elements course I always understand everything reps are talking about when they're selling to me. That's totally helpful.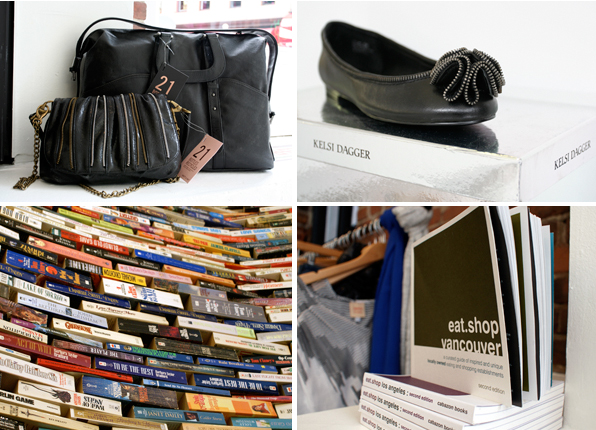 "At Blanche Macdonald we had to plan a fashion show on paper. That was so interesting. We had to style models, which made me think about putting outfits together. I kept all my projects from school. A lot of blood, sweat and tears went into those projects."
LYNNsteven hasn't been open long. For Nicole, every day still brings the buzz the comes from being the captain of her own fashion ship.
"My favourite part of owning this boutique is feeling the pride every single day when I open that door. This is mine! I can't say it's been easy. It's not. But the feedback and the press have been amazing. I couldn't be prouder.
"We've only been open a few months but we've been talking about doing a private label, carrying men's stuff – maybe later this year – and I can see a LYNNsteven Home a few years down the line. I need to focus on this right now. We hired our first employee, her name's Nicole as well, the day the Olympics started. She lets me grow the business, not just run it."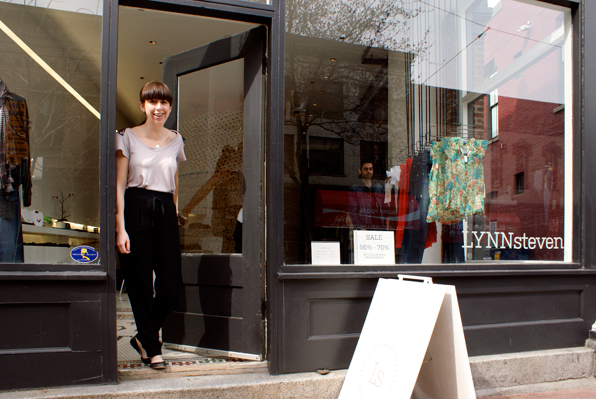 Nicole's present couldn't be more exciting, but that doesn't stop her looking towards her business's future. She cherishes her past too, and is happy to give the fashion school that played a huge part in her journey a glowing review.
"I'd definitely recommend Blanche Macdonald to anyone interested in fashion. It'll help you determine if you really have that passion for it. And you have to meet Peggy and Donna!"