Fashion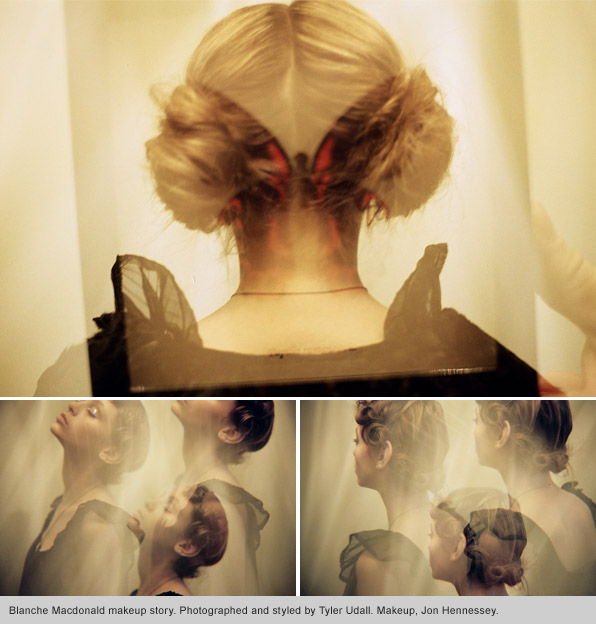 Tyler Udall brings Blanche Macdonald Centre to the forefronts of fashion. In January 2012, the internationally renowned editor was appointed Fashion Director at Canada's top fashion school. Fitting the company like a well-tailored suit, BMC welcomed Tyler with abandon. When asked what drew Mr. Udall to Blanche Macondald Centre he told us with earnest " I gravitate towards boutique style institutions. That intimate approach to working, learning and growing has always been the most fruitful in my experience. BMC has that reputation and it preceded our connection. My entire life has been navigated by gut instinct and many decisions (which I'm sure look TERRIBLY unwise to the people around me) ultimately lead me to where I want to be. Seeing the international success' this company has achieved as a result of this shared unconventional approach made it an obvious fit."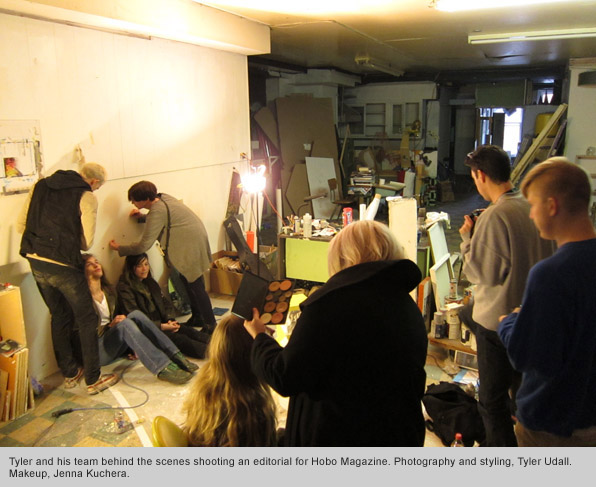 After an injury cut Mr. Udall's professional ballet career short in the early 2000's, Tyler turned to his second love- fashion. Beginning his journey with one of the world's most celebrated designers Marc Jacobs, Tyler spent two years working for the quirky maven before he decided to throw caution to the wind and set sails for London England. Quickly landing on his feet, Tyler was swept into the Dazed and Confused/AnOther Magazine family who welcomed him with open arms. He rose to the ranks of senior fashion editor which had him religiously seated front row for Paris, Milan, London and NYC fashion shows and collaborating with some the world's most coveted design houses. At the Dazed and AnOther Magazine camp Tyler was an integral part of the team that lead to countless iconic covers featuring industry leaders from Gareth Pugh, Kate Moss, Jodie Foster, Wynona Ryder, Ethan Hawke, Emile Hirsch to Kirsten Dunst, Tilda Swinton, Viggo Mortensen and Natalie Portman.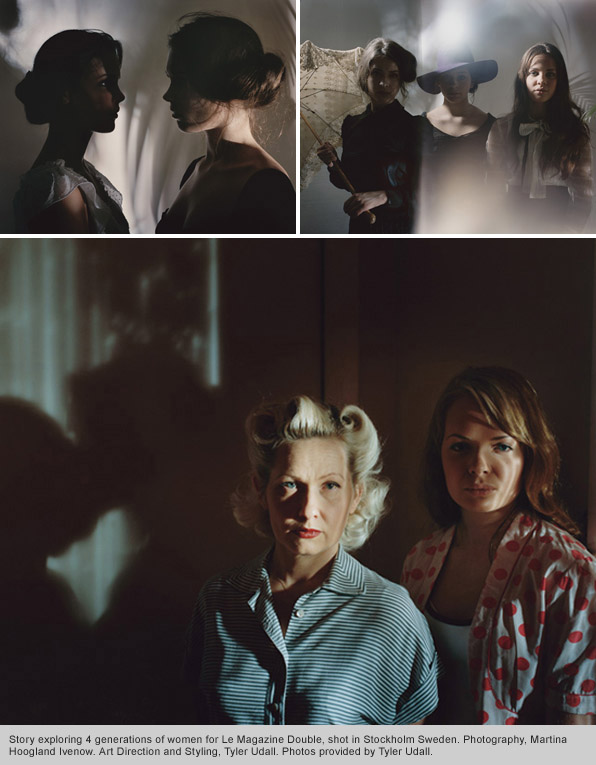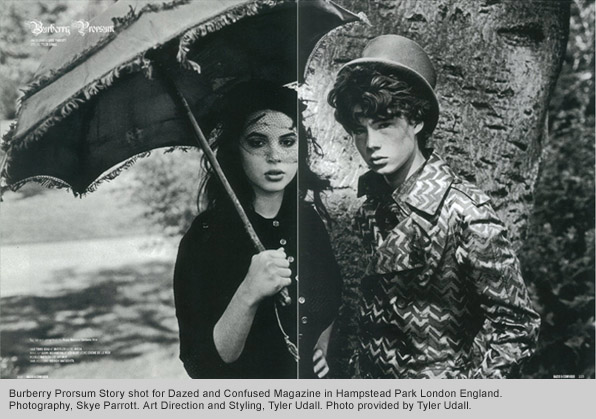 When Tyler wasn't editing for three international magazines he was donning a freelance consulting cap for brands like Levi's, J. Lindberg, Marc Jacobs, Pepe Jeans, Oakley, Dr Martens, Edwin, Adidas, Sonia Rykiel and for celebrities including Joaquin Phoenix, Courtney Love, M.I.A and the Verve. He also spent a year working on the fortnightly fashion column for British Broadsheet paper The Daily Telegraph.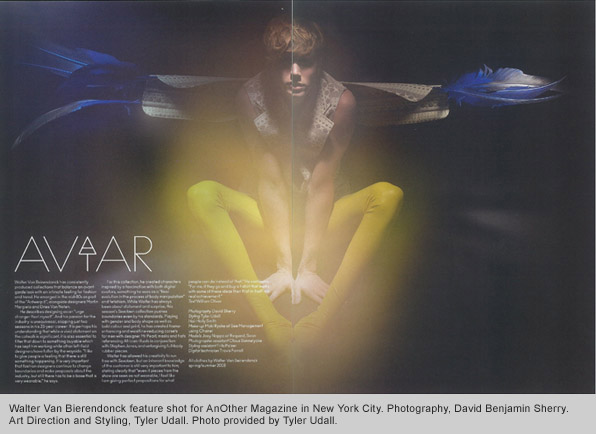 Craving the comforts of home, Tyler returned to his native New York City where he took up the role as Creative Director for the Agency Fred and Associates, conceptualizing and heading up the online services of the creative talent giant and its new consulting divisions, My Best Fred and Fred Loves, while continuing to consult for brands and labels including Nike and Target. At Fred and Associates teaming legendary fashion greats with world leading artists was the name of the game. Its no surprise that Dover Street Market was one of the first clients on board using hyper psychedelic art duo Assume Vivid Astro Focus to customize the interiors of the London based Comme des Garcons haven.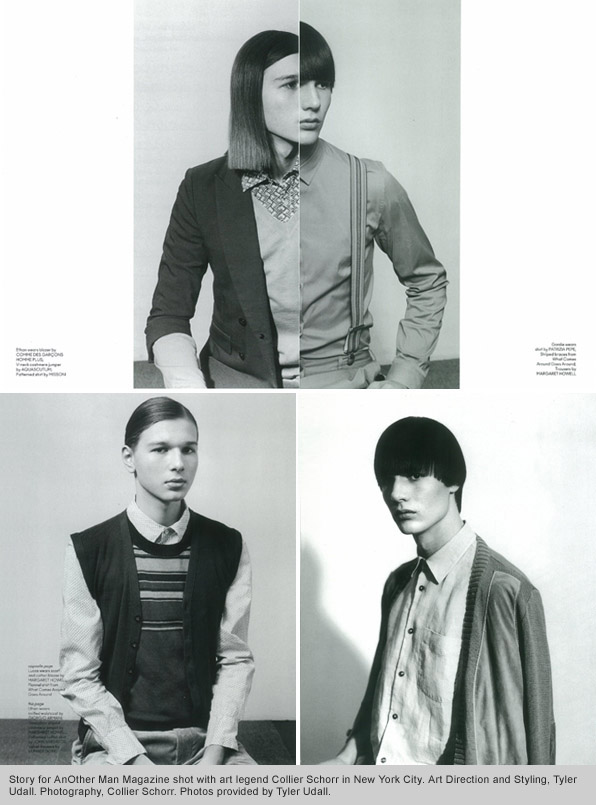 Tyler is perpetually full of ideas, with an eye for imagery that makes him an ideal artistic director for any fashion shoot. "I have an appreciation for beauty. I like nice things, clothes being one of them. When I first fell into fashion, I wasn't a photographer, a hair stylist or a makeup artist. Being an artistic director was a way for me to have ideas, put teams together and bring those ideas to life."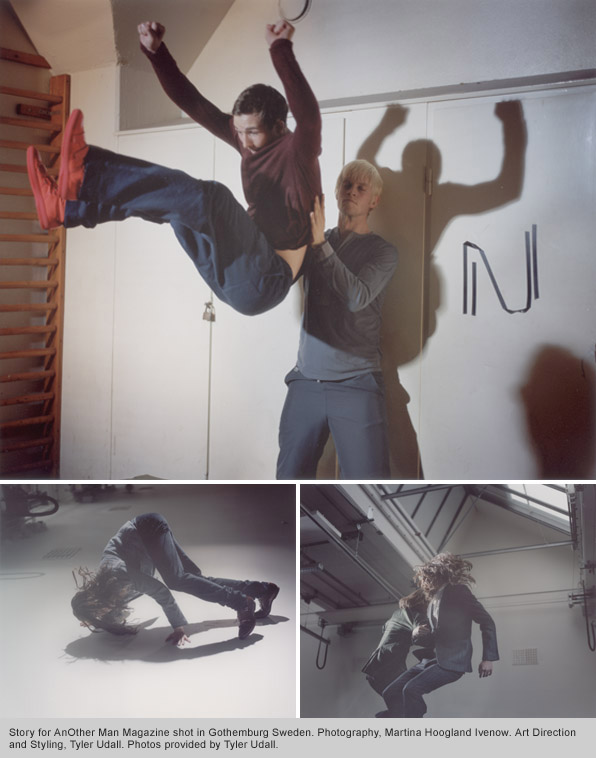 In 2010 Tyler Came to Vancouver temporarily "I realized I was happy here. I had never lived in the city before, but knew I liked it and was always coming up with ideas to make it work."
And make it work he did. Tyler took on the role as Executive Director for the Vancouver/ Paris based avant-garde publication Hobo Magazine and simultaneously fell into teaching Styling and Communications at Canada's top fashion school.
Never being one to let dust settle under his feet, Tyler once again tried something new and took his turn behind the camera lens. To no surprise the results were astounding. In his two short years as a photographer he has shot for several prolific fashion and art magazines, published a book of his haunting imagery (which has already sold out) and is currently represented by Peter Hay Halpert Fine Art Gallery in New York City.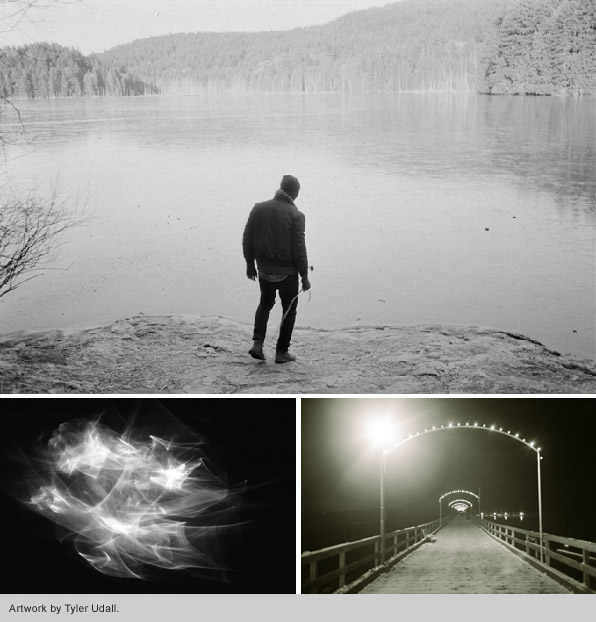 Tyler is now inspiring and educating Canada's next generation of fashionistas as the Fashion Director for both the Design and Merchandising Programs at BMC. The title might be new but in a sense its pretty much what he has been doing for years.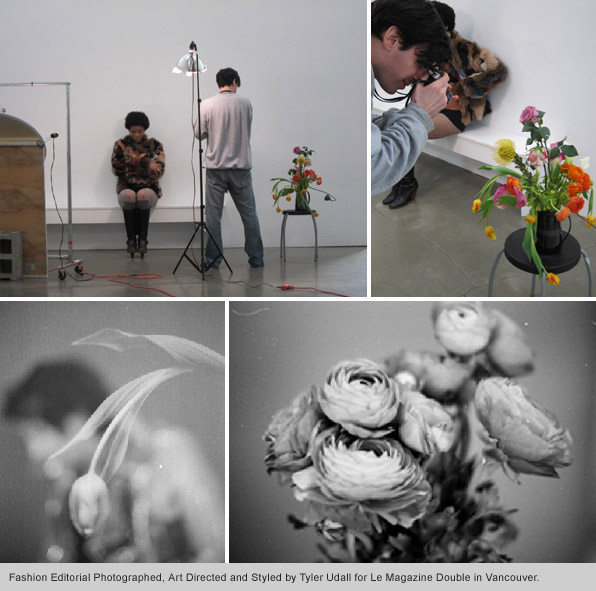 "I like looking at my bookshelf and having a backlog of catalogues and projects that I have done. When you get emails from random people around the world saying how inspired they are by what you do, well that is a great feeling."