Fashion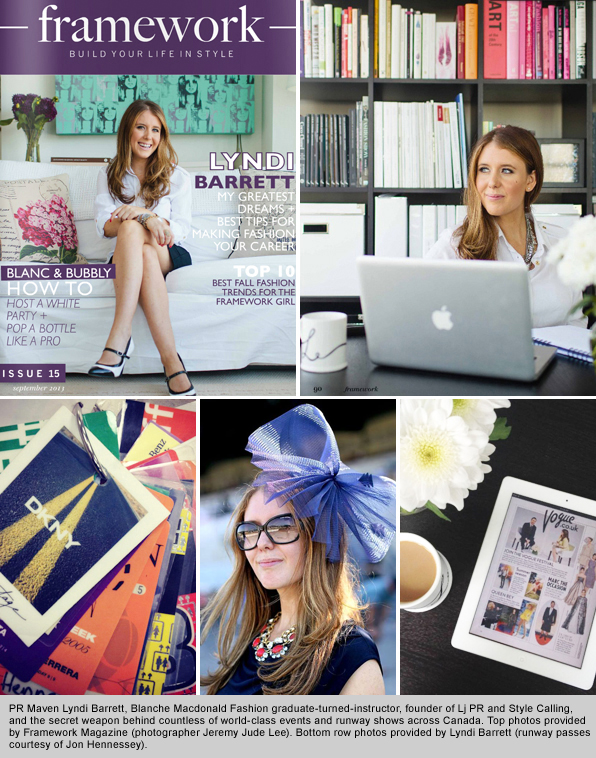 Poised, sophisticated and radiating enthusiasm for all things fashion, it's immediately apparent how Fashion Merchandising graduate-turned-instructor Lyndi Barrett became one of Vancouver's most celebrated Public Relations mavens. Students at Canada's #1 Fashion School can sense her success the moment they meet her.
"I'm a people person and I love problem solving!" smiles Lyndi, the founder of Public and Media Relation Agency Lj PR and the secret weapon behind countless runway shows and choice events across Canada. "Working in a collaborative environment that requires organization and on-your-feet decision-making is definitely my thing. Whenever there's a VIP attendee without a front row seat, I'm the one who jumps in to figure it out. I absolutely love solving on-the-spot problems."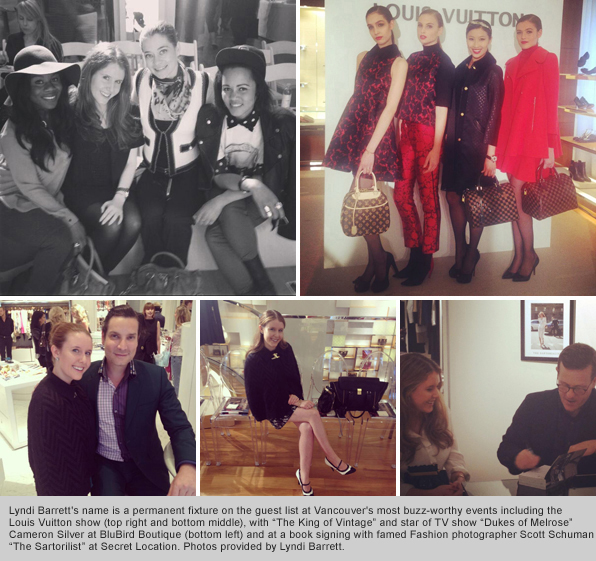 Still in her 20s, the South African native has already amassed a clientele of internationally renowned fashion heavyweights, including H&M, L'Oreal, BCBGMAXAZRIA and Le Chateau. When she isn't working with leading brands at Lj PR, Lyndi is sharing her expertise at Blanche Macdonald, where she teaches Runway Show Production and Public Relations classes.
"At Blanche Macdonald, I speak with so many enthusiastic young people and am able to share everything I love about the Fashion Industry," continues Lyndi. "My mother is a teacher so I've always liked being in that environment. The students always remind me how exciting our job can be and help me recognize just how far I've come!"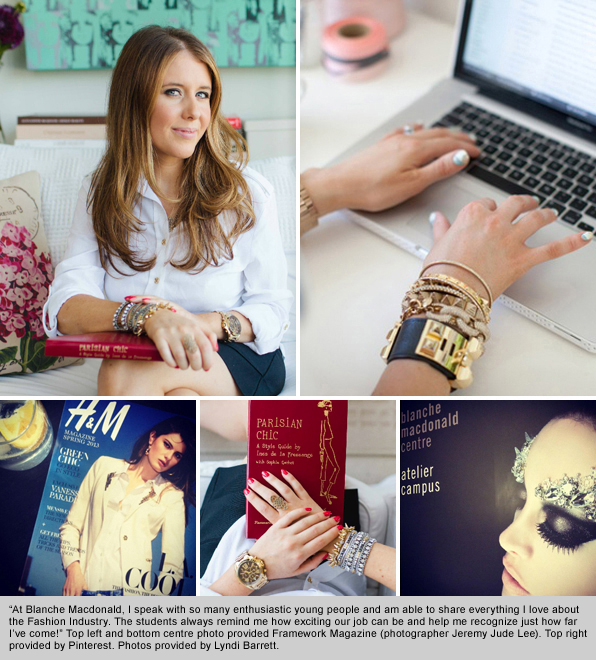 Lyndi understands her students' hopes and dreams. Less than ten years ago she was in their shoes arriving at Blanche Macdonald as an enthusiastic Fashion Merchandising student.
"The great thing about the Fashion Merchandising program is that it covers so many different aspects of the industry. When I graduated I wanted to try everything. And I did. I worked at a wholesaling agency, a modeling agency and even shadowed a buyer. I wanted to get a grasp of the fashion community in its entirety and hone in on what I genuinely enjoyed. I think that the key to being successful at any job is finding something that you love. Even though I ultimately pursued relations, I understood all the other facets of the industry. It's all intertwined."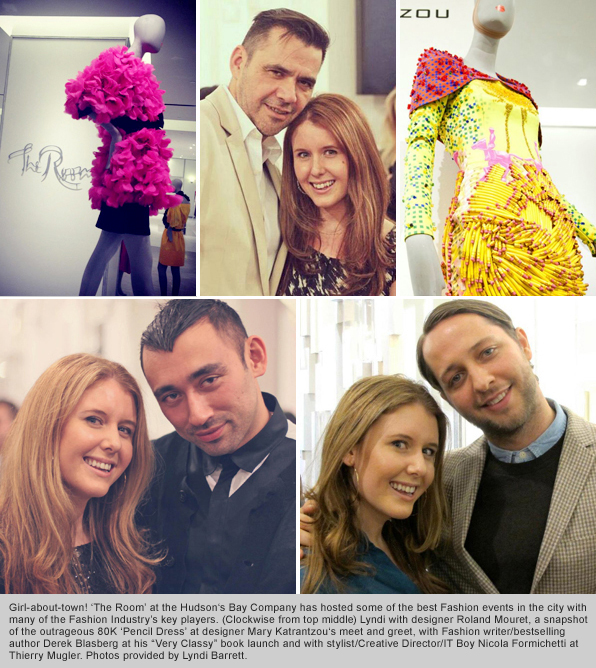 Lyndi was volunteering at BC Fashion Week when a chance introduction started a highly fruitful working relationship with Vancouver designer Jason Matlo.
"Jason and I worked together for a few years, which led to the opportunity to go to New York for trade shows. My work would also see me travel back to New York to work backstage at Mercedes Benz Fashion Week. I began picking up pieces of paper and making sure all the chairs were in perfect rows, but worked to progress to work on the PR side of the events. I was able to be a part of some amazing productions like Ports 1961, Michael Kors, Vera Wang and even Christian Siriano's first show."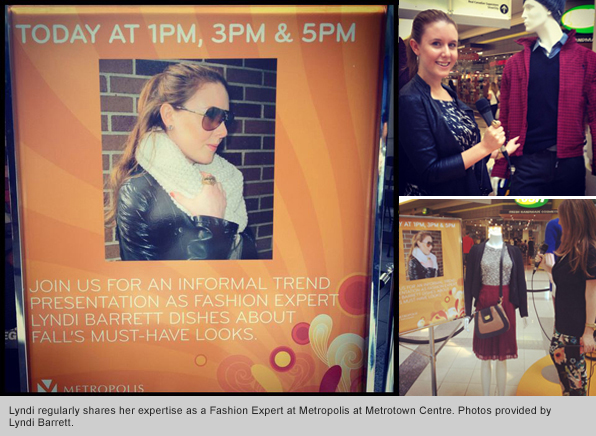 Armed with the twin weapons of education and experience, Lyndi knew that starting her own business would be the best place to channel her freshly ignited passion for PR.
"I knew I wanted to start my own agency. I felt that there was a space in the Vancouver market that would benefit from a company with a focus on fashion, beauty, and lifestyle. I had the resources and a wonderful support network to make it work. It took a huge leap of faith to start my company, Lj PR, but it has been the best decision that I have made."
Lyndi's effervescent energy is palpable and seemingly boundless. Her reputation for throwing world-class events is richly deserved.
"I've always loved event planning. The projects I get most excited about tend have an event woven into them. I just finished working at the Deighton Cup at Hastings Racecourse, which was an incredible experience to be a part of. Putting everything together – organizing a guest list, deciding what kind of flowers we were going to use or what the sounds were going to be like – is very exciting to me. Seeing the final product is exceptionally rewarding."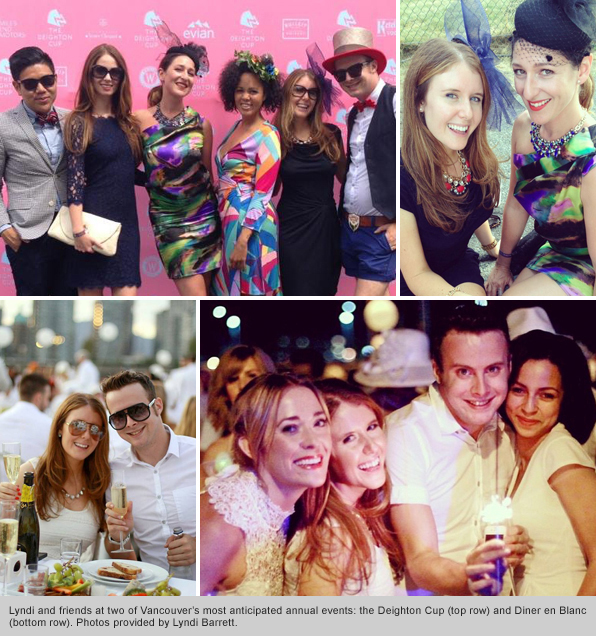 Lyndi knows her PR apples and is happy to share that expertise with the next generation of fashionistas. Her formula? Hard work and tenacity in equal measure, along with a willingness to cultivate your own opportunities.
"You have to be willing to put in a lot of time," Lyndi shares. "The students with the most wonderful success stories are the ones who really put in the hours and effort. Seeing my former student Josh Langston at New York Fashion Week talking with Joan Rivers was incredible. He's worked so hard and now he is the Editor in Chief of The Social Life! It's great to see students rewarded for their hard work."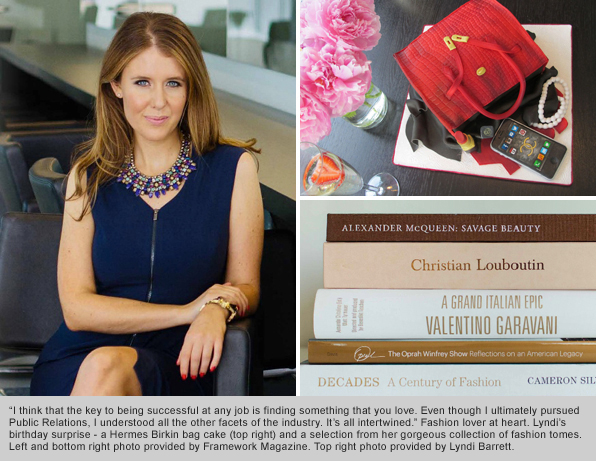 As if the twin workloads of PR and teaching weren't enough, Lyndi has somehow found the energy to explore the worlds of publishing and social media.
"About a year ago I started my online publication, Style Calling. It's been a real passion project that I'm growing to love more and more. The idea came out of the concept 'From the desk of a Fashion Publicist'. I work with so many incredible people. When I teach I get to share these great stories with my students. Now I get to share them with a much broader audience.
"I'm a true Gemini!" she laughs. "I like to have many different things going on all at once. Each aspect of my job seems to compliment the other aspects. Everything I do with Lj PR and Style Calling I use in my classes at Blanche Macdonald. When students tell me things like 'You inspired me to go into PR,' it's so flattering. It's awesome to hear that I'm lighting a fire in people."