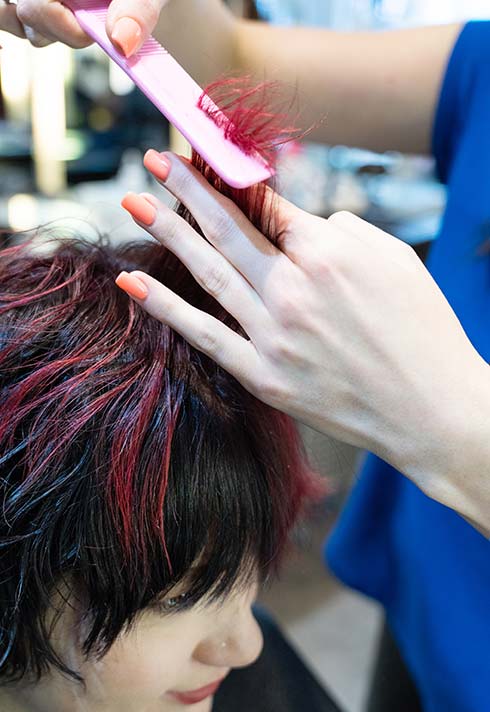 London's Covent Garden is a long way from Vancouver's Avant Garde salon, but for Blanche Macdonald graduate Stacey Paskall, a transatlantic trip to face off with some of the world's best stylists in a high calibre hair competition was a creative journey well worth taking.
"My colleague, Martha Pritchard, and I had created this collection we called Hairigami!" explains Stacey. "It took six months to put that together, laying it on the floor to stick it all together. We sent the photos to the Contessa Awards and made the semi-finals in the Multicultural Stylist category. We were pleased but Jon Paul Holt [owner and Head Stylist at Avant Garde] thought we should send those photos to the Alternative Hair Show, which is held in London. I didn't think anything of it, but we ended up being named as one of the top ten in the world and were the only Canadians to reach the final. Jon Paul asked if we wanted to go to London. Yep!"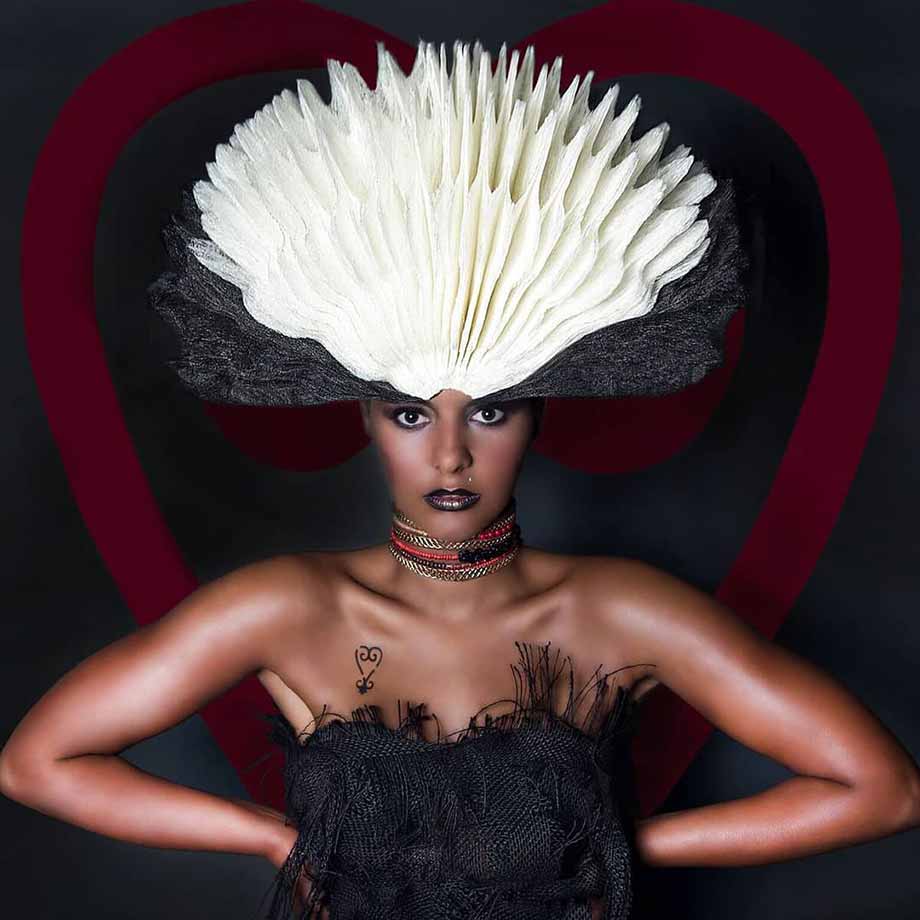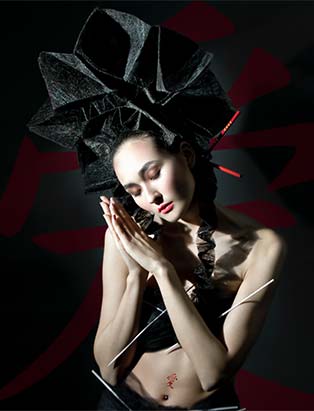 Stacey and Martha didn't win at the Alternative Hair Show, but competing was an adventure in itself. Packing their chosen hairpiece (carefully) in their suitcases, a three day expedition to the UK was highlighted by a backstage pass snafu that required London-based Blanche Macdonald and Avant Garde alumnus Janeen Witherspoon to make up their model in a nearby Starbucks before they unveiled their creation to a packed audience of top industry professionals in the historic Freemasons' Hall.
"It felt amazing and almost surreal. It still feels like a dream. No one from Avant Garde had ever made it to the Alternative Hair Show finals before us, so it was a big achievement."
Stacey has grown used to achievements. In addition to her successes at the Contessas and Alternative Hair Show, she finished in the Top Three at the Goldwell Upstyling Competition ("Aubrey won!") and has worked behind the scenes on countless shoots and fashion shows. Creative challenges are a way of life for the team at Avant Garde, one of Vancouver's most cutting edge salons. It's a long way from Stacey's childhood growing up in a distinctly non-hair orientated environment.
"My Mom didn't do anything with her hair. I used to pretend to put rollers in her hair when I was about eight. It was a bonding experience I guess, but I enjoyed the experience and years later I would always do my friends' hair in high school for dances or any kind of event. I enjoyed the way people would feel afterwards.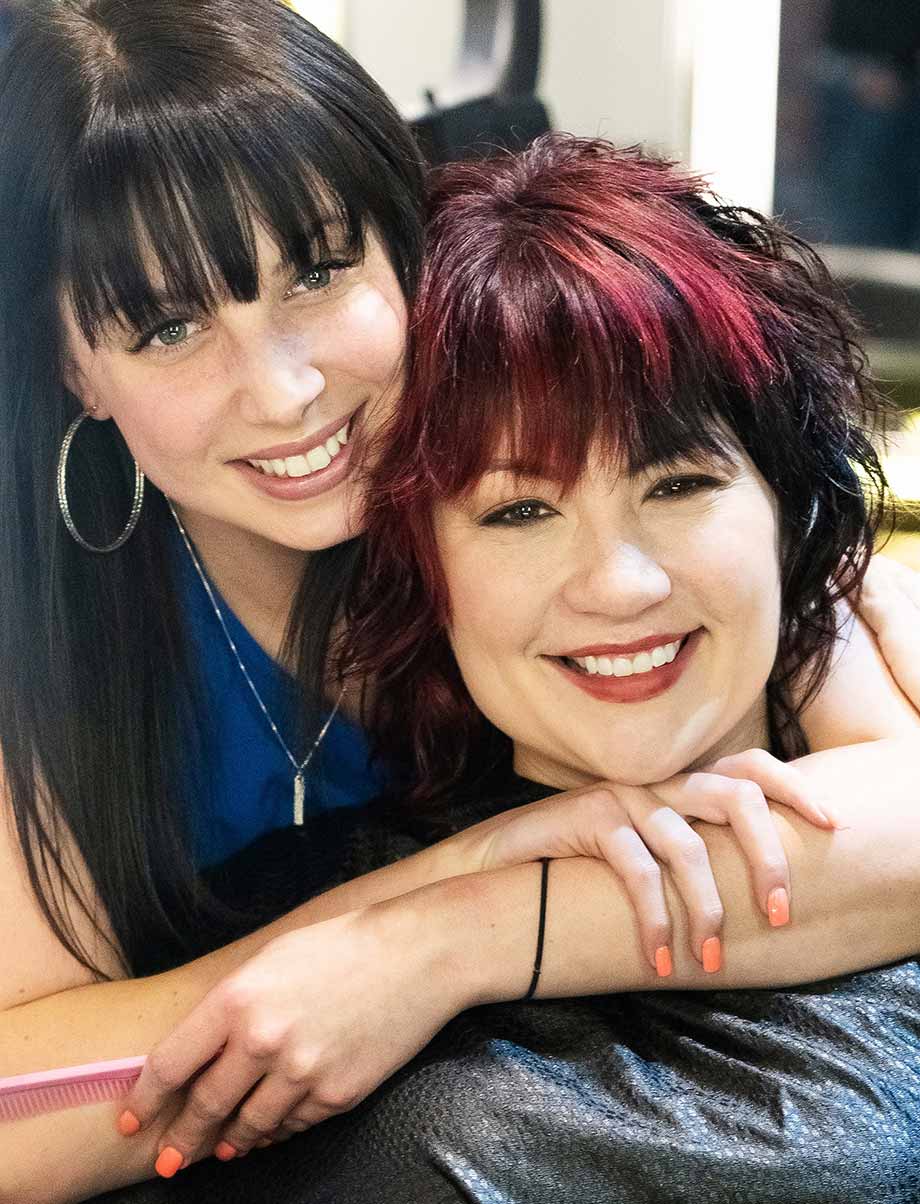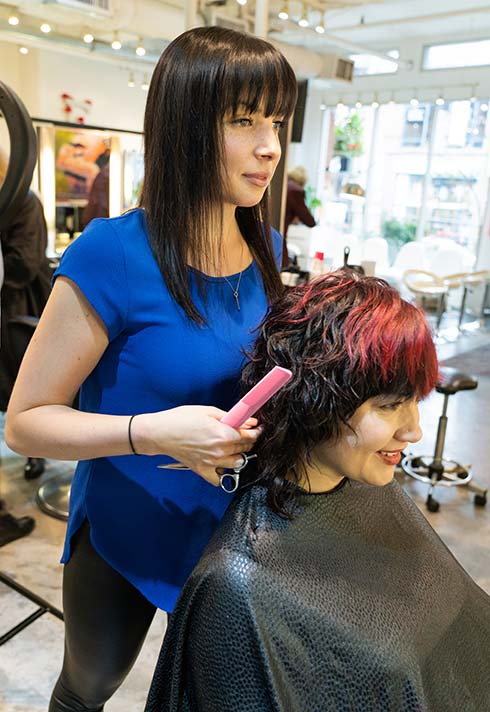 "In high school we had to do work experience and I chose a salon. I thought I could see if I liked it as a possible career. I did 40 hours and I knew it was for me. The environment was cool and I enjoyed taking care of people. After high school I started working in retail and eventually became a manager, but in no time at all I was so sick of it. One day I went home, Googled 'Top Hair School in Vancouver' and Blanche Macdonald was the first page that came up. I was like, 'Mom, I'm signing up for Hair School!' She was shocked but happy for me."
It only took one visit to Blanche Macdonald to convince the aspiring stylist that this was the Hair School for her ("It was amazing. Everyone seemed so creative.").
Even so, after the initial joy of receiving her equipment on Day One, it didn't take long for Stacey to understand that in order to truly excel, she needed to put the work in. "Getting the box of equipment was like Christmas but to be honest the program was harder than I'd anticipated. There was a lot more studying. I didn't expect the textbook to be that big! But at the same time it was great that everything was being explained in depth. That was awesome.
"Seeing real clients at Hair School was definitely nerve-wracking at first but after a few times I realized I was ok at this. It seems like a lot of responsibility, looking after someone's hair. But if you're in control it's comfortable. Even if it's a slight trim, it still makes people feel good about themselves. When they compliment your work, then you feel good about yourself."
Stacey was receiving professional compliments too. She had secured a position for herself at Blo Blow Dry Bar while she was still a student and, after a day and a half of work experience at a Kitsilano salon, she was offered another job. Neither was the perfect fit for Stacey, so she asked Phil Loiselle, Blanche Macdonald's Hair Program Director, for his recommendation. He suggested Avant Garde.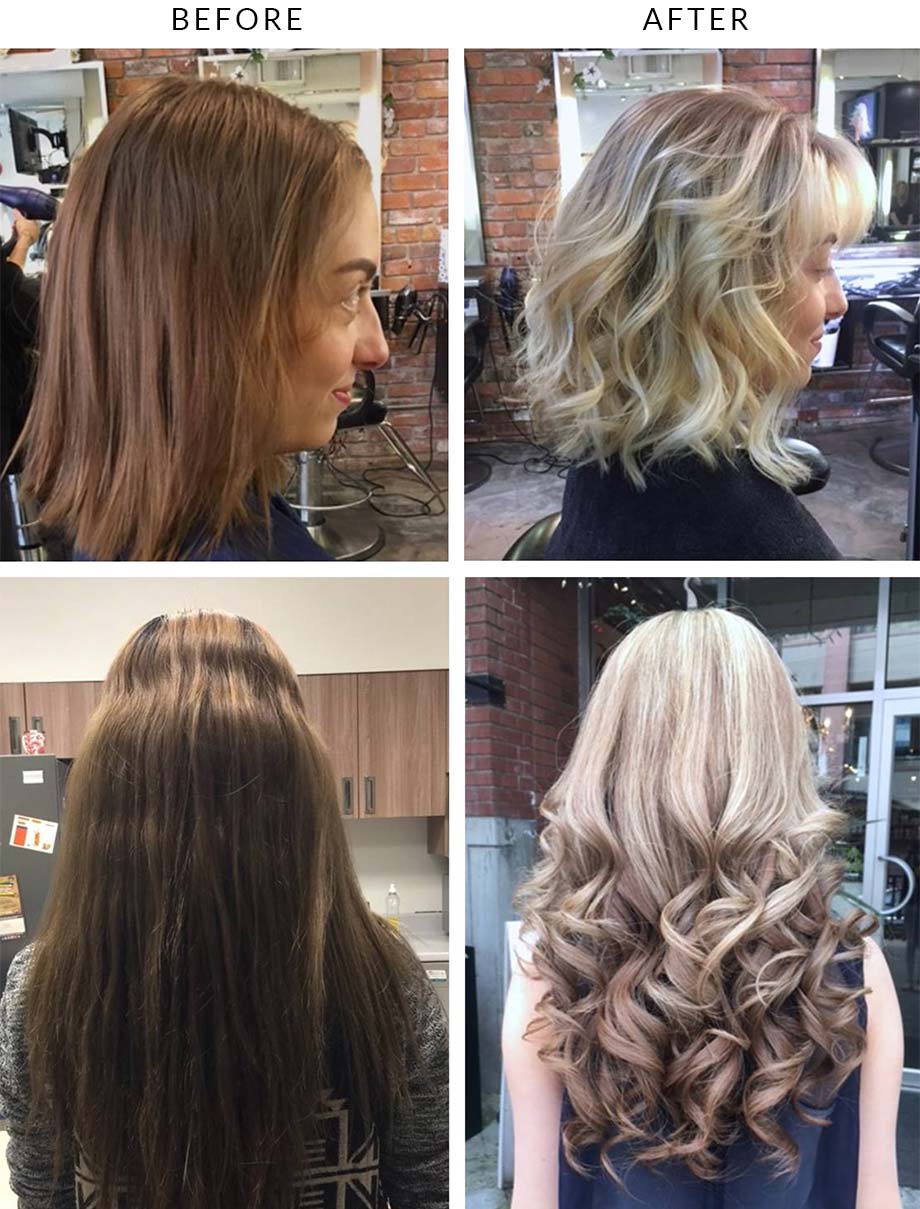 "I dropped off my résumé, had an interview the next day and got hired! I knew about Avant Garde's reputation, so it was a little intimidating. It's not like a typical Kitsilano salon. I was intrigued because I knew they did so many shoots and fashion shows."
Phil had been proven correct. Avant Garde was Stacey's perfect fit. Since that first nervous interview, she's taken every opportunity thrown her way. Whether it's adding the finishing touched to contestants' hair on Slice TV's 'First Dates' or working backstage at Vancouver Fashion Week, whatever the challenge, Stacey's excited to accept.
"As soon as I started here I would volunteer to help on shoots so I could learn as much as possible. I volunteered at Vancouver Fashion Week and was enjoying all of it. It's more creative than working with clients in the salon. For a shoot or a show you're not doing hair that someone would necessarily wear every day. It's more creative, which helped me get better as a stylist.
"It's great to have other opinions when you're working on fashion projects. If you're not open to new ideas you're closing yourself off. Photographers know photography, so they understand what will look good. At the same time, photographing hair is different from regular fashion photography, so I have my input too and make sure that we focus on the hair as well as the image. Jon Paul has been an amazing mentor. He lets you do your own thing but he'll give his opinion at the same time."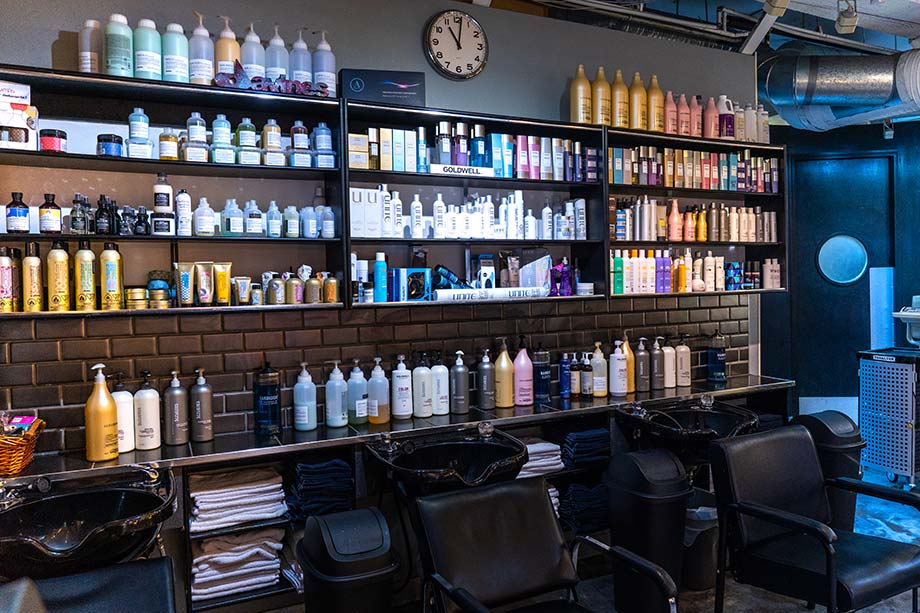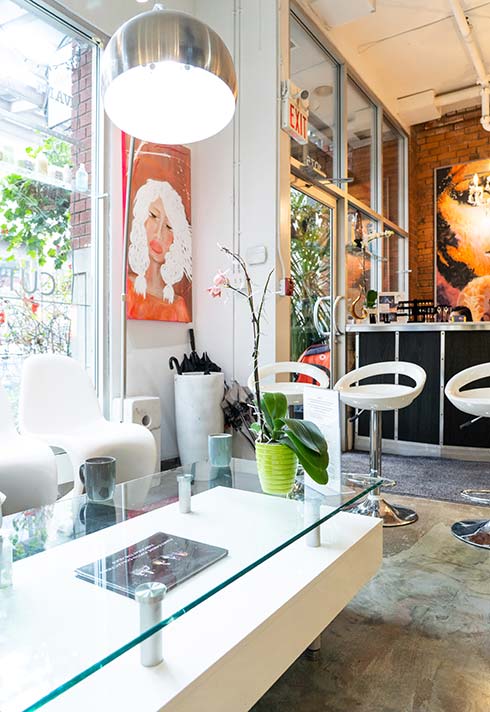 Cutting-edge creative hairstyling is one of Stacey's passions. So is looking after her clients on daily basis. The art of client satisfaction is another of her specialities.
"For clients the most important thing is that they feel taken care of. You can be the most amazing cutter or colourist, but if you can't take care of clients they won't be coming back. I'm there for them, listening to what they want and don't want. Little things like hanging up their jackets with care and making coffee are important. It's simple stuff. It was all explained to us in Hair School. Jon Paul is big on making sure clients are taken care of, so those ideas were reinforced. Customer service is key!
"Your people skills are 80% of what brings clients in. Hair skills are only 20%. For example, when I'm doing bridal work, it's a time where people can be very high strung. You need to stay calm and make everyone feel that it's all going to be ok. I have a calming personality, so people feel comfortable around me. I don't get stressed out easily. That energy flows to other people. Of course you should have the technical skill, but people will come back to you when you make them feel special and important. It's still rewarding having people tell me how good they feel every day. It's amazing that you can make someone's day just by doing their hair."