Fashion
"It is NOT our mission to make clothes that make a woman look good, but it IS our mission to make clothes that make a woman feel beautiful."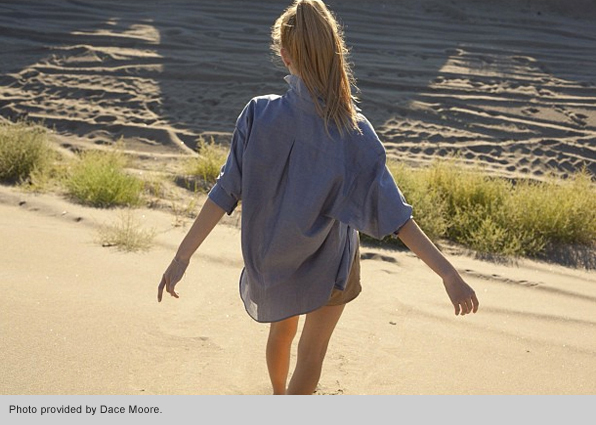 That's the proud mission statement greeting visitors to the facebook fan page of dace, the internationally acclaimed, Vancouver-based fashion label.
Women across Canada, the USA and even Switzerland understand what pulling a dace piece out of the wardrobe means. That same sense of elegant style has graced the pages of countless magazines across North America and beyond, including LOULOU, Redbook, Fashion, Flare, Elle, Chatelaine, NYChic and Canadian Living. For the label's creator, designer Dace Moore, becoming one of Vancouver's fashion superstars wasn't easy. But there's always been a sense of inevitability about Dace's fashion ascendancy, even before she arrived at Canada's #1 Fashion School.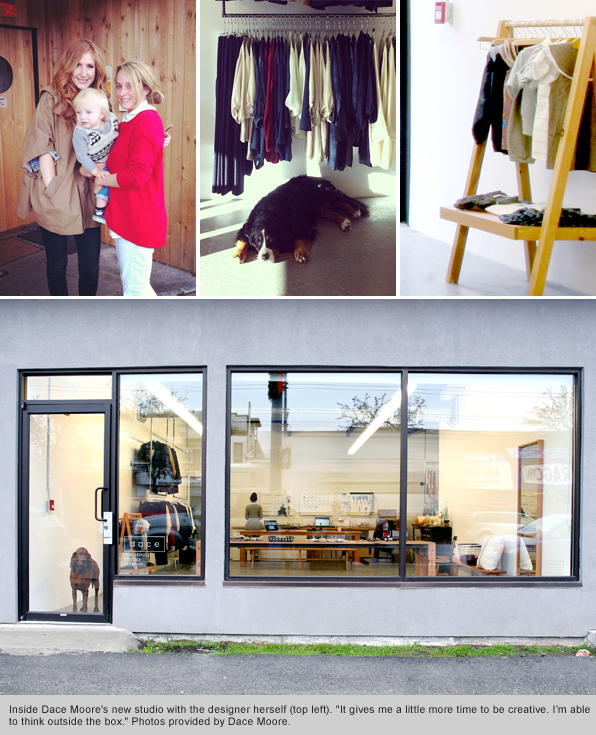 "Once I got my license, I stopped buying clothes in my hometown of Vernon and would drive to the 'big city' of Kelowna," laughs Dace. "They had better shopping! I used to make my own clothes in high school and wear my Dad's jeans. I guess you could call my style early, early grunge. I was into Madonna for a while too. I used to hang out with all the skateboarders so I guess that was an influence.
"I'd take vintage patterns and turn them into something I wanted to wear. I'd draw out what I wanted to do and make it on my Mum's sewing machine. I was always artistic, although I didn't know what I was doing. I'd just go for it without really thinking about it."
Dace moved to Vancouver straight after high school, bought her first sewing machine and was instantly creating clothes good enough to sell at Gastown's Dream Boutique.
"Dream is all consignment. I dropped off a lot of stuff and when I returned it had all sold. I thought, 'Wow! People bought that?' That's when I decided to learn Pattern Drafting."
The decision to accompany her natural talent with some formal training led Dace through Blanche Macdonald's doors and onto the Fashion Design program.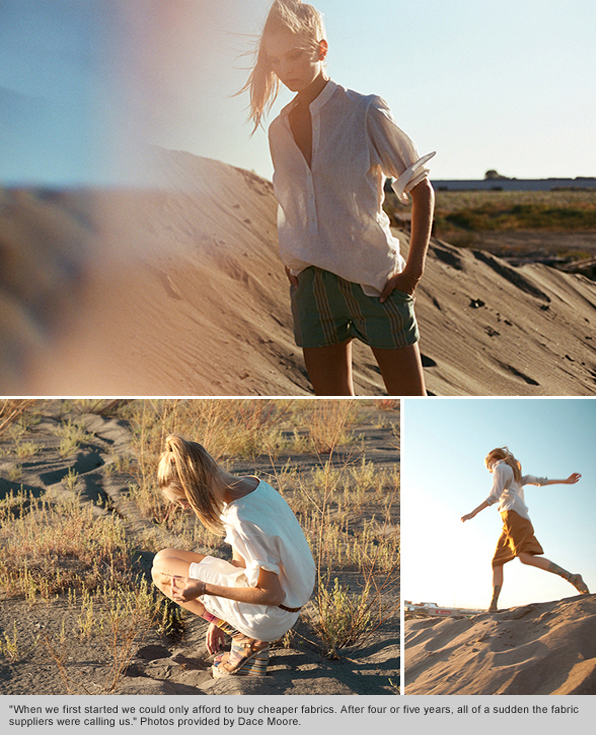 "Blanche Macdonald was the Fashion School I was drawn to when I was researching where to go. The Pattern Drafting was really useful. The Sewing course was good. And Fashion Illustration really helped too. The end-of-year Fashion Show was great. My collection was silk evening gowns, because I thought I'd never do them again. We had the show at the Purple Onion, which was a club that's not there any more. Another girl on the program and I both had four-year-old kids, so we snuck them in and they were running around the bar. It was really funny. And having Blanche Macdonald on my résumé got me my first real job three weeks after I graduated."
A friend told Dace about a Production Manager vacancy at snowboard and skateboard clothing label United Snow and Skate. Despite it not being a design position, thanks to a year at Vancouver's top Fashion School on the résumé, the job was hers.
"There were only four of us there so we all had to do a bit of everything," continues Dace. "Within six months they'd asked me to start designing and we soon had about 40 pieces. I was eventually designing all the streetwear, stuff like sweatshirts and t-shirts. It was fun and a really good experience. It was basically two years of learning. United was a pretty big company. We sold across Canada, the USA, Japan, Switzerland and Spain. I was able to go to a lot of trade shows and could see how the industry works, even though it was a different area to what I ideally wanted to do. It made me think I could start my own company."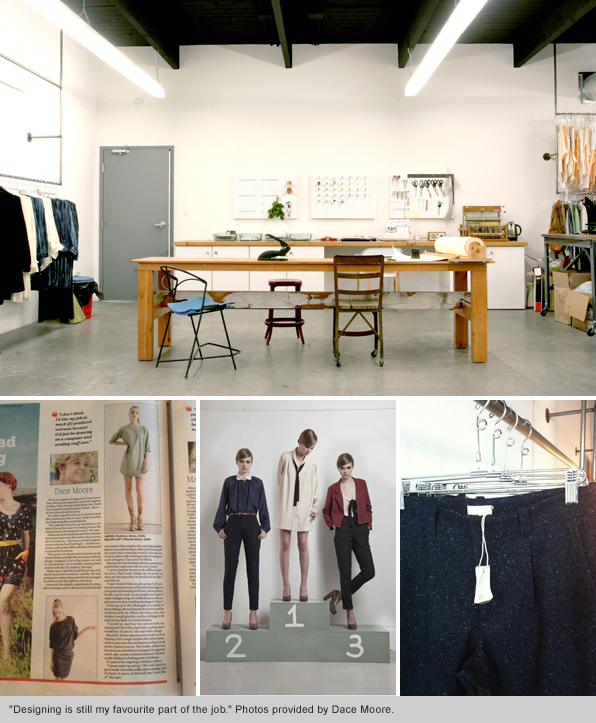 Teaming up with a business-trained acquaintance, Leesha Sabine, Dace started working on financial plans and designs at night and on weekends. A stroke of good fortune landed them in front of a fashion-obsessed bank manager and with the loan secured, they located a studio is Gastown. dace the label had finally become a working reality.
"By the time we had our studio and our loan we were already on our third season," recalls Dace. "Our very first collection we just sold in Vancouver. I just guessed on what to make – a skirt, a pair of pants – kind of one of everything. For the next season we sent samples to Calgary and Edmonton and picked up a couple of stores there. When we got the bank loan we researched all the stores we wanted to be in, then flew to Toronto and stopped there, Montreal, Edmonton, Calgary and Vancouver on the way back. At every store that we researched and met, they bought. That was the first season we had in stores across Canada."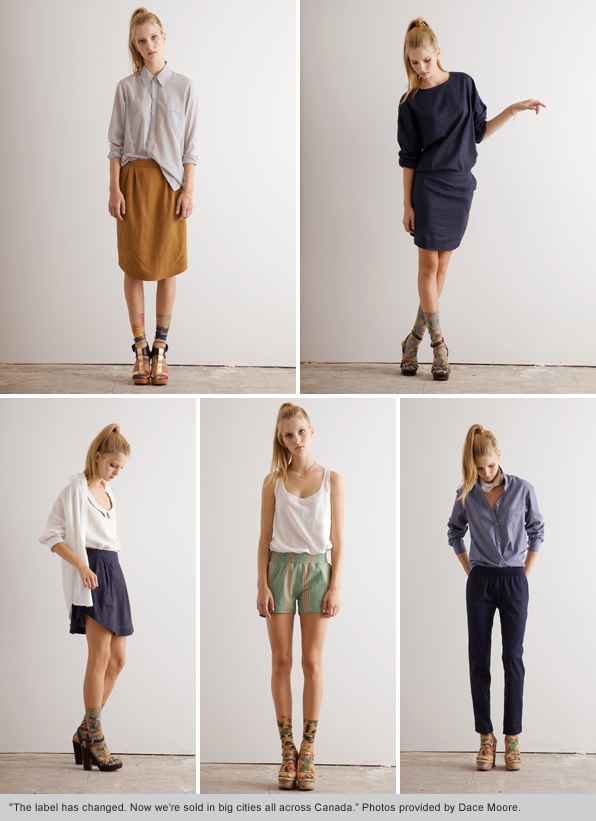 That was almost ten years ago. Dace has learned a lot, and designed even more, since then.
"The line has changed so much. I've always been big on fabrics. When we first started we could only afford to buy cheaper fabrics. As the years went on I kept learning and my designs changed. After four or five years, all of a sudden the fabric suppliers were calling us. People had told them about us. That was a big change in our business. From then to today reps come to us with fabrics from France, Italy and Japan. We used to sell stuff for $40. Now our cheapest thing would be $50 wholesale. So the label has changed. We lost stores because our price point is too high for little towns in Canada now. But we've gained stores too, and we're sold in big cities all across Canada."
Now Dace is a globally distributed designer, she gives much of the credit to the years when the label bearing her name was squeezing style out of every penny.
"We never had a lot of money, so we had to start slow and steady. Maybe that's why I'm still around today. Every season we'd add a few stores. We waited three years before we had enough money and went to Seattle and Portland to meet with stores. Four years in, we did our first show in Las Vegas. And after that I took the line to New York myself. We really took our time. Now we're in amazing boutiques like The Block and Violet Boutique in Vancouver, Robber in Toronto, Conifer in San Francisco and A. Cheng in Brooklyn. It's hard to say how many stores we're in now."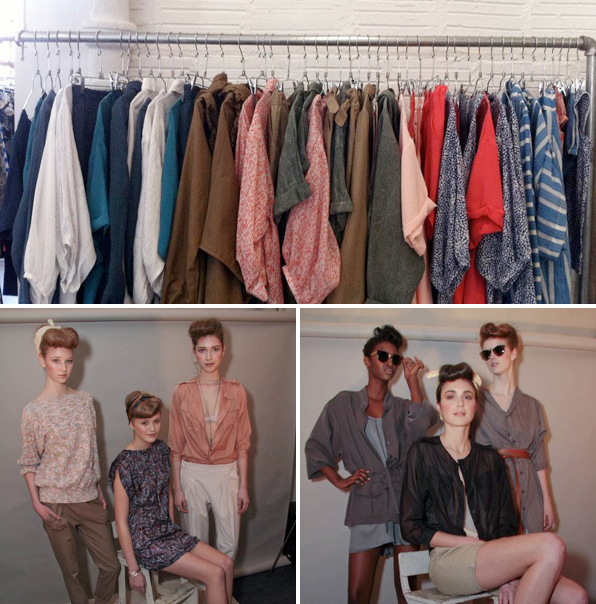 Leesha left to pursue new avenues a few years ago, which gave Dace new marketing and financial responsibilities in addition to her design and production duties.
"Right now, I can do everything if I have to. And I like that, because I don't have to depend on anyone else to do it. I'm designing right now, which is still my favourite part of the job. I wanted a change so we've moved into a new studio that gives me a little more time to be creative. Instead of thinking, 'here comes fall, what sold last year?' I'm able to think outside the box. I've started making children's clothing out of leftover fabrics. I'm making random things we can sell from here. We have a really big following for the online store too."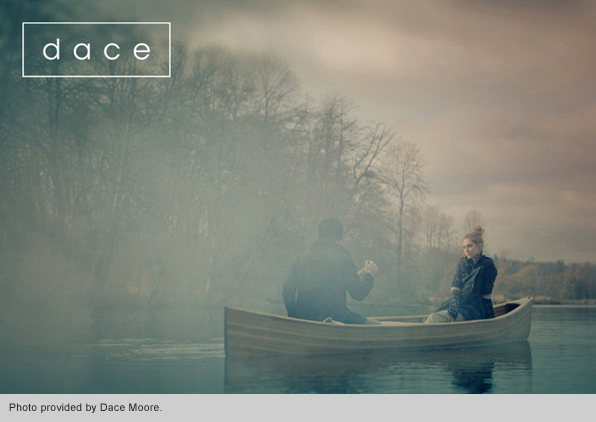 Dace Moore is an internationally recognised and respected designer. And she's spent her entire professional career in Vancouver, where watching the growth of the city's fashion scene and inspiring the next generation are just two of many perks of the job.
"From the time that I started to now Vancouver has changed so much. When I was at Blanche Macdonald our class went on a field trip to a designer's studio. This designer didn't hold back telling us how hard and competitive it is. I thought, I never want to say anything negative to anyone that is interested in making a career in fashion. Doing this isn't easy, but if you work really hard, you can do it. You just have to try!"