Esthetics & Nails
Esthetics / Spa Graduates
Co-Owners of Spa Time, Tsawwassen, BC
The motto at Spa Time is "Replenish what time takes away from you", printed in delicate silver brush script across their tea-green gift bags. Sitting in the softly-lit waiting room on plush chairs while a gentle piano melody floats in from the reception area, one can understand why the people of sunny Tsawwassen, BC go to Spa Time to put their busy lives on the backburner and receive quality treatment. Sister owners Louise Dannhaur and Ailish Wallace are masters of the art of stopping time for the purpose of relaxation, and with the introduction of a new 1,500 square foot location, larger staff and wider range of esthetics treatments, they just keep getting better at it.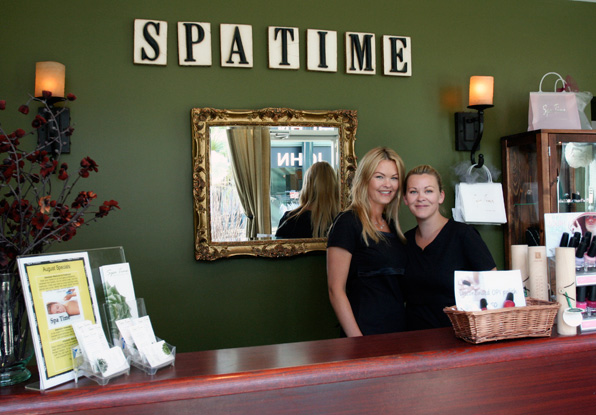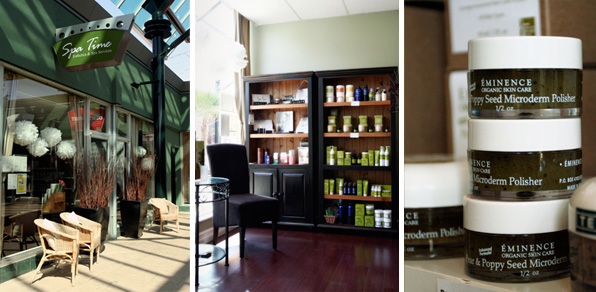 "We've kept all of our décor ideas and colours and themes all pretty much the same, but we've added a lot of new services," says Louise. "Microdermabrasion, LED, photo facials, and we now incorporate all different sorts of body wraps. We do gel nails now, too, which we never did before."
From working the front desk to handling advertising, managing the payrolls and schedules of their staff and maintaining their high standards of customer service, Louise and Ailish always have their hands full at Spa Time. But they also have each other, and Louise reveals that the constant business and bustle actually make it a very gratifying career.
"It's rewarding to know that the work you're doing pays off and it shows in the compliments you get from the clients," she says. "I wouldn't say that it's less work – sometimes people are under the impression that when you own your own business, you can take whatever days you want off, pick whatever vacation days you want…but it's actually quite the opposite. You have to always be ready to jump in when you need to."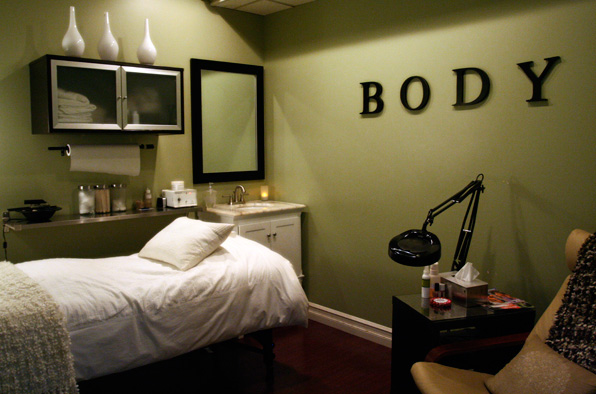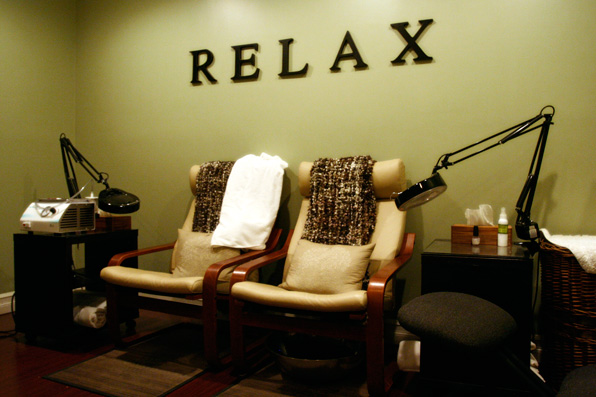 Aspiring spa owners take note: in addition to dedication and perseverance, you're going to want to brush up on your business sense.
"A lot of spa owners, the first thing they think of is what their spa is going to look like and all the great ideas they have as far as the esthetic part of the business – which makes sense when you're an esthetician – but a lot of things they don't realize is how much advertising costs, how much the brochures cost and what the payroll is going to be," Louise says. Her advice for hopeful entrepreneurs is to think of these business aspects beforehand and be prepared to deal with them.
"When we first opened, I didn't realize it was 300 dollars for one small little ad once in the paper," she recalls. "I had no clue. Then, you're told the square footage of the building you're leasing is going to cost this much, but what you don't realize is there's GST, fire insurance, and all these other things tacked on…that can be quite overwhelming if you don't have a handle on that first."
The initial obstacles of starting up Spa Time have long since been conquered but co-owning a reputable spa isn't without its day-to-day difficulties, especially when it comes to the selection of Spa Time's employers.
"Usually staffing is where the challenges lie," says Louise. "Right now we have a really great staff but there's always ups and downs with staffing, maybe because we're often hiring a different generation."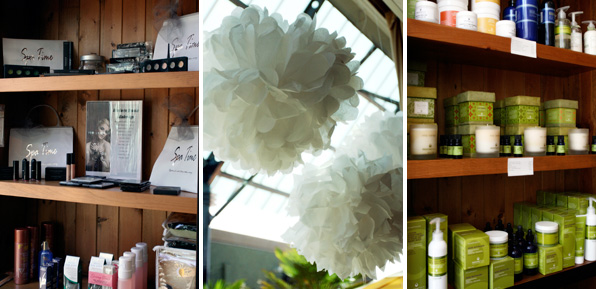 With ties to Blanche Macdonald as both a student who graduated the esthetics program in 1993 and as a part-time teacher who lent her esthetics expertise to the school for five years, she is quick to acknowledge that "Blanche Macdonald grads are definitely the most recognized."
Adds Louise, "I think that Blanche really exposes students to a lot of suppliers and spa owners and that's really important; that's how they get their name out. Not just the students, but also the spa owners…that really exposes the Blanche Macdonald grads to a lot of what's out there."
"Being a teacher there changed a lot of things for me too, career-wise – again, getting to know all the suppliers and all the different sorts of key players in the industry. And then there's this great support system that Blanche Macdonald has: you can always go back after you've graduated and talk to everyone. They're really willing and open to putting you in touch with whoever's best for your situation."