Fresh faced and humbly confident, Andrea offers a huge smile from her red-slicked lips immediately upon meeting me. Her rolled 'r's and charming Spanish accent make every word so melodious, it's hard not to be hypnotized once she begins speaking of her native Guadalajara, Mexico and her passion for her artistry. Only half-way through Blanche Macdonald's Global Makeup program, she's already achieved some incredible milestones – being one of 10 chosen winners of the Backstage with Pat McGrath Instagram contest and a spread in Harper's Bazaar Mexico and Vogue Italia. Despite this, it's clear her gratitude for everything she's done serves only as a fire that fuels her desire to do and learn even more. With a penchant for 'pretty', a style that is 'natural but with light touches' and an aim to delve deep into the Fashion / Editorial Makeup world, this driven soon-to-be powerhouse has her sights set on fashion capitals New York, Milan, Paris, London and beyond. At this rate, it's only a matter of time before she gets there!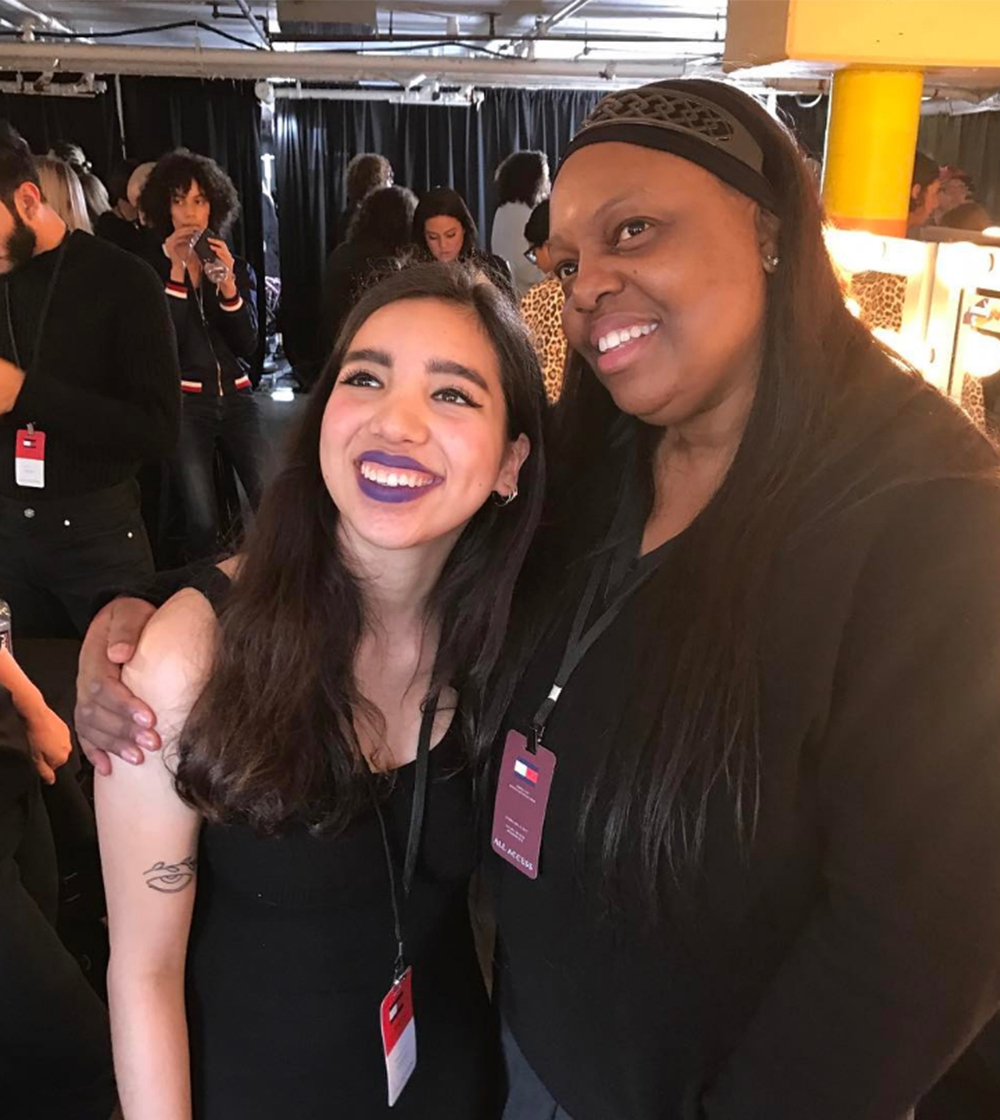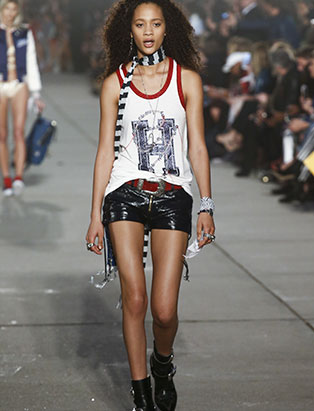 Let's get straight to juicy details. Tell us about your time with Pat McGrath and the contest you won!
It was so good! I stayed in The Mondrian which was so nice and she left little handwritten notes in our rooms saying that she would see us all for breakfast the next morning, there were about ten other artists there. Suddenly, we were backstage at the Tommy Hilfiger RTW spring 2017 show! We got to do makeup on the models and got direction and feedback from her team! Her team really is amazing, they work so differently from anything I'd ever seen. Even the way they put moisturizer on models, it's so specific. They do everything with their hands and they're always so, so clean with everything. I even met Jenna Kuchera (Blanche Macdonald graduate)! She made a point to find me and say 'Hi' – she was so sweet. Pat McGrath is super nice, just the best person. I felt so lucky the entire time.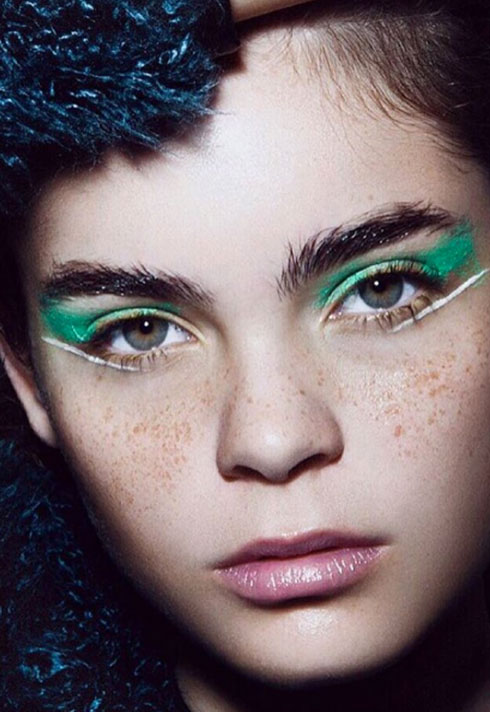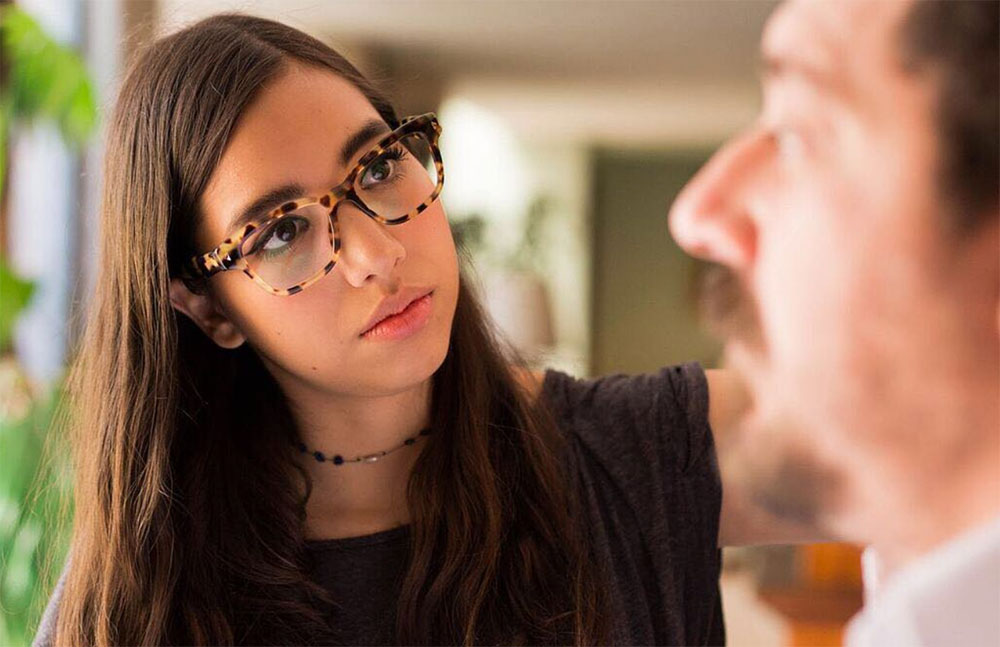 That's SO amazing! And how did it all come about?
It started with a photographer friend I have in Mexico. When we were working together, he started helping me with my social media. He started tagging artists and brands in our photos and of course, Pat McGrath on our best images. One day she liked a photo and so I started tagging her in more and more on my own. When she messaged me telling me I'd won the Backstage with Pat McGrath contest and I almost started to cry! I actually didn't hear anything for months. So I reached out and asked if it was still happening and she got back to me and said it absolutely was so I waited some more. Randomly in the gym one day I checked my email, I'm really bad with my email, and there was a message from her saying I needed to be in LA for this certain date and it was like two weeks away! But I got my ticket and made the arrangements to go.
How did that experience affect your artistry and outlook when you got back?
When I came back, I felt so different because I knew exactly where I wanted to be. I've always loved fashion makeup but I'd never knew Prosthetics or Special Effects makeup. After that, I knew that I wanted to be part of a team doing things like that. It really changed my perspective.
Have you always wanted to study makeup?
Ever since I was an older teenager, yes. When I was 18, I went to a smaller makeup school, which was actually started by a Blanche Macdonald graduate, that had all these little courses in different makeup styles and I loved it! I was so excited by everything I was learning. I couldn't do enough – I started doing makeup for my friends, for weddings and special events and everything!
Wow! And were you able to start your portfolio with some of these jobs?
Yes! I had a friend who wanted to be a photographer and another friend who did hair so we teamed up and started doing projects and showing people and then all of a sudden, we were getting jobs all over Mexico!
That's amazing. Were parents supportive of this career path for you?
They were very supportive of me. After I finished my makeup program there, I wanted to just come straight here but my parents said that if I finished a degree in university, any degree, that they would send me wherever I wanted to go! I looked at it as an opportunity to study makeup from another angle so I studied film and production. I did an accelerated program because I wanted to come to Blanche Macdonald so badly so I took more and more classes and I actually went back in December, during my break from my Makeup program here, to walk in my graduation ceremony from university.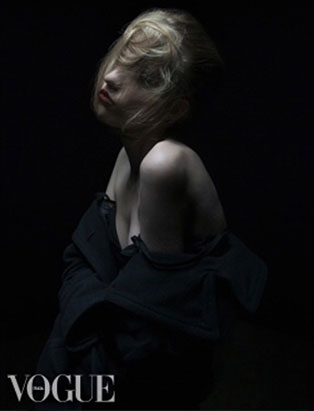 It must've been nice to visit home for a little bit. You got a pretty cool job out of the trip home, didn't you?
Yes! My photographer friend knew I was coming home for my university graduation and so he called me and was like 'You have to come through Mexico City – I got us a job.' I didn't really know what it was but I did it anyways and it turned out that he was shooting for Harper's Bazaar Mexico and they wanted him to find a Makeup Artist for the shoot!
What an amazing opportunity and great friend! What made you sure you wanted to come to Blanche Macdonald?
The instructor I had in my makeup courses in Mexico knew how much I loved it and how I wanted to learn every aspect of the business and every makeup technique was initially the one that suggested Blanche Macdonald to me. So I looked it up and saw the course outline, the website, all the social media channels and then I read some grad profiles and reviews and it was all so inspiring! I knew it was going to teach me everything I wanted to learn.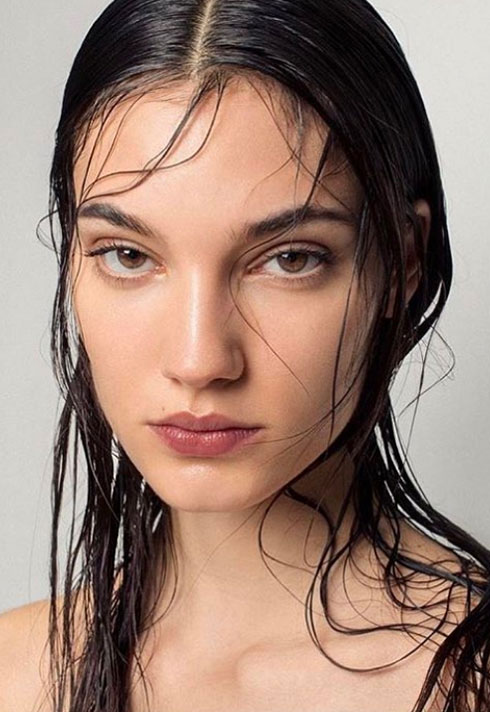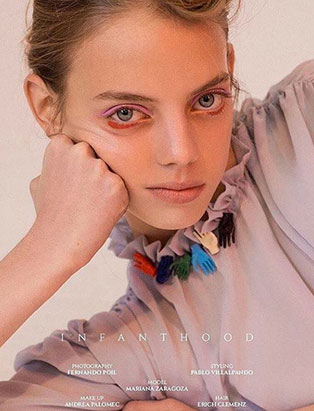 What have been some of your favourite moments and projects so far in your program?
That's a hard question to answer! I love every moment with my classmates – they're so funny and nice. They're always doing things that make us laugh and learn together. Every day is my favourite. My favourite project was my fashion one for sure. I experimented with blending and really impressed myself with what I could do. I also really liked my TV & Film final thought. It was really hard but I was really proud of the final project. Everyone did bloody things for that final but I don't really like bloody things, I like pretty and so I made the cutest little cupid character with a teeny nose and everything!
So how has your time in Vancouver been so far? Is it a lot different from life in Mexico?
It's been so good! The people are so, so nice here and not at all cold. The city is full of people from all over the world which makes learning English so much easier and better. I feel like it's OK if I still don't know what some things mean because there's so many other people speaking other languages. It's way different here! Back in Mexico I had my room with my big, big bed, all my things and my car – I knew exactly where to get everything I wanted. Here I live with two girls downtown, in one room! But we've made it nice so it's home. It's more of an adventure here though!
What would you say to someone else wanting to move and come to school here?
I would say to just enjoy every module even if you think you know which one you'll like best. One thing I always try to think of is something my father always tells me when I worry 'don't be desperate for things, just enjoy things and try your best and it will come by itself!'
This program definitely doesn't feel like school! It feels like you're having fun and creating things with very nice people. Everyone would love it here in Vancouver and at Blanche Macdonald – I'm very lucky.