If you asked most brides in Taiwan who Sunny Lee is, chances are they would know her as the Makeup Artist from their own wedding. In the midst of a blisteringly fast-paced career in Bridal Makeup that spanned over 11 years and included "easily over 1000 brides," Sunny Lee dropped everything in Taiwan and came to Vancouver to enrol  in our 3-month International Makeup Studio program. The classes allowed Sunny to expand her already well-developed skills, propelling her to her current position a top Bridal and Fashion Makeup Artist in Taiwan. 
Since then she has collaborated on numerous fashion shoots in Taiwan and Hong Kong, working alongside Shin Band Tomi, 87 Band, Hitomi Wu, Super Ido -P.J. Chen, Rainky, and Kay; taught numerous students in various makeup courses, appeared on Hunan TV's Makeup Contest Reality Show, and was chosen to work behind-the-scenes at NYFW! She's motivated, open-minded, energetic, and with an unparalleled work ethic—meet Sunny Lee!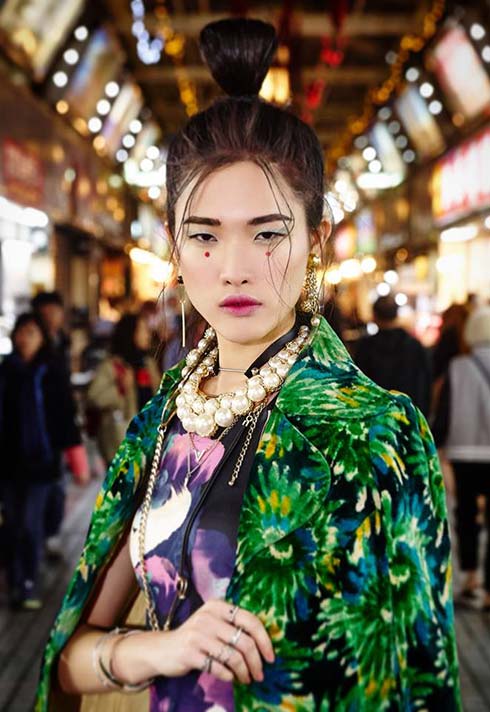 ---

My time at Blanche showed me how to be a real artist.

---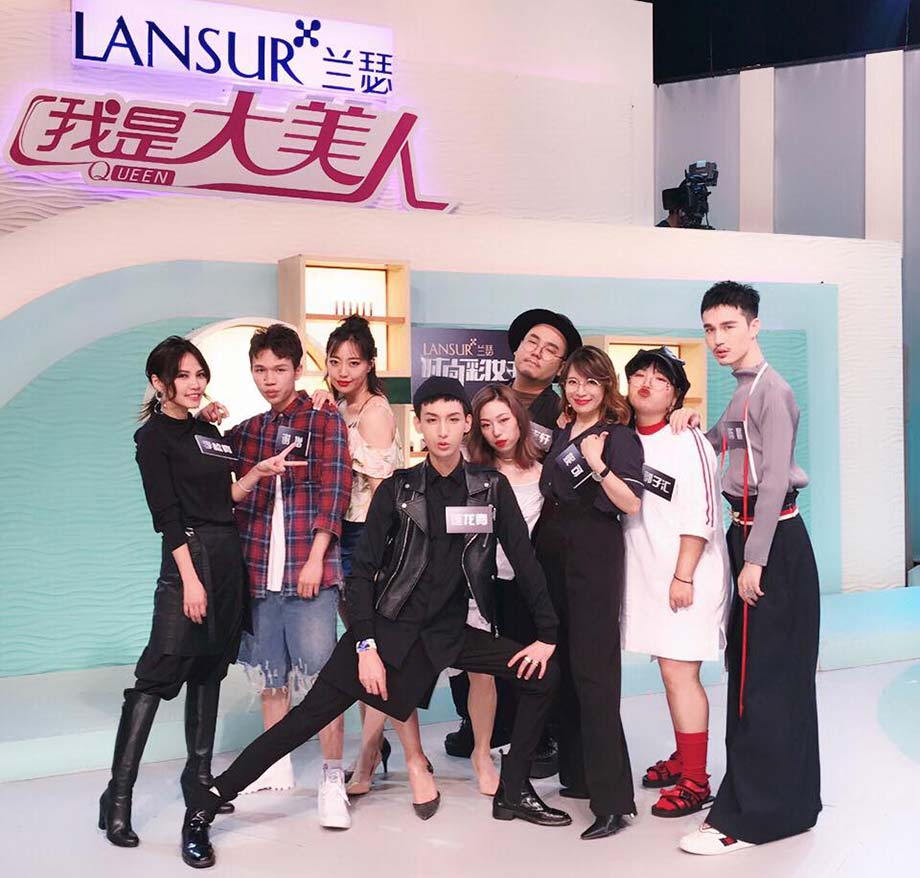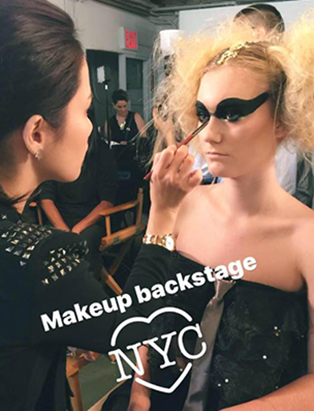 You were already an experienced and successful Bridal Makeup Artist in Taiwan before coming to Blanche Macdonald. What made you choose to come study makeup artistry with us in Vancouver?
Fashion Makeup had always been my dream and I was afraid of staying a strictly Bridal Makeup Artist forever. I had read so much about Blanche Macdonald's Makeup program and I knew it would be the perfect place for me to improve not only my bridal skills but to learn all the new things I wanted to learn. I knew Blanche Macdonald would help me be different and original and not just make copies of the other work I liked. My time at Blanche showed me how to be a real artist.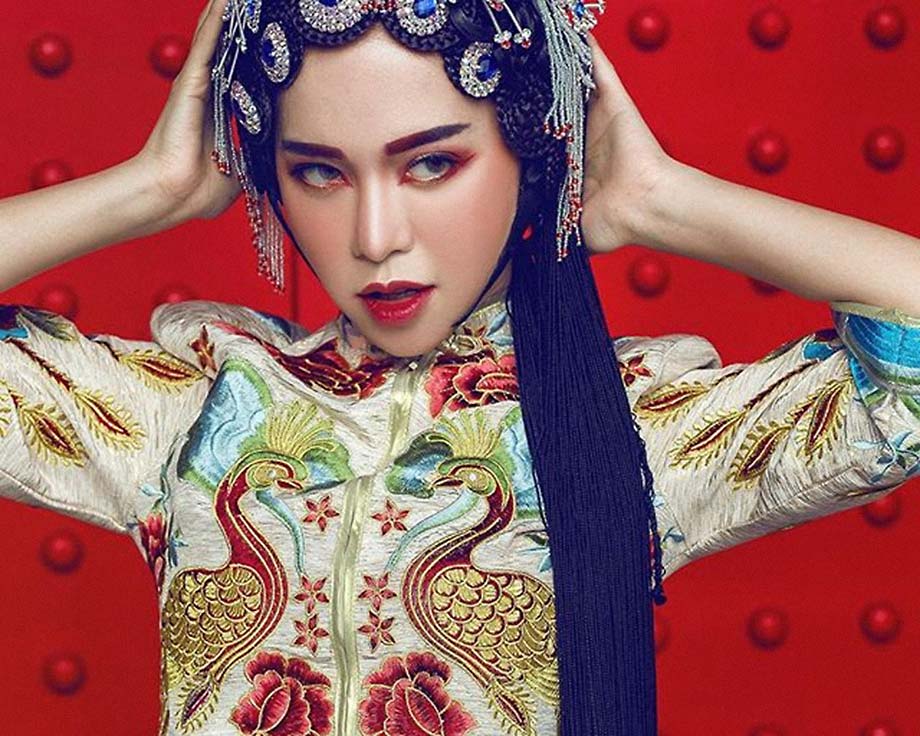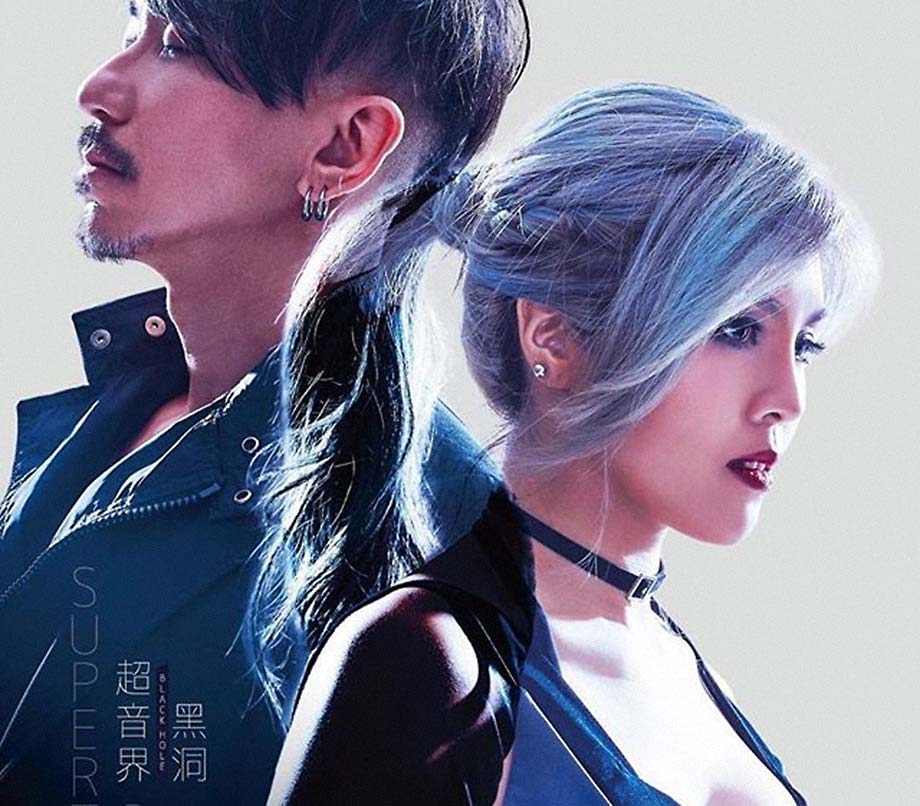 You were lucky to have Mimi Choi as your instructor for your High Fashion module while you were here. How was that?
Mimi is such a gifted artist. She really encouraged me to be original and let my imagination go wild. Whenever I would hit a wall, she could always help me break through and create something I liked.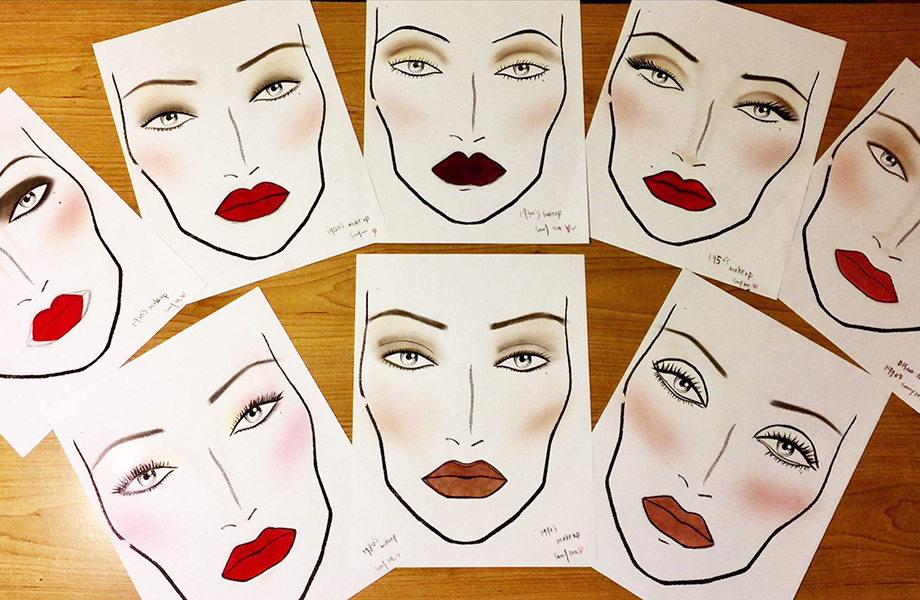 Was speaking and learning all in English a challenge?
My English isn't very good and it was a huge challenge in the first month. I'm so thankful for my instructors and classmates who were so patient with me and really helped me learn and understand everything.
Tell us everything about your New York Fashion Week experience! What was it like? What did you do?
I was able to be part of New York Fashion Week as part of 'Hunan Television's Makeup Competition Reality Show' in China. I was chosen as one of three winners to work behind the scenes at NYFW. We had only 20 minutes per model to do their makeup—it was so hard! Not only that, I had (what felt like) countless models that needed makeup running around plus the film crew from the show that hosted the contest trying to film me. It was a crazy but awesome experience.
What was doing the show like? Were there any stars in it?
It was full of surprises and challenges! You never knew what they would throw at you! Flying between Taiwan, Shanghai, and New York that month was so tiring but it was such a great experience and it gave me priceless memories. There were a few instructors on the show who are very famous in China, Taiwan, and Hong Kong, such as Janice Yu, Rick Chin, Yang Qian, Orfila Wu, and Fang Jia Yi. The host of the show, Mei Lin, is also very popular in Asia.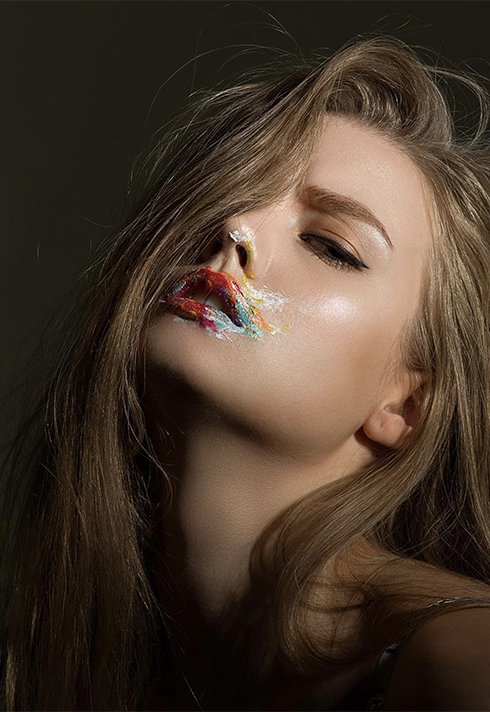 Was there anything you learned in our Makeup Program at Blanche Macdonald that set you apart from the other contestants?
Blanche Macdonald introduced me to a new definition of makeup. I learned so much from every module that's made me a better and more versatile Makeup Artist. I have so much more confidence handling the products and tools I need to create looks that I am proud of and my clients love.
The show was looking for someone who was passionate about Makeup. My work ethic and my enthusiasm also made me stand out compared to the other competitors. The production unit wanted to give me a chance to see what I was capable of and they were very pleased with my work.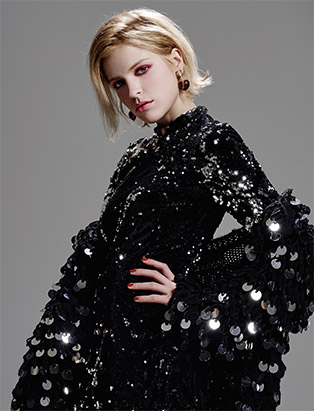 Can you tell us a bit about the differences between Taiwanese Fashion and Editorial Makeup versus Canadian/North America makeup styles?
Natural, glowing skin is the mainstream here in Taiwan. On the other hand, Canadians are more into strong eye makeup or a strong feature on the face. The two styles are very different!
---

My work ethic and my enthusiasm also made me stand out compared to the other competitors.

---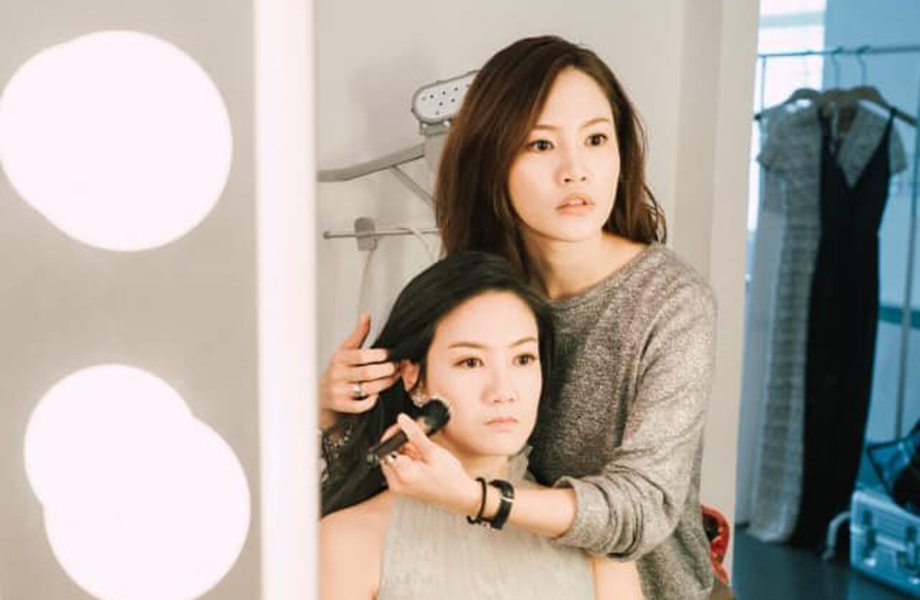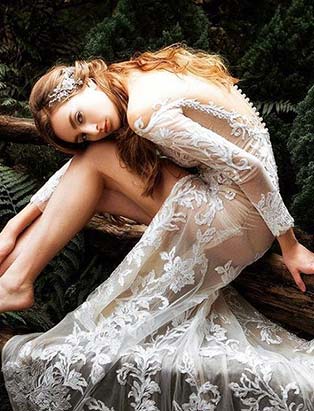 What is a fashion look you've done that you feel most proud of?
It's hard to pick just one! They all mean so much to me. Each of them is a milestone in my career. One was definitely my first job in Taiwan when I got back from Canada. I posted it on Instagram and received a message from Make Up For Ever and NYX Cosmetics asking if they could use my photo on their websites! Another one was for the TV show I was on. We had to do makeup for dancers and I got a very high score from the judges. The most recent work that I'm very proud of is the recent look I did with a local photographer where I did the model's eye in a few different shades of blue. I let my imagination take over and it turned out so great and it's so different from what I normally do so it was a huge relief for me that it turned out.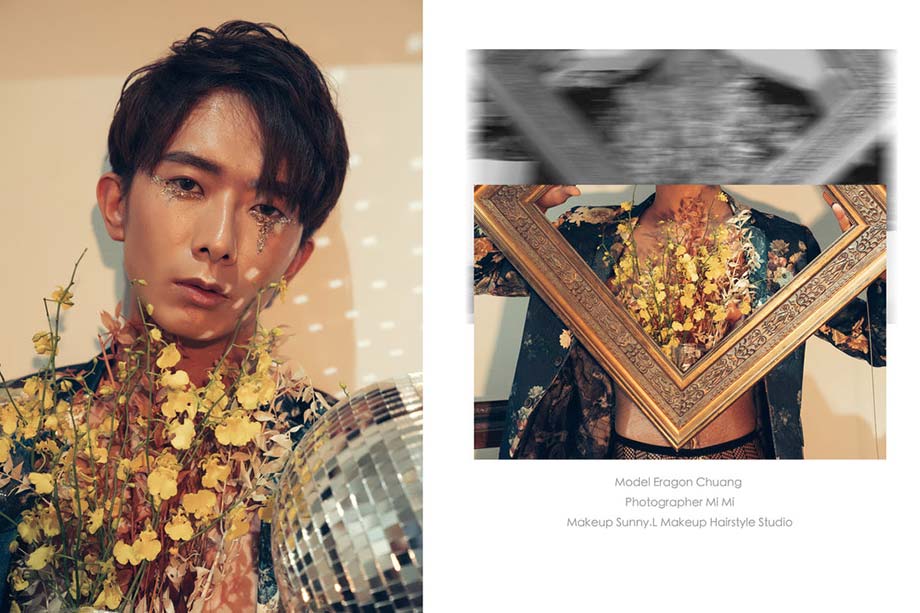 What is it like working in Taiwan versus Vancouver?
The main difference is that in the Vancouver makeup scene we use face charts a lot. In Taiwan, we use reference photos only. Canada also offers the chance to work with more diverse skin tones as well.
You teach Makeup Artistry in Taiwan now as well. How often do you do that and what kinds of things do you normally cover?
I teach once a week in Taiwan. I cover basic makeup to advanced hairstyles. I make sure to teach the whole look, though. For example, when we finish makeup and hair, we have to find an outfit for the model. Then before the end of class, we talk about how to take good photos and how to best share them on social media.
What made you start doing makeup in the first place?
I've been passionate about makeup ever since I was little. My parents didn't think it was a good way to support myself as a career but they told me that whatever I decided to do, I should try my very best at it. So I decided that when I finished high school I was going to pursue my dreams of makeup. I tried very hard as my parents told me to…and here we are today!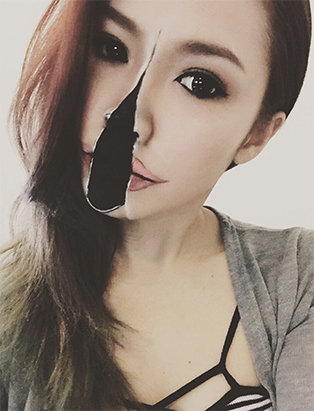 If you could give an aspiring Makeup Artist one piece of advice, what would it be?
Even if you're an experienced Makeup Artist, it's so important to put aside your own ideas and refresh your creative mind every day. Every teacher, student, or fellow artist will give you fresh ideas about beauty and creativity and it's important to really listen to them.