The transformative effect that art has on the spirit is undeniable in the journey of Blanche Macdonald Graduate and CurliQue Beauty Q-Talent Leader Isabelle Cooke.
Isabelle always knew that she loved to create and as a youngster, being home-schooled in Nova Scotia, she found the ways to explore the creativity in her mind. This flow of discovery kept evolving and unfolded beautifully in a safe environment curated by her supportive parents.
I moved with my family to Whitehorse, Yukon. From one end of the country to the other, I remember not knowing what direction my life was going to take. It was around this time that I first heard of Blanche Macdonald Centre. I landed a job at the local Shoppers Drug Mart beauty boutique.
---

My co-workers turned out to be graduates of the BMC makeup program and shared glowing details about their experiences that stirred excitement in me! I had dreamed of moving to Vancouver. I knew that I needed a change and starting school felt like the best decision at the time.

---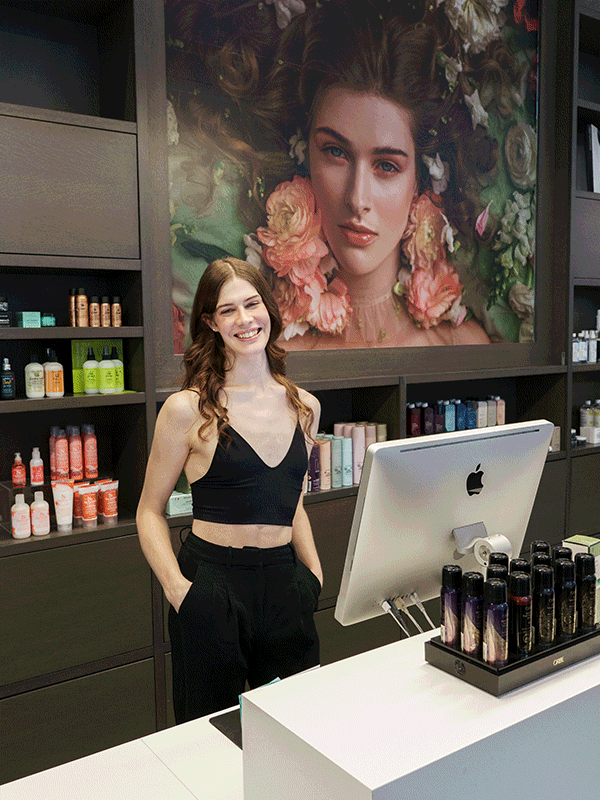 As Isabelle explored further, she was thrilled to discover that Blanche Macdonald Centre provided an inspiring standard of excellence- a world renowned educational environment for artists. 

"I remember the kindness from Admissions Director Lise Graham and felt that the most important message being shared with me was that it truly was my decision, and Lise would be there to answer any questions and to offer any support that I needed. She made the process much easier! After exploring the options, I eventually chose to take the Freelance Makeup program. This program aligned with the balance of my life at the time." 

And off to Vancouver she went…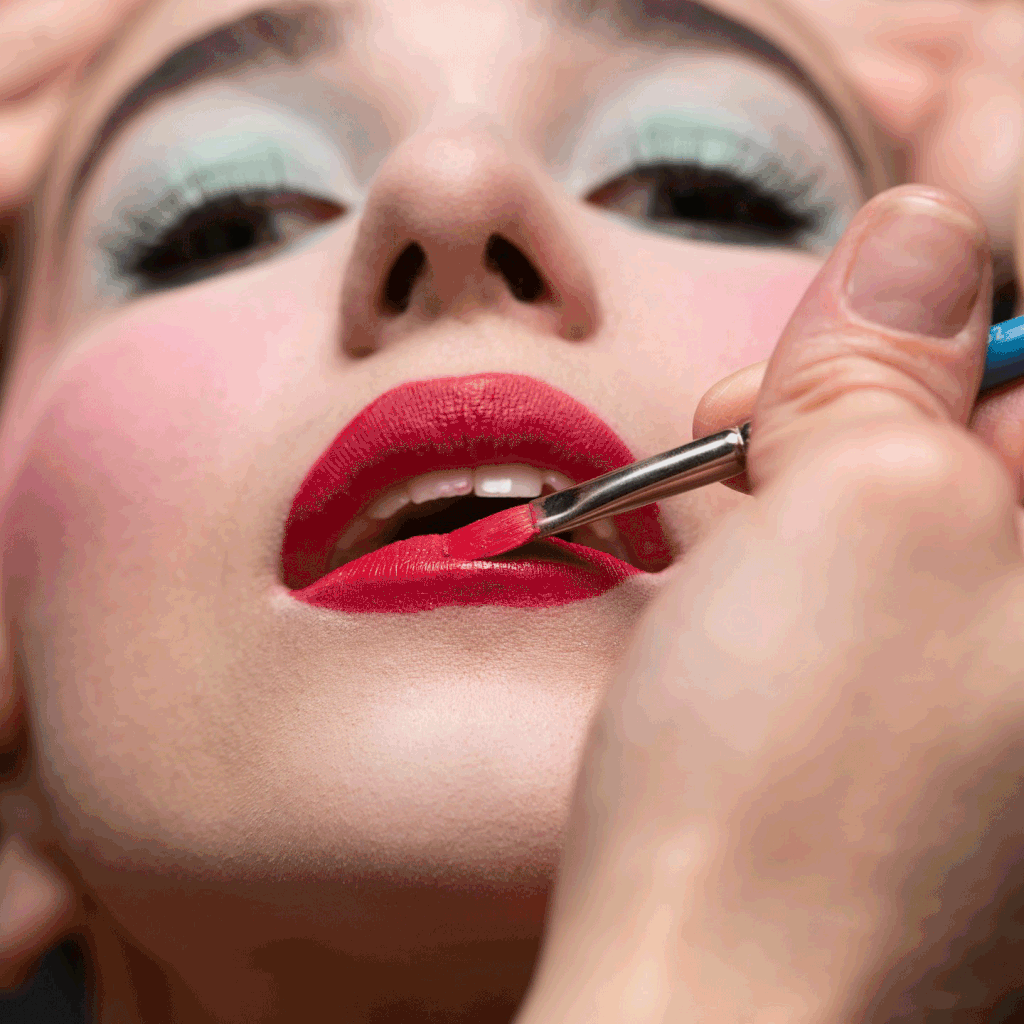 When she started the Freelance makeup program, Isabelle remembers feeling positively overwhelmed with the people she met. A class of fellow students from all over the world and Makeup superstar instructors Mimi Choi, Daemon Cadman, Marlayna Pincott, and Lesley Opheim – to name a few. A reassurance of what she had hoped it would be… 

"I remember that it did take a while to acclimate to a space where you are able to be open and vulnerable because that has not always been encouraged in other work environments I have known." 

As CurliQue became a professional home base for her, it also became a safe haven during her journey of self-discovery. As Isabelle continued to explore her own understanding of who she was as an artist and as a person, collaborations and friendships within the Vancouver Queer community inspired and encouraged her own identity to thrive. 
---

I feel so grateful to be part of a team that creates and protects a safe environment. Setting the tone of inclusion, visibility and support for a student base that literally comes from all over the world. When I graduated Blanche Macdonald I didn't want to leave. I ended up staying to become part of the CurliQue Beauty team! And while today I may be considered staff, I view Blancheworld as my open class room every day!

---
Keeping busy at CurliQue Beauty as the Q-Talent Leader, Isabelle's expertise also continues to strengthen with her freelance artistry work. Building collaborative relationships with fellow artists, photographers and designers, her impressive resume includes campaign work with Sappho New Paradigm, Design + Conquer and State of Underdress. Theatre work for the Vancouver Arts Club theatre presentation of Kinky Boots and the Vancouver International Burlesque Festival. Music videos with Amanda Sum, Robotaki and Juno award winning musician Chin Injeti!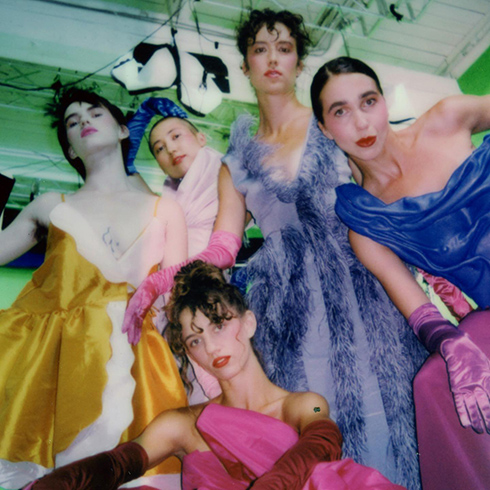 Drag makeup demonstrations for Blanche Global Makeup Students are always exciting as Isabelle is also part of Vancouver's fabulous Drag community. She was recently crowned "Queen of Hearts" by the local LGBTQ2S+ organization the Rhinestone Phoenix Charity Foundation. Swirling her creative magic into a sparkling stage persona, fashion model, makeup artist and community ambassador!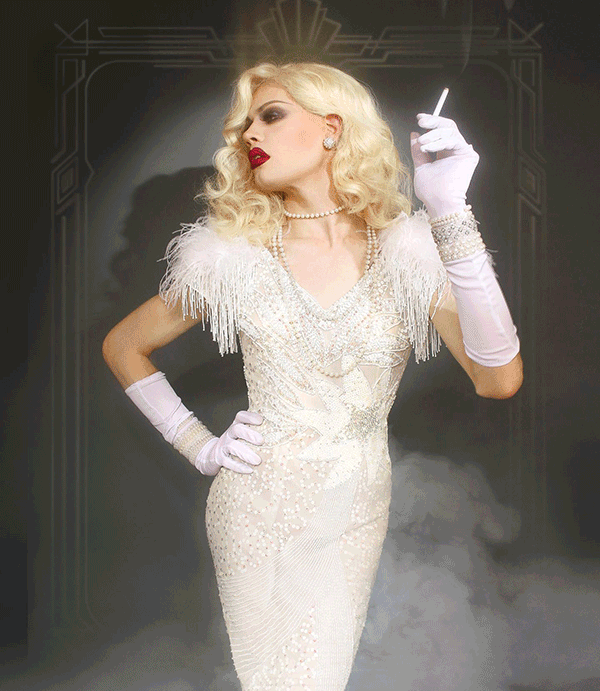 ---

I love to keep things fun by keeping things different. I'm always exploring new avenues to build skills and techniques. I don't take things to seriously and go with the flow. I have found the biggest blessings in creativity have been revealed through letting things come as they may…

---
Having just scratched the surface of her potential. The path of Isabelle's rich professional and personal journey continues to expand and evolve!

With her unwavering commitment to truth, kindness and determination, anything is possible!