Sara Rose possesses what seems like an infinite amount of talent at her disposal. As a multi-hyphenate Blanche Macdonald Freelance Makeup graduate, Sara currently holds the title of Lead Makeup Artist on top of Hairstylist at one of Vancouver's most Instagram-worthy hair havens, BRUSH Salon.
But Sara's journey from makeup school into the beauty industry started out during a time when social media wasn't really a definitive tool for a Makeup Artist. "Instagram and Twitter were not huge at that time so you had to do groundwork of promoting yourself," she recalls. Putting her innate people skills to use as a self-marketing tool was second nature for Sara. She admits to us with no slight hesitation that she "talks a lot" – an attribute that has landed her myriad of opportunities throughout her career.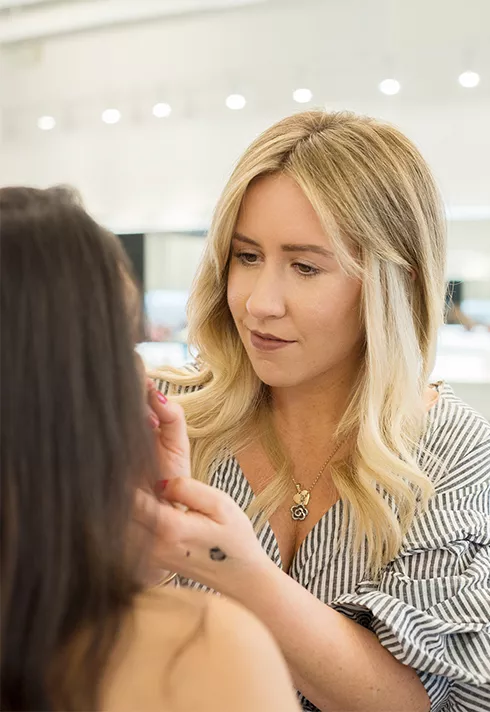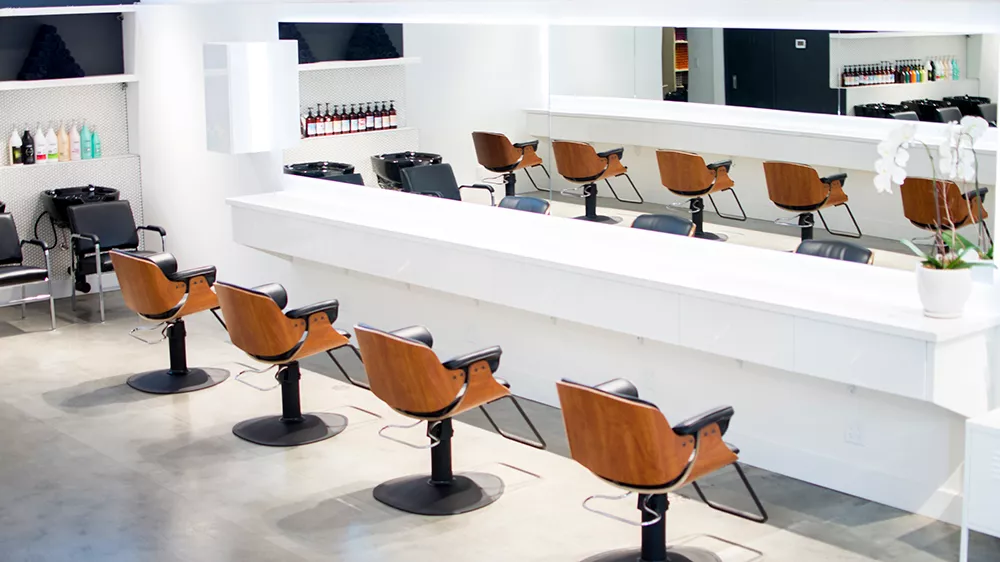 "I love to meet people. I get to surround myself with the most amazingly talented people because of that. I was a server for years and that's where I would meet potential clients. I printed out my business cards and would slip it in with people's receipts at the end of their dining experience. Or I would find ways to incorporate conversation into my work, and I would meet brides and producers because of it."
That hustler mentality paid off for Sara, leading to job opportunities that most Makeup Artists only dream of. Sara has worked on music video sets, backstage at New York Fashion Week, and has also attended Toronto International Film Festival to work on Canadian actor Jacob Tremblay.
---

I loved watching people transform into something they aren't typically everyday.

---
Sara's people skills may have led to amazing opportunities, but it was a lifelong appreciation for the arts, combined with a keen eye for observation, that inspired her to explore makeup as a way to help people realize their full beauty potential. Growing up on Vancouver Island, Sara's life was constantly inhabited with creativity and art.
"I grew up dancing and performing, I loved partaking in the arts. Being behind the scenes was an area that interested me. I loved watching people transform into something they aren't typically everyday. From there it expanded into being able to watch women and people transform into something that maybe they can't find in themselves. Or that they can't see in themselves just yet. That's what really pushed me into the beauty industry."
Sara's innate ability to bring out the best in someone's natural beauty is what makes her the perfect Makeup Artist to a clientele consisting of influencers, celebrities and one major supermodel (we're talking Victoria's Secret calibre).
"I'm definitely more drawn to an aesthetic that's natural but enhanced. I don't like people not feeling or looking like themselves, I want them to fully realize that they're beautiful but that the littlest bit of makeup can change your look."
As Sara explains her personal makeup aesthetic to us, she's taping in extensions for Fashion and Beauty Influencer Janice Joostema, a regular client of Sara's who manages a vastly popular Instagram account consisting of 1.5 Million followers.
"For Janice I really admired her aesthetic. She was on my goal list, so I emailed her and now we've been working together for two years. It's just about putting yourself out there and not being afraid of rejection which is the biggest thing. When you're scared a person can sense it. So just don't be afraid and put yourself out there. If they like you they like you, but if they don't just move on. Don't be afraid of rejection."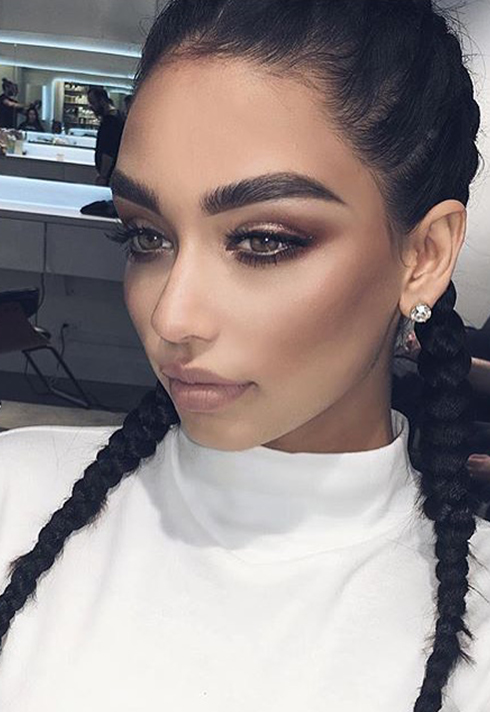 Considering all the incredible opportunities that have come Sara's way, it's clear as day that projecting kindness can get you a lot farther ahead in this industry than being cut-throat. "Don't ever burn bridges" is a statement Sara has always lived by, and what has come out of it are career milestones.
"I got to work with Supermodel Karlie Kloss this past year which was amazing. I got connected with her through her manager, who I knew from ballet and high school!" In a social media video posted soon after their glam session, the Supermodel was evidently elated over their time together, even dubbing Sara as "The Queen of Canada". Case in point according to Ms. Kloss, we may be in the presence of the beauty world's next new royal!
During Sara's time in Blanche Macdonald's Freelance Makeup program, she quickly took notice of the potential her career could have in the world of makeup.
---

The Career Department were always there to talk. They are always there to reassure you that you're doing things and to not worry and to keep going and not to stress.

---
"The energy that Blanche Macdonald brings is really amazing because the teachers are so diverse in terms of experience within the industry. I got to work with Lesley Opheim-Riou, and I was honored to have Jon Hennessey as my Fashion teacher. And Instructors Timothy Hung and Leah Elliston who I still keep in touch with to this day. They really broadened my spectrum and helped me realize I don't have to just work at a counter – I can do more. There's film, fashion and personal. There's so much to it. That was really incredible for me to see."
"My time at Blanche Macdonald really helped me in the sense that I knew the Faculty would always be there for me. Even when I was going through a lull, I would pop by and say hi and ask for advice and chat. The Career Department were always there to talk. They are always there to reassure you that you're doing things and to not worry and to keep going and not to stress. It's really cool to know you always have that support system if you need it."
Sara's current state of success has no signs of slowing down anytime soon.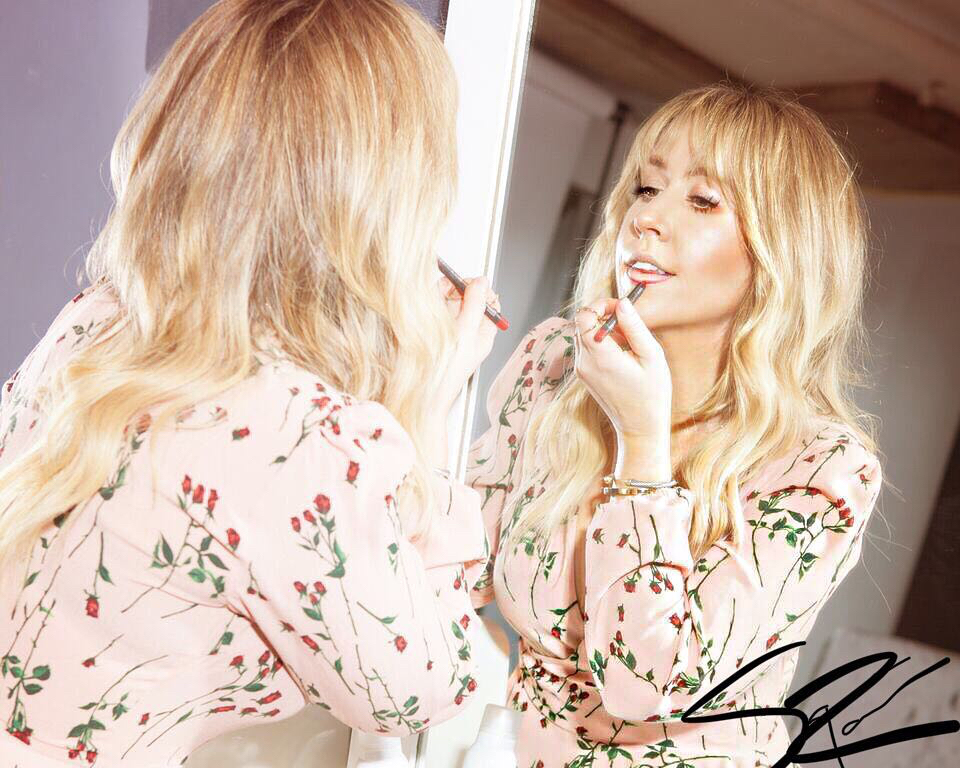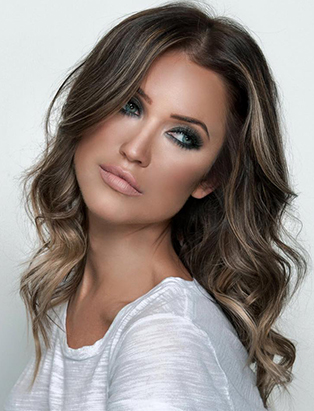 "My regular work week now is very unpredictable. I work between the salon and I've been doing a lot of commercials lately. Some days I'm working on brides. Some days I'm working on red carpet looks. It's just always versatile.
"My favourite part about being a Freelance Makeup Artist is the versatility. I'm never sick of it or waking up thinking why. I'm always excited to start my day. I think it's amazing. It's really cool to see the opportunities you can have in the makeup industry and especially in Vancouver. It's a little mini Hollywood right now."
For the next generation of Makeup Artists coming into the industry where social media has become a high authority, Sara advises that authenticity is crucial in helping one succeed.
"If you're looking to build a loyal/celebrity clientele or following it's important to be true to yourself and your clients. If you're not being true people will recognize that. If you're doing a makeup application and it isn't your style just inform your client and be honest. I think if you're true to yourself and your talent it will showcase and it will go places, and people will respect you for that."