It's 11:30 PM on a Friday night and I'm standing in front of the bathroom mirror wearing half a face of makeup. On the counter: an old receipt from Holt Renfrew with product names from NYX Cosmetics scribbled across the back, a spillage of tubes, kits and compacts from my own collection, and my iPhone, which is paused mid-frame in the final few minutes of a fabulous smoky eye makeup tuition video.
This is anything but your typical step-by-step. On my mobile screen, Makeup Expert and Blanche Macdonald grad Bailey Van Der Veen looks every bit otherworldly with her jet-black hair, ivory complexion and aquamarine eyes—but she has a larger-than-life personality that transcends the lens and an easy, unscripted approach to being in front of a camera. She'll interrupt a technical explanation to exclaim over the beauty of a palette's colors, textures and finishes: the way a swatch of eyeshadow darkly pigments the pale skin of her wrist or a swipe of illuminator shines iridescent over her knuckles in the studio lights; she'll laugh and pull faces for her audience while demonstrating the desired effect of a brush or blender. It makes her lessons seem less like chilly digitized master-classes and more like a warm, veritable presence—as if she were a terrifyingly talented friend who's come over to your apartment on her night off with the contents of her work station to show you the latest and give you a few pointers.
With more than 103,000 subscribers to her YouTube channel and 30,000 followers on Instagram, it's obvious that makeup amateurs and aficionados alike regularly seek her counsel on hot products and inventive how-tos. It should come to no one's surprise, then, that it-brand NYX Cosmetics snapped her up to be their Regional Trainer in 2015, the year after she graduated from Blanche Macdonald's Global Makeup Artistry Program and dominated the vlog-based NYX FACE Awards—and that she keeps on creating despite her busy up-and-up career, regularly surprising and delighting her international fan-base on the internet.
Through a series of phone calls and emails, I spoke with Bailey—a small-town Manitoba native currently living in Toronto—about her path to becoming social media's makeup maven and the daily thrills of representing one of the coolest names in contemporary cosmetics. Like it or love it: Here's Blanche Macdonald's #flashchat with this artist extraordinaire.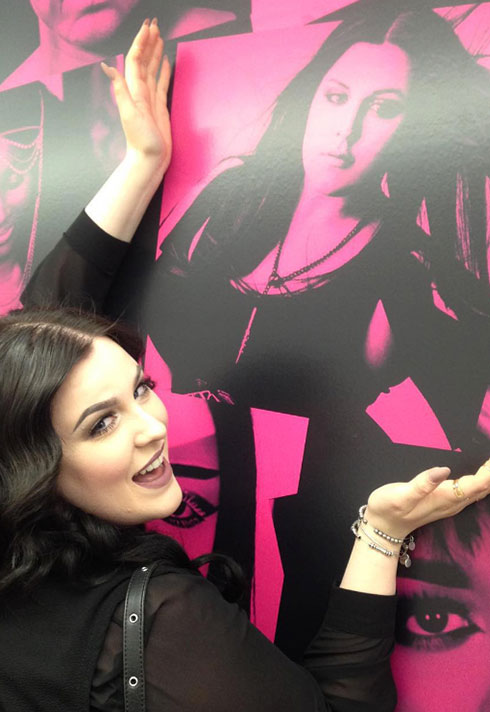 Before becoming a star makeup artist and YouTube sensation, you received a certificate in health care and a degree in art history and classical studies. With such a diverse education, what drew you to makeup artistry?
I knew I would have a career within the makeup world from an early age – but I come from Carman, a very sheltered town in southern Manitoba, and being a makeup artist [there] is very taboo and unheard of. I had no resources for information about makeup schools, but at age 16 I recall Googling Blanche Macdonald and requesting an info packet.
The community I was raised in focused on agriculture, education, and health care, so I was automatically prompted to fit this mold. I became passionate about nursing…when every afternoon during my senior year I studied at Red River College, [which] offered an integrated Health Care Aide program in replacement of grade 12 credits. I think I'm the only person I know of who has graduated from college before graduating from high school! I continued my studies at the University of Manitoba. As the years went by, my passion depleted and I found myself taking art classes, architecture courses and various art history classes [instead]… completing an entire Bachelors degree with a major in art history and a minor in classical studies.
But—that was not my passion. I got involved with the drag community of Winnipeg and was always testing my creativity while heading out on the weekends. Once again, I Googled Blanche Macdonald and moved myself to Vancouver four months after graduating [from university].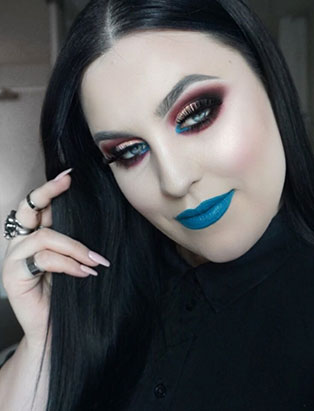 Do you find that your previous studies inform or inspire your work as a makeup artist?
My unique education really has separated me from the rest. On one hand, I have my art history background, which is amazing for conceptualizing and understanding the theory of makeup artistry. On the other, I have my medical background: From working in hospitals I have seen it all firsthand, so when doing Special FX and prosthetics I have a hand up when it comes to making something [look] believable. I'm always asked what I'd do if I could go back in time and go to Blanche Macdonald straight out of high school, and I always say no. My education has made me who I am, and has made me a better artist. Plus, who gets to say they have three diplomas on their wall? (Mom, Dad, you're welcome!)
When you decided to go into makeup artistry, what made you choose to study at Blanche Macdonald? What was your experience in the Global Makeup Artistry program like?
I chose Blanche Macdonald because I knew the curriculum was what I needed to learn. I already knew how to put on lipstick, but I needed to know techniques and theory from the best instructors. I went into it thinking I was going to work in film, but as my course went on I became attracted to other areas of the [industry].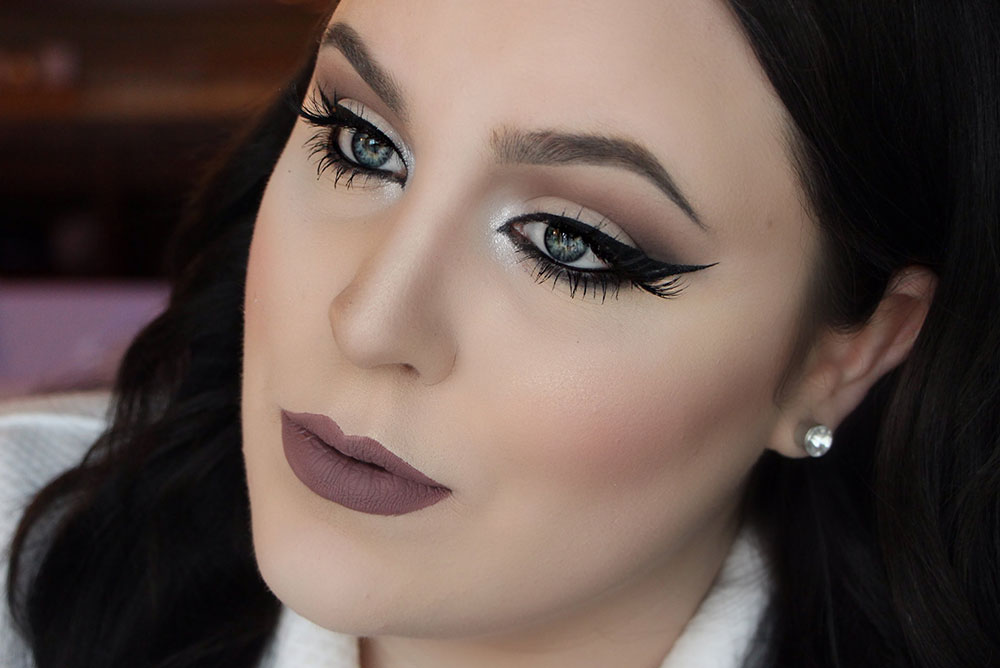 Attending the Global Makeup Artistry program was amazing. I always say it's what you make it. If you sit at the front of the class and ask questions, you'll get more out of it. I knew I needed to be successful so I put everything I had into it. This was my opportunity to ask as many questions and gain as much information from the experienced artists instructing at Blanche Macdonald as possible.
I want to thank all of my amazing instructors: Jenna, Holland, Leslie, Cori, and Jen Folk, as well and Heather and Jen from the amazing Career Department. It's crazy to think that just over two years ago I was living in Manitoba, wearing Snow White scrubs and working as a health care aid.
You've amassed a huge following of fans on YouTube and Instagram. Tell us about you path to social media stardom. How did all this start for you? How has your work changed or evolved since you first started posting makeup videos, tutorials, and looks using your favourite products?
I began posting on YouTube right before I started my program at Blanche Macdonald. I taught myself how to light a set, film, edit, photograph, market and promote. After I started at Blanche Macdonald, I unboxed my makeup kits [on camera] and discussed attending makeup school, which drew a lot of traffic to my channel.
Ultimately, I started by simply sharing my makeup tips and tricks as well as my makeup tutorials and get-ready-with-me's. My channel has remained the same as far as content goes – I produce lip swatch videos and makeup tutorials for the most part, with the occasional vlog, but every day I am teaching myself more and more about lighting and editing to produce higher quality videos. I do it all on my own, and it's like having a second full time job!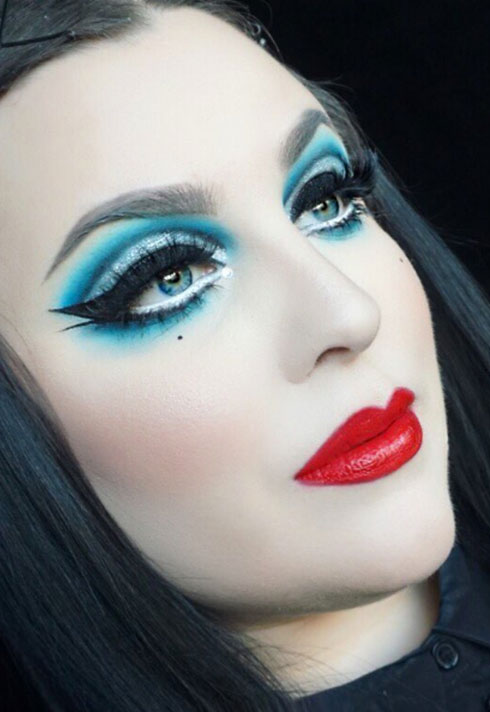 Let's talk NYX Cosmetics. What led you to become a Regional Trainer? What's your favourite part about being on the job?
Three words: NYX FACE Awards. In April 2014, five months after I began makeup school at Blanche Macdonald, I entered the FACE Awards by making one image post on Instagram at random—the night before the submissions closed—of a sugar skull tutorial I posted last Halloween. It picked up a lot of traction and I made it to the Top 30!
A quick run-down of the FACE Awards: Competitors make a series of video submissions that are voted through multiple elimination rounds. The Top 6 are flown to L.A. to attend various beauty blogger events. One is ultimately crowned Beauty Vlogger of the Year and given a prize of $50,000.
When I entered, I had maybe 5,000 followers [on YouTube] and was up against big channels with more than 300,000 subscribers. With the help of Blanche Macdonald, I was voted through each round—each with its own theme, like "Pop Star," "70's," and "Broadway"—to the Top 6! I was flown to L.A. for two weeks to work with Disney's MAKER Studios to create my final piece with a film crew and editors. I attended Beauty Con, parties at the W Hotel and Roosevelt Hotel, went to the Teen Choice Awards, and spent time at NYX Headquarters being educated about new products. It was amazing. I met so many brands and built working relationships with them. The NYX FACE Awards is essentially the fast track to becoming a YouTube star. I ended up winning the Technique Award that year – and my life changed.
The next year, I worked with NYX on videos and events at London Drugs, and when the company was acquired by L'Oreal I was relocated to Toronto to be a part of the management team opening our new free-standing stores. I managed our flagship store on Queen West until I became the Educational Manager and Brand Ambassador for NYX Professional Makeup Canada.
This is my dream job. NYX has a very special relationship with vloggers and they give back to the community. I'm so happy to be in the position where I can still own my YouTube channel and Instagram but enter our free-standing stores and other retailers such as London Drugs, Shoppers Drug Mart, and Rexall to train and inspire other artists using our professional line of cruelty-free cosmetics. No other brand has offered me such freedom and welcomed me with open arms. I live and breathe NYX Professional Makeup and couldn't ask for a better career.
Take us along through a day in your makeup career! What does a typical workday look like for you?
My days vary! Today, I'm in Montreal presenting the new 2017 pannier to the head of one of our retailers; tomorrow, I may be filming a Beauty Learning Video for SDM; the next, I may be flying to Vancouver to do a meet-and-greet, or I may be traveling to one of our three free-standing store locations to train with our newest and most innovative releases (have I mentioned we have 2,000 SKUs?). I also create content for NYX Professional Makeup, such as announcing our #fromehtola contest; host events at our flagship store; and aid with the openings of all of our locations. We're gearing up to open a store in Ottawa in August.
As a Regional Trainer, you're no stranger to mentoring and teaching. What sort of advice would you give to aspiring makeup artists – those who dream of being YouTube stars, Insta-famous, or reps for their favourite brands?
Right now in the world of makeup artists, everything is so social media heavy. Be present on social media! #Hashtag #everything. That's how you'll be noticed by brands and other artists. We're in a digital revolution where anyone can be anything they want, so put your best work out there! When you hashtag a brand, they will see your photo and may even repost it or add you to their media lists. I've been contacted numerous times by various reality TV reps and other folk because of my presence on social media. You don't need to work for a year cleaning brushes before you get a big break. Your online presence is now your portfolio, so make it count!
I never in a million years thought I'd be on media lists for Make Up For Ever, Too Faced, Yves Saint-Laurent, Lancome, NYX, Murad, Bioderma, Soap & Glory, Urban Decay; Proctor & Gamble's Covergirl, Herbal Essences, Olay, and Pantene; and many, many more. Now I have the luxury of testing and reviewing the newest products prior to hitting market! And hey—all these goodies aren't bad for the old makeup kit. ????
What's next for you?
I'm going to continue building the NYX Professional Makeup brand within Canada, working to produce content for both my YouTube channel as well as Instagram, and hopefully adopt three more cats by 2017.