A mantelpiece full of Awards for Top Bridal Makeup Artist Jayna Marie hasn't changed the Blanche Macdonald graduate-turned-instructor's approach to her work in the slightest. It's still always all about the bride.
"Working with a bride on her wedding day is a lot of pressure and I don't take it lightly," insists Jayna. "It's her very own red carpet moment and I'm honoured to be a part of it all. I've had some clients rearrange the timings or even the dates of their weddings to book me. I've been fortunate enough to have been flown to do weddings in Mexico, Thailand and the Dominican Republic. Women take their bridal hair and makeup seriously. They might gamble with their florist or food, but not with how they look."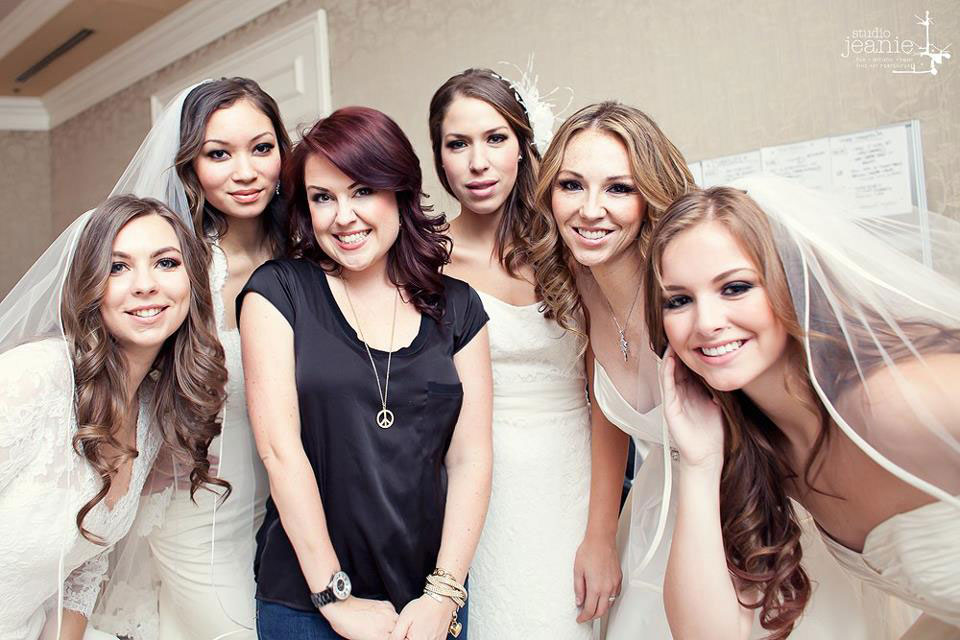 Jayna now works with almost 200 brides a year as one of BC's best Bridal Makeup Artists. She's been nationally recognized by Weddingbells Magazine as one of Canada's top 12 bridal hairstylists, she's received the Bride's Choice Award by WeddingWire.com four years in a row and she's been named as one of the best in her field by Wedluxe, Aislewalk and the BC Wedding Awards.
Jayna's success wasn't part of some long-term master plan. Growing up in Kelowna she had no idea a career as a full-time Makeup Artist was even a possibility, even though her passion for transformation started at a young age.
"I remember in Grade 5 my parents got a call from the school. Apparently my principle thought putting blue dollar store eye shadow on everyone was inappropriate behaviour. I remember watching makeovers on Oprah and they recommended putting bronzer below your jaw line to hide a double chin. I had chubby cheeks, so I made a beeline to my Mom's bathroom and snuck into her makeup bag to try it out on myself. Then, when I was 13 my Mom took me to a counter and I learnt how to do makeup properly. After that, I was the girl who did all my friends makeup for dances or events. I usually went looking the worst, because I'd spend so much time getting everyone else ready. It was all just fun. I had no idea it was a respectable career option."
---

Coming to Blanche Macdonald was everything I hoped it would be and more!

---
Jayna's original plan was to be a teacher. She was preparing for the classroom at the University in Kelowna, but Makeup kept getting in the way.
"I was getting totally distracted," she laughs. "I was always giving makeovers to friends. One day I searched for makeup artistry on line and Blanche Macdonald came up. It completely blew my mind! So I came to Vancouver too see the school for myself.
"I realised I had to move to Vancouver so I sold everything I owned, including my grandmother's home which I had just purchased. It was a huge sacrifice, but I knew I had to do it. When I finally came to Blanche, I had so much fire in my gut because I'd given up so much to get there. I was ready to hustle."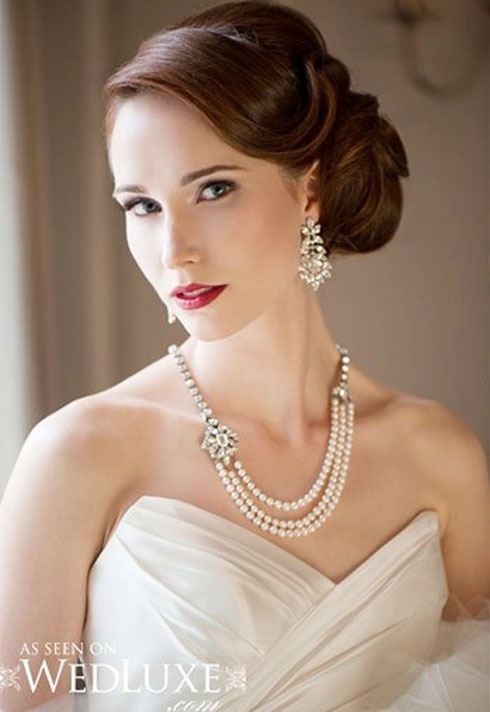 Jayna arrived at Canada's #1 Makeup School thinking that she'd still be a teacher who'd supplement her income doing Bridal Makeup in the summer. That plan soon changed.
"Coming to Blanche Macdonald was everything I hoped it would be and more! Every module and every teacher gave me new ideas and new inspiration. I appreciated how they prepared their students for the business of being a makeup artist. A month hasn't gone by where I haven't used or thought back to something I heard in class. When I came to Blanche Macdonald I understood how a finished makeup should look and where everything needed to go, but I didn't know what all the individual tools and products were for and how to use them appropriately. I suddenly felt like I had all this extra ammunition and all these extra tricks up my sleeve."
---

I make sure that when we're done she feels gorgeous and we've had fun.

---
Jayna also knew that the benefits of a Blanche Macdonald education could go far beyond what she learnt in class.
"I knew that connecting with teachers was going to be where it was at. I wanted to graduate with a ton of connections and a full portfolio. I connected with Heather Sosa and the Career Directors. And every teacher I had, I tried to let them know how passionate I was. I wanted the extra critique. I connected with commercial photographers to build my portfolio. I was booking weddings, doing anything to get practice and experience. There was a lot going on."
Jayna's Makeup Fundamentals Instructor, Lesley Opheim, told her that if a Makeup Artist became good enough at Bridal Makeup, they'd be working all year round. Jayna didn't believe her. Until the numbers proved that Lesley was right.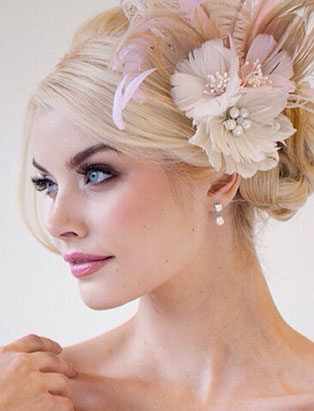 "I did some retail. I worked at Estée Lauder, Benefit Cosmetics, Lancôme and Bobbi Brown. At some point I realised that lines were asking me to do demos and I could rarely make it because I had bridal clients. I was just too busy. The year I was at Makeup School I did 15 weddings. The year I graduated I did 36. The year after that it was over 80. Now I do close to 200 a year. Every day I eat, sleep and breathe weddings."
Jayna's award-winning artistry speaks for itself. But she insists that it's her communication skills that keep creating new clients.
"The bride needs to be comfortable to be able to tell her artist how she feels about the way she looks. She should be able to tell me if she doesn't like something. We should be a team creating something that she loves. What I think will work is not always the be all and end all. It's not their job to make me feel good about what I've done. It's my job to make them feel good about how they look.
"I know what's important and what isn't. And I feel personally responsible for my bride having fun. I try to make sure that when we're done she feels gorgeous and we've had fun. I want brides to love, love, love how they look! So I wait until I get that honest reaction where I know they love what I've done. You're not a professional until you can make the pickiest people happy. People sometimes say, I don't want to work with brides – they're so picky. Why shouldn't they be?
"Mothers of the bride are my all-time favourite. They tend to put themselves on the back burner and say, don't worry about me. I like to joke, 'Sit down. Shut up. Let me make you look hot.' A bride on her wedding day isn't looking at herself. When she sees her Mom looking and feeling beautiful, she knows that it's a special occasion."
Jayna's now sharing her wisdom as an instructor at Blanche Macdonald (when her hectic schedule permits it), teaching résumé and self-promotion, and of course, Bridal Makeup.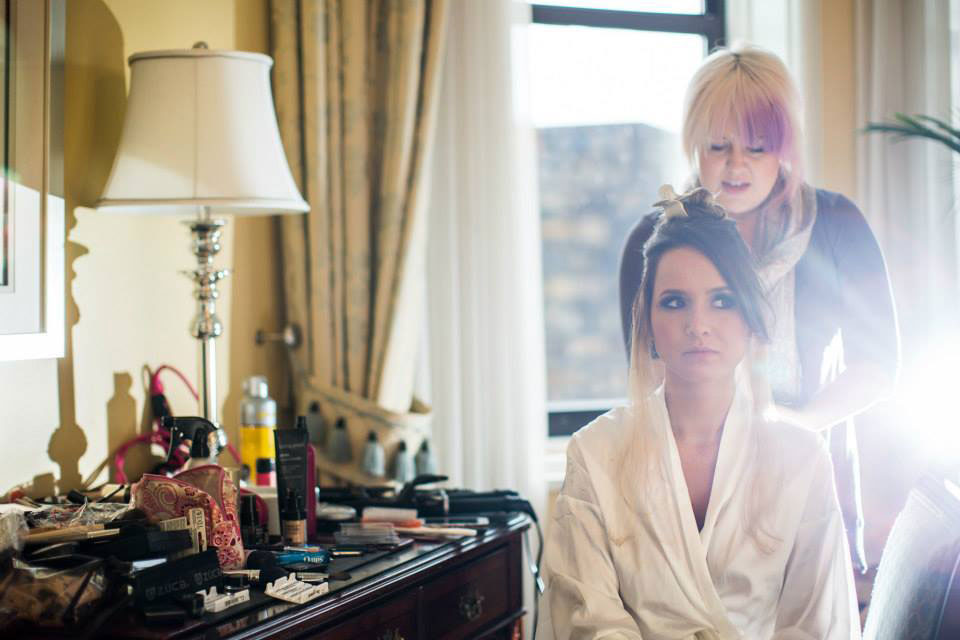 "Makeup and teaching, the two things I love, have come together! If students think they don't want to work on brides I try to change their minds. There's so much opportunity. Everyone has friends and family who are getting married. If you can communicate with clients, it's not scary at all. As long as you listen to your client, what is there to be scared of? We're putting on makeup, not giving them a tattoo. There's nothing that can't be changed."
The support from the Makeup School where her creative adventure begun goes beyond the classroom.
"Blanche Macdonald recommended me as a keynote speaker for The Spa Show, which was such an honour. After that, I was invited to be a keynote speaker in Toronto, Montreal and Vancouver next year! I couldn't believe that even after having graduated so long ago, the School still knew exactly what my strengths and passions were. When you work hard at Blanche Macdonald and let the faculty know what you're passionate about, they'll do their best to feed into that. Even now, I'll contact the Career Directors looking to hire assistants and they'll know exactly who is interested in doing bridal and they'll pass those names on to me.
"With assistants, the things I look for are a good personality, reliability and an excitement about learning. I can teach someone how to do a smoky eye, but I can't teach common sense. I'm all about pulling together a team who help each other out and love what they do. We have extremely early start times most weekends and our clients are counting on us so calling in sick or sleeping in really aren't options."
---

Working with brides is incredibly rewarding.

---
As an artist and a teacher Jayna can do it all. She's proved that a passion for the job and a great attitude can take a Makeup Artist a long way. Inspiration comes as standard.
"You can have goals, but I don't think any of us have a cool enough imagination to think of all the things that can happen in our lives. I've specialized in bridal work, but I've done many beauty and fashion editorials in wedding magazines too. Whatever it is you want to do, there's something for everyone within the umbrella of makeup. I had no idea I'd be flown around the world or that I would work with Lady Gaga, but the universe has a beautiful way of surprising us when we're doing what we were meant for."
Jayna has mastered the art of Bridal Makeup. Blanche Macdonald students know it. And best of all, hundreds of brides and their families know it.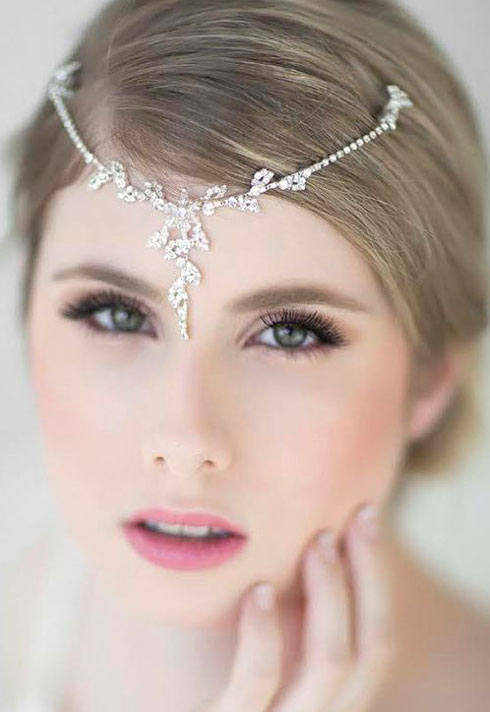 "Working with brides is incredibly rewarding. I have over 200 bosses every year, and I can't think of many other jobs where, on your way out the door, you get a hug and a tearful 'Thank you' from your boss. It's my job to keep my clients as happy as I can and to stay knowledgeable in regards to the current trends and styles. My work is my life. I'm constantly answering phone calls, promoting my business, searching for assistants, doing photo shoots, networking with wedding planners or magazines. Even on vacation I'll have my laptop with me so that my brides aren't more than an email away. There's a lot of sacrifice involved, which is why you have to love what you do!
"To do this job you need patience, confidence and humility. Brides change their mind like the wind and can be very selective of every single detail. It's your confidence that helps them to trust you and what you are doing. Humility is important because you can never be so sure of yourself that it makes a client feel they can't communicate their concerns.
"I can create the most beautiful makeup, but the bride needs to be smiling for it to look amazing. Let's create a loving atmosphere so that you have wonderful memories!"