Makeup is different for everyone. For some, it's designated to special occasions; for others, it's an essential daily routine. For Blanche Macdonald Freelance graduate AJ Woodworth, it's a sacred ritual, deserving of respect in an appropriate space and environment. Upon graduating from Canada's #1 Makeup School, that's exactly what she set out to create. AJ's dreams of a private and comfortable makeup studio have come to fruition in The Glamoury – Yaletown's newest luxury styling salon.
"Before I did anything in makeup, I was a musician and there were always TV segments, performances or rehearsals that I had to be done up for, usually super early in the morning. I do not go out without my makeup on so the idea of going out to a store to get my makeup done, if they were even open that early, was horrifying. I always wanted something that was really private and that gave the clients an experience, which didn't exist. So that's when this idea started to take hold in me."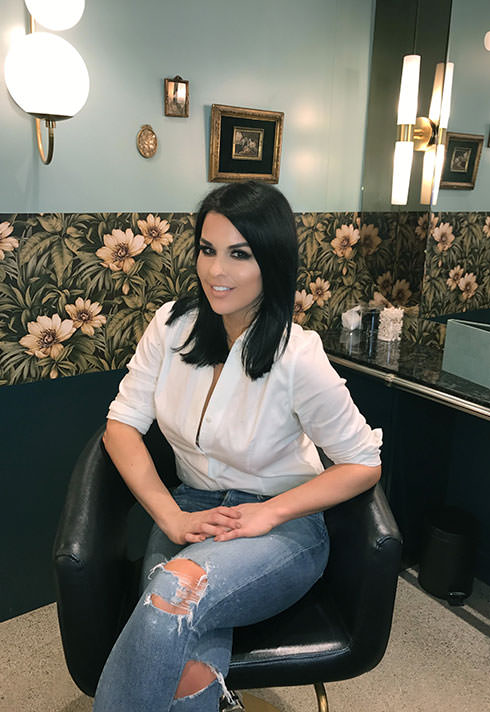 With the idea firmly planted, AJ took the plunge and began searching for the perfect location to create her makeup heaven.
"Yaletown was a natural place to be for a Vancouver Makeup Studio. I was putting my business plan together and I contacted a leasing agent. I told him what I wanted and he basically told me it would be impossible! Weirdly enough, he called me a few weeks later and was like 'I found your space!'"
Armed with a business plan and now a place to set it all up, it was time for AJ to decide exactly what aesthetic and feel she wanted her dream studio to take on.
"I can't take credit for the beauty in here! The one thing I can take credit for is the fact that I knew I wanted something different, something that would make a statement and feel luxurious when you were in it. I knew I wanted lights around the mirrors, lots of privacy – hence the partitions – and an old Hollywood vibe but without the sparkly chandeliers. So I started working with the team at Ste Marie [design studio] and they presented me with this colour palette of reds, eggplant, brass and wallpaper and I just fell in love. They basically took everything I wanted, combined it all and bumped it up 1 million percent! We also worked with Glasfurd & Walker [branding and identity design studio] who did all of our branding and signage."
---

I always wanted something that was really private and that gave the clients an experience, which didn't exist. So that's when this idea started to take hold in me.

---
Now came time to decide exactly how to shape the perfect experience AJ had dreamed up so long ago. Needing no honing or clarification, AJ knew exactly what variables needed controlling in order to give each client the salon experience of their dreams.
"When people come in, they're greeted with a client card and given a robe. They can tell us if they'd like to talk or keep it quiet, if they want photos or not, and what exact services they're looking for. It's really the best way for them to tell us what they want and for us to deliver it with the least amount of pressure. If they're having a bad day and they want to come in and relax, they can. If they're here to catch up on girl talk, we can do that too. I want people to feel like they can get whatever they're coming for.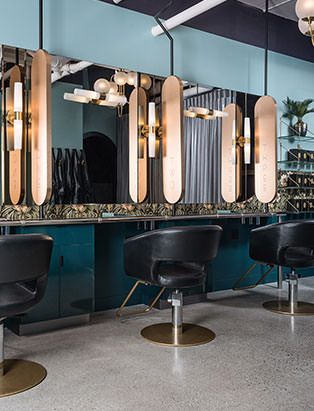 "After the card, they get our look book which has our 8 looks and 7 hairstyles to choose from. There are also other options and add-ons they can choose from, like teeth whitening. Basically we'll do everything a client needs to get them ready for wherever they're going or whatever they're doing. This is also the reason we have little pockets of merchandise around the store like body glow, jewelry and a bit of nail polish. We want you leaving completely styled!"
Having each team member's kit stocked with AJ's personal favourites, as well as industry and cult beauty picks like NARS, Anastasia and MAC, is the perfect way to make sure there's consistency and unification between each look or visit, no matter which artist's chair you sit in.
And if that's not impressive enough, there's also the branded line of cosmetics The Glamoury carries.
"I wanted clients to be able to take products with them for touch ups but it was hard to get some lines in here. So I started working on our own line with a company in Toronto to supply some lip colours for us. It's made in Canada, paraben free and not tested on animals."
In assembling a team to complete her space, AJ knew that any artists she hired would have to understand the Glamoury's culture and respect the sanctity of makeup as much as she did. The task seemed daunting, but luckily AJ knew exactly where to look. With such specific needs, it's no wonder that half of AJ's team are also graduates of Canada's #1 Makeup Program.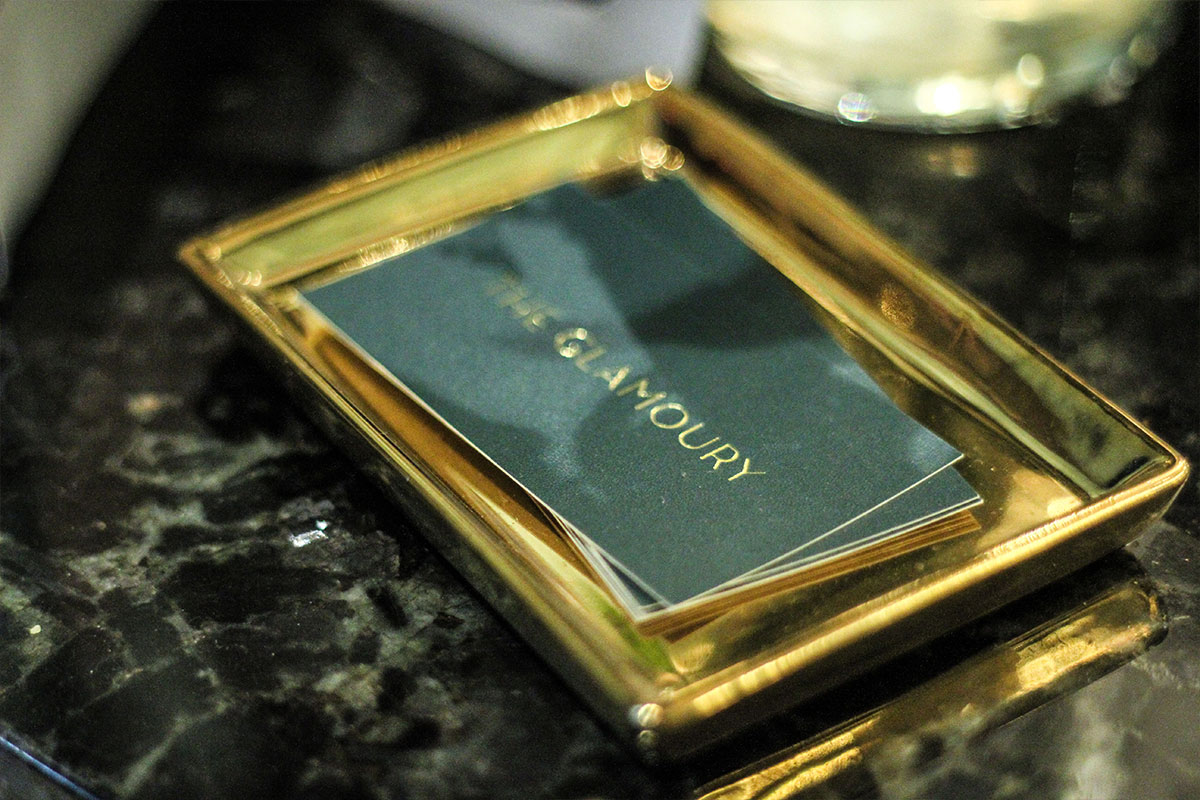 "It happened pretty organically but Blanche Macdonald has been just so supportive in this area too. I go off of personality and my gut mostly, skill too but personality here is just so important. For example, when I first met Claudia I thought she was the sweetest person I'd ever met and her work was incredible. Then came Martha Camara and Ksenia Ogolikhina and of course, they're all from Blanche!"
---

We'll do everything a client needs to get them ready for wherever they're going or whatever they're doing.

---
Before AJ could capitalize on her brilliant idea of a private makeup studio, she had to get the training she needed. When the day came to enroll in a Freelance Makeup program, she knew exactly where to go.
"My sister went to Blanche Macdonald for Esthetics and she knew Heather [Sosa, Makeup Career Director] really well from working with her at Holt Renfrew. I always knew Blanche was the only place I would ever go. I loved my time there and my teachers were amazing! You learn so much about everything, from sanitizing stations to interacting with clients and working with other artists, as well as the technical aspects of makeup. I wouldn't have been able to do what I've done if I hadn't gone to Blanche.
"I went back to Jen [Rothfelder] and Heather when I first opened and asked questions about everything from stocking to kits to the interview process. I go to them for absolutely everything, partly because they have so much to say and partly because they're so awesome!"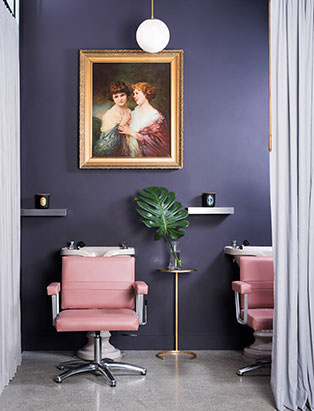 Since their May 2016 opening, AJ has not only created this refreshingly unique space but has also launched a mobile version of The Glamoury for shoots and location services, pinned down collaborations with a number of events and other businesses, and is preparing for the launch of their educational classes starting in the spring. The Glamoury has met so much success in its first few months of business that it's already got AJ dreaming about the future.
"We're the official beauty sponsor for the Love Her event, we're doing a fashion show at the Pacific Rim and we're going to be in Hush's Wedding Show at Terminal City! I want to grow this store and make sure it would be good to stand on its own first, obviously, but I'd love to open another location in Toronto. I'd probably never sleep again but I'd love it!"