Makeup
Tinseltown has fallen in love with Vancouver (The Vancouver Sun)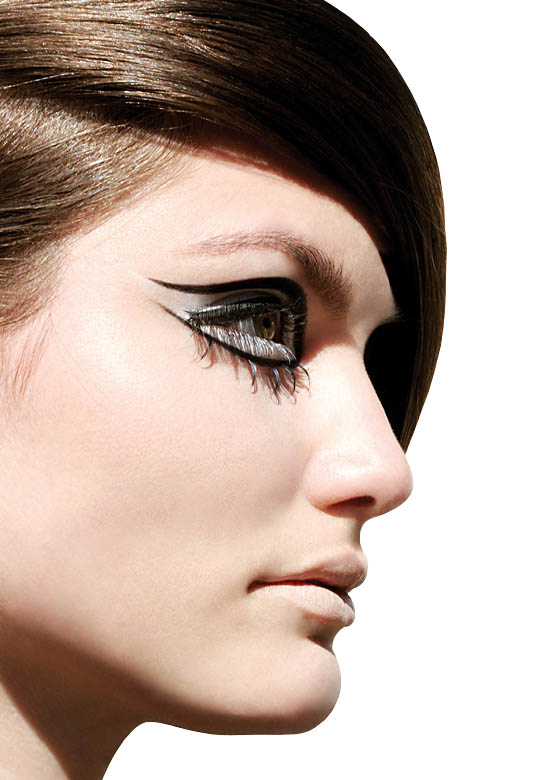 Whether it's Hollywood North or the endless number of international productions shooting in the city, more than 200 motion picture projects were shot here this past year generating in excess of a billion dollars in production spending. Major movies and television shot in BC in recent years include: Fantastic Four 2, X-Men 3, The Butterfly Effect, Deck the Halls, Things We Lost in the Fire, Battlestar Galactica, Smallville, Stargate SG-1 and Stargate Atlantis, The L Word to name just a few (BC Film Commission).

Blanche Macdonald Makeup School graduates are a vital part of the film community on a local, national and international level. Compiling credit after credit, our graduates are establishing their reputations on feature film sets, television series, movies of the week, commercials, independent productions, live theatre, cosmetic companies and the burgeoning fashion industry.

Vancouver has not only become a centre for film and television production but is evolving into a major destination for quality education. As the largest makeup school in Canada, The Blanche Macdonald Centre is regarded as a premium institution for professional makeup training.

Whether it's collaborating on a makeup "croquis" for a design collection, applying a bridal makeup for a wedding party or interpreting a makeup for a character from a film script, the Makeup Program at the Blanche Macdonald Centre challenges you to be expressive, experimental and creative. With a strong emphasis on practical training and instructional demos, students gain confidence and expertise by working on a diversity of faces and creating a variety of looks. Our comprehensive curriculum has been developed and updated by our award-winning Makeup Director, Todd McIntosh. This program is progressive and industry responsive.

Awards seem to be a recurring theme at the Blanche Macdonald Centre. With an Emmy award-winning Makeup Director and several Emmy and Gemini nominated instructors and graduates, the college has established an impressive reputation.

The Blanche Macdonald Centre has been established since 1960. Given that the Makeup program is continuously updated and upgraded, the College is adamant about ensuring that our training remains progressive and industry responsive. Spanning ten comprehensive training levels from fundamentals to special makeup effects, the program goes beyond the basic tools and techniques required when working in this dynamic medium. Our interactive classroom experience and educational approach have a reality-based context. By challenging students to continually work on a rotating range of faces, integrating professional photo sessions, teaching students how to design a complementary makeup "croquis" for a design collection or "break-down" a script for a character study, students develop much needed adaptability and versatility.

Students are also given extensive opportunity to apply their developing skills outside of the classroom. Our Career Coordinator provides students with ample freelance opportunities in student films, community television stations, theatre productions, dance companies, fashion shows and cosmetic lines. It's about honing your craft, developing your portfolio, expanding your creativity and refining your business acumen so that you have the know-how and confidence to promote yourself.

Makeup requires collaboration. Whether it's working with other crew members on a film set, a fashion stylist, a hairdresser, a fashion show producer, a model or an actor, the Blanche Macdonald Program is designed to help students foster effective communication and professional etiquette. Given that the college attracts international students from around the world, the sharing of customs and cultures further enriches their educational experience. Our Makeup graduates are earning a reputation for excellence across Canada and beyond our borders.


Blanche Macdonald Centre Makeup Instructor
PROFILE: Jonathan Hennessey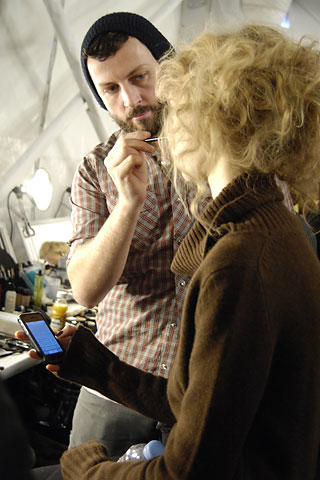 "I came to the Blanche Macdonald Centre as a 19 year old with no artistic background, just an idea that I really wanted to be a makeup artist," says in-demand freelance makeup artist Jonathan Hennessey.

And since graduating from the Blanche Macdonald Centre, Jon has worked in a dozen countries, on countless runway shows and his editorial work has appeared in numerous publications around the world.
At the Academy Awards, Golden Globes, MTV, VH1 and the Cannes Film Festival, Jon's makeup artistry was chosen for their red carpet glam.
From Pucci and Feretti in Milan, Alexander McQueen and Ungaro in Paris to Zac Posen and Carolina Herrera in New York, his backstage credits are a who's who of the fashion industry. Vogue Homme, Instyle, Elvlve and W magazines have all featured his fashion and beauty work.
Formerly a MAC trainer and senior artist with the MAC Pro Team, Jon joined the Blanche Macdonald Centre faculty as a makeup instructor of fashion and photography.
"The fact that I can come back to Blanche Macdonald and share my knowledge and experience with aspiring artists is a pleasure to me."