Makeup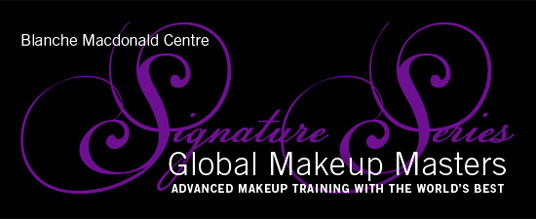 This event is a closed event. We have reserved all the seats exclusively for our Blanche Macdonald Makeup students as a GIFT! The Blanche Macdonald Centre is thrilled and delighted to bring such a makeup luminary as Sharon Gault to Blanche Macdonald to provide this unique opportunity and advanced education to our Makeup Students for FREE! This is our gift to you!
Sharon Gault will be speaking at the Canadian Makeup Show in Vancouver this weekend but it is only at the Blanche Macdonald Centre where she will demonstrate her makeup talents and skills to our makeup school students with looks from the latest runway collections and her recent Lady GaGa music video.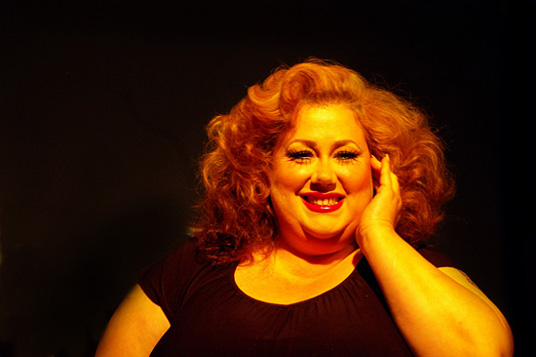 Internationally known for her groundbreaking work in the cosmetics industry, Sharon Gault has created iconic looks for some of the biggest names in show business and fashion and in the process defined emerging trends for two decades in modern pop culture.
Already a veteran of the Hollywood fashion scene, it was not until she toured with Madonna on the "Blonde Ambition" tour and was featured in the candid feature documentary "In Bed with Madonna" that Sharon came to the attention of the world. To this day, many people know her simply as "Mama Makeup", a nickname given to her by the dancers on the tour.
Her work is constantly in demand by Hollywood celebrities who need to look their best for red carpet award shows, interviews, and photo shoots. Her a client roster includes Charlize Theron, Renee Zellwegger, Cameron Diaz, Madonna, Kate Bosworth, Gwen Stefani, Demi Moore, Cindy Crawford, Britney Spears, Hilary Swank, Jennifer Garner, Drea De Matteo, Hilary Duff, Amber Tamblyn, Rachael Griffith, Robert Downey Jr, Sarah Michelle Gellar, Johnny Depp, Enrique Iglesias, Thora Birch, and many more.
For pop stars like Lady GaGa, Keri Hilson and Solange, Sharon works with their directors on set of their music videos to bring the visuals for their songs to life. Sharon has also collaborated with some of the world's most acclaimed photographers including David La Chapelle, Ellen Von Unwerth, Isabel Snyder, Matthew Rolston, Tony Duran, Richard Mclaren, Michel Comte and Herb Ritts.
With such a background like that, it is not surprising to find that Sharon's work has featured in such renowned publications as Italian Vogue, British Vogue, Interview, The Face, Arena, Vanity Fair, ID, In-Style, Glamour, Allure, Marie Claire, GQ, Elle, W, Harper's & Queen and Rolling Stone. In addition, she has worked on music videos for artists such as Britney Spears, Elton John, Moby, KD Lang, Enrique Iglesias, Christina Aguilera, Madonna, Avril Lavigne, Elton John and The Vines.