Professional ESTHETICS / Spa Therapist: PROGRAM OVERVIEW
The Professional Esthetics Program at Blanche Macdonald Centre's Esthetician School provides its students with an outstanding education. This is the highest calibre of Esthetics/esthetician training that will prepare students for a full range of career choices, allowing you to easily move and morph from one specialized segment of the industry to the next.
This spa school successfully integrates high-touch with high-tech. Blanche Macdonald Centre's Beauty School has been teaching and advancing Esthetics education for over forty years. The esthetics program content, structure and delivery is continually developed and enhanced to incorporate changing industry demands and needs, new technological development, product knowledge and dynamic new modalities and treatments.
There are multiple core levels in your professional esthetician training. On completion of these requisite levels, you will have gained a substantial knowledge of current spa and Esthetic techniques, treatments, products and equipment, supported by an understanding of basic anatomy, chemistry and physiology. You are taught to uphold high standards of professional esthetician presentation, conduct, and hygiene. You will develop an extensive practical repertoire in makeup, nails, body care, relaxation massage and more. This specialized knowledge is rounded out with coaching in effective communication and retailing fundamentals, entrepreneurial studies, managerial and leadership skills with guidance in industry specific career development. The full-time Esthetics school program is enhanced with the application of Internet technology – learning how to market yourself as a professional Esthetician/Spa Therapist, your spa or your business through the Internet with website essentials, e-marketing and social networks.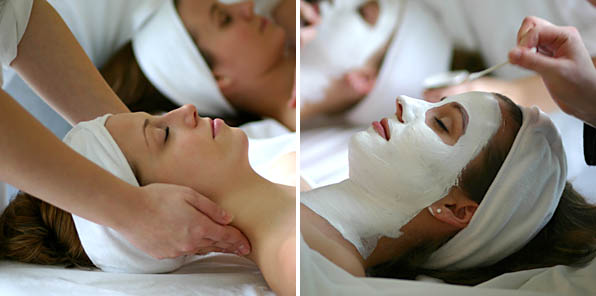 Course Descriptions
Graduate Highlights
Apply Now
Request More Information
Program Tuition
Note: The college reserves the right to change course offerings, course content, kit contents, facilities, faculty, tuition fees, and course schedules without notice.