Fashion Design: Introduction
We live on the cutting edge.
High art, high thrill.
Bolts of fabric lay scattered like fallen pillars of a sumptuous empire. Swatches of material form a wild mosaic, a patchwork of patterns and shapes. Scissors fly, pencils dive and dash, and needles dart in a flurry of creative chaos. Visions are etched furiously in a sketchbook as magazine clippings float like falling leaves, cascading to form a couture collage. Sewing machines stamp their rhythmic feet and sergers dance their stitches across flying pieces of fabric as design visions suddenly leap to life.
Welcome to Fashion Design. This is the messy, artistic, thrilling, challenging and infinitely rewarding design process. This is the little universe you will inhabit as you transform those ideas that are whirling around in your creative mind into tangible, wearable, saleable creations. This is where you will find your fashion voice and sing your unique design song from the rooftops.
Over twelve intense months, you will take your ideas from pencil and paper to pattern and muslin and, finally, to the runway. You will be guided, instructed, trained and mentored by our faculty of industry professionals. They will take you through every step, stage, phase and facet of the fashion journey, from fashion history, textiles and illustration to patternmaking and garment construction. Together you will unearth the essential business side of the fashion world, too – from Fashion promotion and marketing, manufacturing and wholesale to portfolio creation, art and technology and career preparation. With no fashion stone left unturned, we will equip you with the most comprehensive design education possible, so that you're suited and booted to face any and every design challenge once you take the fashion world by storm.
The end product of the program is your very own design collection: art and commerce married together in a dazzling display of technical finesse and creative fervour. Imagine that moment at the graduate Fashion Show: after months of hard work you arrive to the buzz of the backstage, dressing models in a frenzy, making sure every inch of fabric is perfect, meticulously eyeing each millimeter of your precious garments. And then, the lights are dimmed. The music starts. And you watch as your design creations come down the runway to the rapture and reverence of the gathered audience of friends, family and fashion insiders. They are witness to this stunning spectacle: your grand unveiling, your glorious debut, your dazzling entrance into the design world. What a life-altering moment.
The end result of the program is a life transformed by a world-class education that will inspire, empower and prepare you for a rewarding career in fashion. All it takes is a good dose of hard work and a whole lot of passion. Once you begin down this road, there's no limit where to you can go.
Are you ready to begin your fashion journey?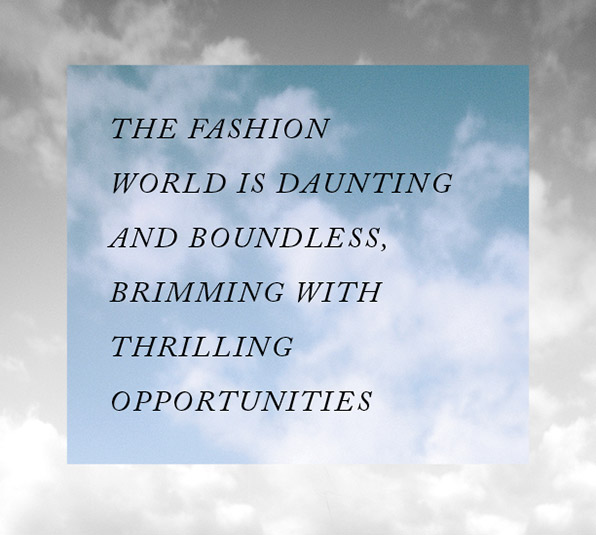 GRADUATION FASHION SHOW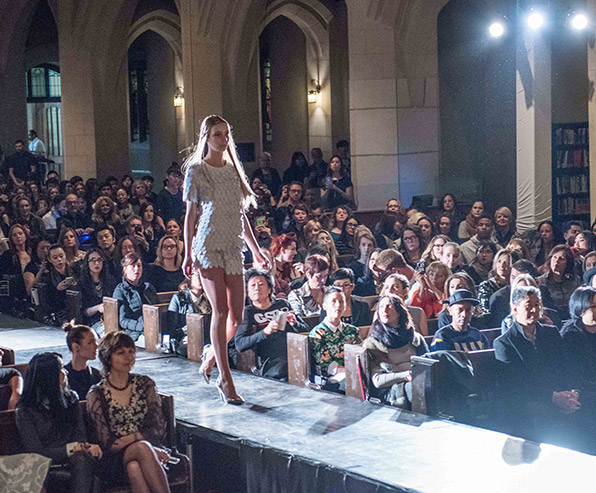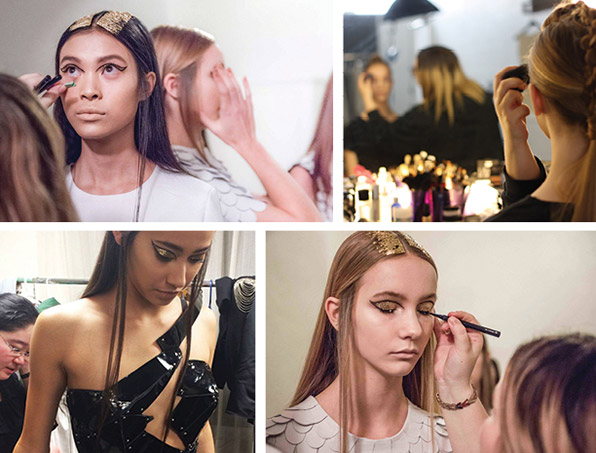 The Blanche Macdonald Centre hosts an annual fashion design graduation show for its graduates, families, industry and media.
This is an opportunity to debut the graduate collections and to celebrate the graduates' achievements. From time to time, the College selects a new venue to host the show. The event has been held at major five star hotels, intimate boutique settings, historic churches and heritage buildings.
Click here to view our video: Fashion Collective, 2008 Graduate Fashion Design Show.


Fashion Design Program Overview
Course Descriptions
Graduate Highlights
Apply to the Fashion Design Program
Request More Information
Program Tuition