Makeup: About the Industry
Film And Television
Tinseltown has fallen in love with Vancouver
The Vancouver Sun
Whether it's Hollywood North or the endless number of international, domestic and local productions shooting in the city, the B.C. Film Commission has reported annual revenues exceeding $1 billion dollars. With a mix of feature films, television series, movies of the week, TV pilots, mini series, documentaries and short films, the film and television industry takes full advantage of the city's world class production centres, highly trained crews and spectacular settings. Vancouver has emerged as the third highest grossing film and television production centre in North America, behind only Los Angeles and New York.

As Vancouver's reputation in the film and television industry continues to soar, the city has also become a major destination for those seeking a quality education. The Blanche Macdonald Centre and our outstanding Makeup faculty and graduates have become invaluable contributors to this creative community at large. The college has established itself as the premium institution for professional makeup training in Canada.

For those who are attracted to the glitz and glamour of the Film and Television industry, please be aware that this industry is not for the timid. It can be physically challenging, emotionally exhausting, and always demanding.

To achieve success as a professional makeup artist requires tenacity, an entrepreneurial spirit and a tremendous work ethic. To achieve the level of permittee status in a film union can take several years. Makeup artists must first earn their dues with experience volunteering on student films, working on independent productions, etc., where you need to accumulate the requisite union hours before you can write the union trade test.

Whether you choose to develop your career with a union or with independents, you must have the resolve to work under grueling and at times, adverse conditions. On film and television sets, the makeup artist is challenged to meet time constraints, creative demands, handle artistic temperaments, while working on a limited budget.

And what's the upside, you ask? You have the opportunity to develop a career that can offer tremendous financial rewards, where you can fully exercise your creative talents, be part of a vibrant, dynamic artistic community and receive unparalleled personal and professional fulfillment.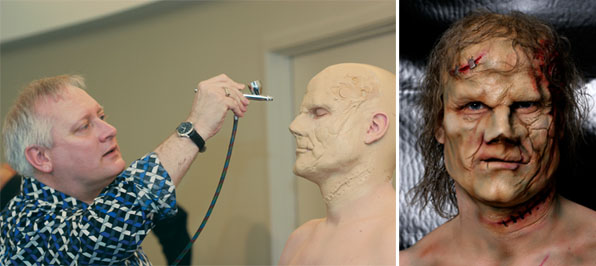 Fashion
Cosmetic lines, magazine editorials, models, photographers, ad campaigns, portfolios, designers, runway, celebrities and celebrity events - this is Fashion.
In the Fashion industry, makeup artists are constantly challenged to anticipate and interpret fashion trends: whether it's applying makeup for the latest designer runway collections on a line up of fifty models or matching the "makeup look" of a celebrity to her designer gown for her next high profile event.

And it's about versatility. Behind the scenes renditions – can you quickly transform that makeup from a black and white newsprint campaign to a full magazine editorial. Can you switch up the runway models from a day look to an evening glam look within 30 minutes? Can you work with the Artistic team to capture a full range of makeup looks moving through the decades and making everything seem modern and fresh?

Challenging, diverse and creative - you may be required to design a makeup "croquis" for a runway collection, collaborate with the Art Director, photographer and stylist on a fashion photo shoot, consult with a modelling agent in developing a model's portfolio, develop a strong and loyal clientele for a cosmetic line, successfully capture the "look" for a bride and her wedding party or share your technical and artistic expertise as a featured Makeup Artist for a major cosmetic company.

Makeup artists need a wide-ranging repertoire. The more expansive and refined your skills, the more marketable you are. Blanche Macdonald's Makeup Director, Todd McIntosh, is a firm believer that makeup artists "need to learn and do it all". Specializing in just fashion, film, or theatrical makeup can limit your employment prospects and your ability to best interpret or define a character, actor, model or customer's features and needs. What we do best at Blanche Macdonald is help you to develop the knowledge, skills and confidence you need to market yourself globally.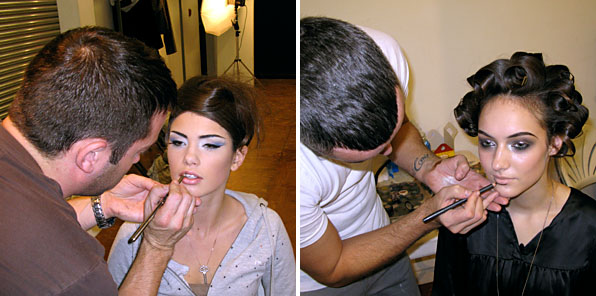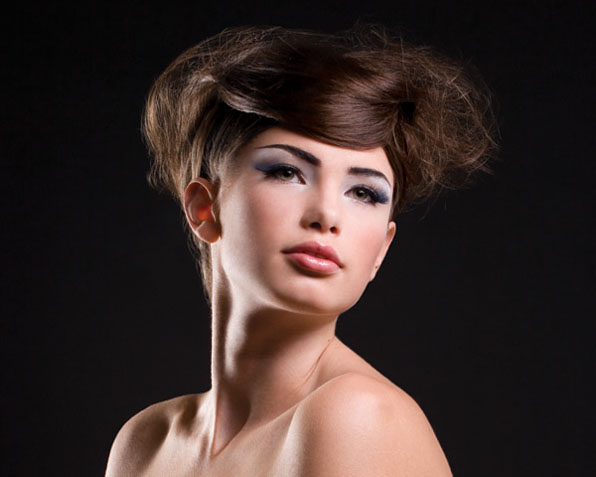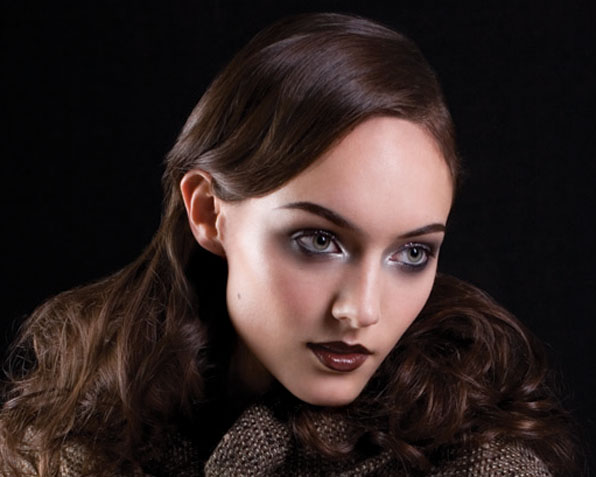 Global Makeup Program Overview
Global Makeup Course Descriptions
Global Makeup Graduate Highlights
Apply to the Global Makeup Diploma Program
Request More Information
Global Makeup Program Tuition