Makeup: Program Overview
Awards seem to be a recurring theme at the Blanche Macdonald Centre. With an Emmy award-winning Makeup Director and several Emmy, Gemini and LEO nominated instructors and graduates, the college has established an impressive reputation.

The Blanche Macdonald Centre has been established since 1960. Under the direction of our Emmy Award winning Makeup Director, Mr. Todd McIntosh, the Makeup curriculum is continuously updated and upgraded to ensure that our training meets and exceeds the highest industry standards.

The College is adamant about ensuring that our training remains progressive and industry responsive. Spanning multiple comprehensive training levels from fundamentals, fashion to special makeup effects and prosthetics, the program goes beyond the basic tools and techniques required when working in this dynamic medium.

Our interactive classroom experience and educational approach have a reality-based context. By challenging students to continually work on a rotating range of faces, integrating professional photo sessions, teaching students how to design a complementary makeup "croquis" for a design collection or "break-down" a script for a character study, students develop much needed adaptability and versatility.

Students are also given extensive opportunity to apply their developing skills outside of the classroom. Our Career Director provides students with ample freelance opportunities in student films, community television stations, theatre productions, dance companies, fashion shows and cosmetic lines. It's about honing your craft, developing your portfolio, expanding your creativity and refining your business acumen so that you have the know-how and confidence to promote yourself.

Makeup requires collaboration. Whether it's working with other crew members on a film set, a fashion stylist, a hairdresser, a fashion show producer, a model or an actor, the Blanche Macdonald Program is designed to help students foster effective communication and professional etiquette. Given that the college attracts international students from around the world, the sharing of customs and cultures further enriches their educational experience. Our Makeup graduates are earning a reputation for excellence across Canada and beyond our borders.
Program Outline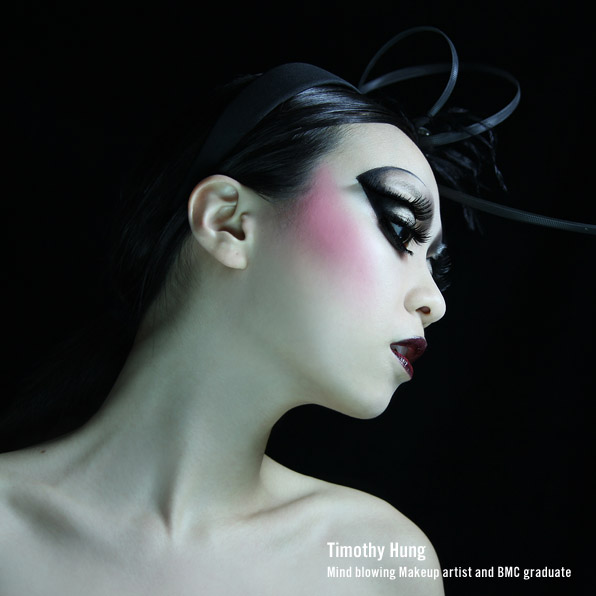 Program Outline: 920 Hours
| | |
| --- | --- |
| | |
| LEVEL 1 | Makeup Fundamentals |
| LEVEL 2 | Cosmetic Retailing |
| LEVEL 3 | Hair for Bridal & Fashion |
| LEVEL 4 | Introduction to Art & Technology |
| LEVEL 5 | Makeup For Fashion |
| LEVEL 6 | Resumé Preparation & Job Search Skills |
| LEVEL 7 | Advanced Resumé Preparation & Job Search Skills |
| LEVEL 8 | Airbrushing |
| LEVEL 9 | Film Orientation & W.H.M.I.S. Seminar |
| LEVEL 10 | Makeup for Stage, TV & Film |
| LEVEL 11 | Hair for Stage, TV & Film |
| LEVEL 12 | Makeup for Special Makeup Effects |
| LEVEL 13 | Art & Technology – Portfolio Presentation |
| LEVEL 14 | Makeup For Prosthetics |
| LEVEL 15 | Final Projects |
| LEVEL 16 | Digital Makeup Design |
The Global Makeup Diploma Program is a Full-time program. Classes are scheduled for 20 hours per week: Monday/Tuesday and Wednesday or Wednesday/Thursday and Friday. A student must successfully complete ALL levels of the course, including Cosmetic Retailing and Hairstyling, in order to obtain a Diploma.

Each section of the course includes both theoretical and practical study with a stronger emphasis on the practical. Exams – both written and practical are given at the end of each section. Students receive a transcript at the end of each section.

To help the students create a working portfolio, numerous professional photo shoots are scheduled throughout the program. Students are also encouraged to bring their own digital camera to keep a record of their practical work and will be required to bring a digital camera to the Introduction to Art & Technology.

Please note that it is necessary to bring models (female and sometimes male) for practical exercises and exams. Students must provide their own models.
Click here to view Global Makeup Course Descriptions.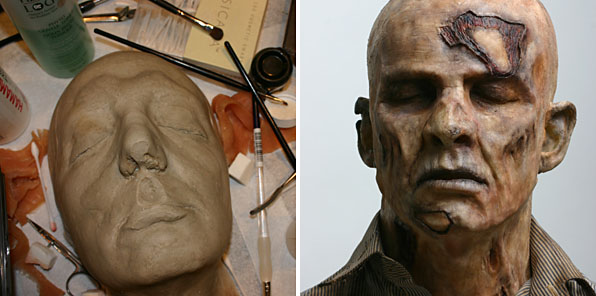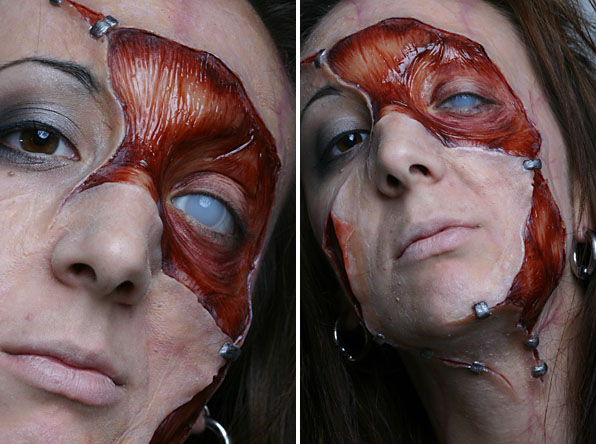 Global Makeup Course Descriptions
Global Makeup Graduate Highlights
Apply to the Global Makeup Diploma Program
Request More Information
Global Makeup Program Tuition

Note: The college reserves the right to change course offerings, course content, kit contents, facilities, faculty, tuition fees, and course schedules without notice.